New Mexico Tech To Host Inventors & Entrepreneurs Workshop
March 24, 2023
---
Xbox creator and NMT alum Ed Fries is keynote at event April 13-14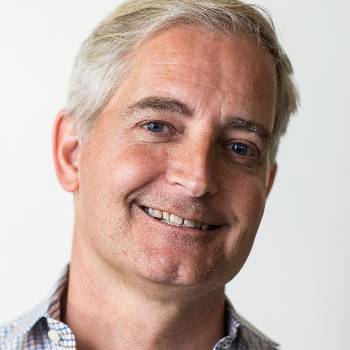 SOCORRO, N.M. – Inventors and entrepreneurs seeking investors, networking opportunities, information, coaching, and resources to help them turn their ideas into successful start-ups can find that support at an upcoming two-day seminar hosted by New Mexico Tech. The Inventors & Entrepreneurs Workshop will be held Thursday, April 13, and Friday, April 14, 2023, at the Fidel Student Center on the Socorro campus. The event is open to the public.
Planners expect about 100 people to attend the two-day workshop, which will feature speakers, panel presentations, 1-on-1 coaching, and networking opportunities. Attendees are expected to include NMT students, alums, faculty, staff, business and civic leaders from the Socorro community, as well as business people and entrepreneurs from New Mexico and other states.
NMT alum, entrepreneur, and Xbox video game system creator Ed Fries is the keynote speaker, speaking on Friday, April 14, at 11:15 a.m. Other speakers include Dr. Michael Doyle, NMT vice president for Research; Dr. Don Ryu, co-founder and chief technology officer at RD Health Sensing; Dr. Beto Pallares, president/CEO of Joseph Advisory Services; and Steven Weinstein, general partner and executive vice president of Technology Innovation at America's Frontier Fund. The event will include a panel discussion on diversity, equity, and inclusion (DEI) and social entrepreneurship and a special presentation on growing the New Mexico space economy.
Dr. Myrriah Tomar, executive director of NMT's Office of Innovation Commercialization said the university prides itself on being a strong proponent for entrepreneurs.
"Our Science, Technology, Engineering, Entrepreneurship, and Mathematics (STE²M ®) trademark reflects this ideology," she said. "The Inventors and Entrepreneurs (I&E) Workshop creates opportunities to transform an idea into a commercially viable product by bringing together all stakeholders. Creating opportunities is the Office of Innovation Commercialization's (OIC) mandate. OIC has successfully hosted the I&E workshop since 2016, and I&E has become the most anticipated entrepreneur workshop in southern New Mexico. "
Registration for the event includes breakfast, lunch, refreshments, and networking opportunities. The fee for NMT alumni, NMT faculty, and students with ID from all schools is $35. Some free student registrations are available by contacting oic@nmt.edu. The early registration deadline is March 31, with discounted registration of $50 for members of the public. The registration fee is $65 after March 31. Online registration is available at nmt.edu/invent/.