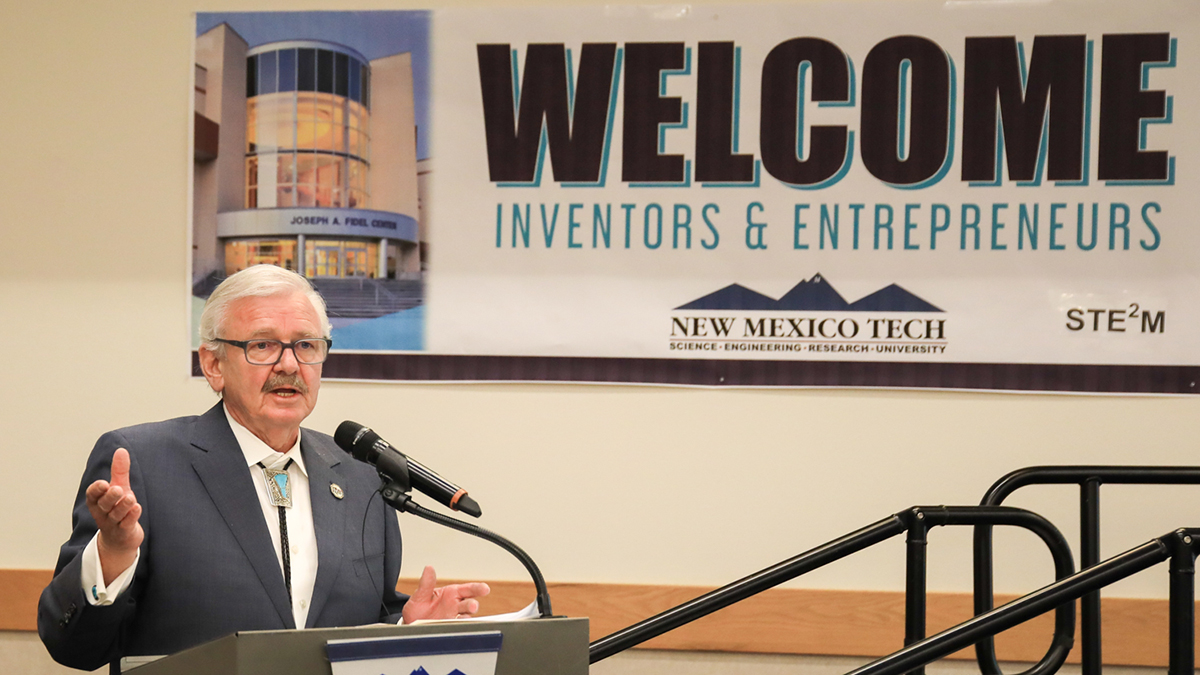 NMT Inventors and Entrepreneurs Workshop
Fifth Annual NMT Inventors and Entrepreneurs Workshop
"New Mexico's Exciting Future"
NMT Business Start-Up Conference
Event: Fifth Annual Inventors and Entrepreneurs Workshop, A Business Start-Up Conference
Purpose: One day devoted to creativity and personal success. An event for facilitating the progression of ideas from conception to market.
Date: Thursday, October 14, 2021
Location:
Macey Conference Center
New Mexico Tech
Socorro, New Mexico
EVENT REGISTRATION
(Hybrid Workshop - On-Campus or Online Registration Available)
ON CAMPUS
No charge for NMT alumni
Students with ID, all schools - $25.00
Seniors (65+) military, veterans, and special needs - $45.00
Early registration, before September 30th - $60.00
Registration - $75.00
Virtual Registration (attend the workshop online) - $30.00
Registration includes breakfast treats, buffet lunch, break refreshments and all types of life changing information.
PLEASE NOTE:
Inventors attending cannot bring their prototype, etc. to the event unless they have either.a patent application or provisional filed.
VIRTUAL REGISTRATION
To attend the workshop online, first pay at the link above, then click on the link below to receive you online credentials.