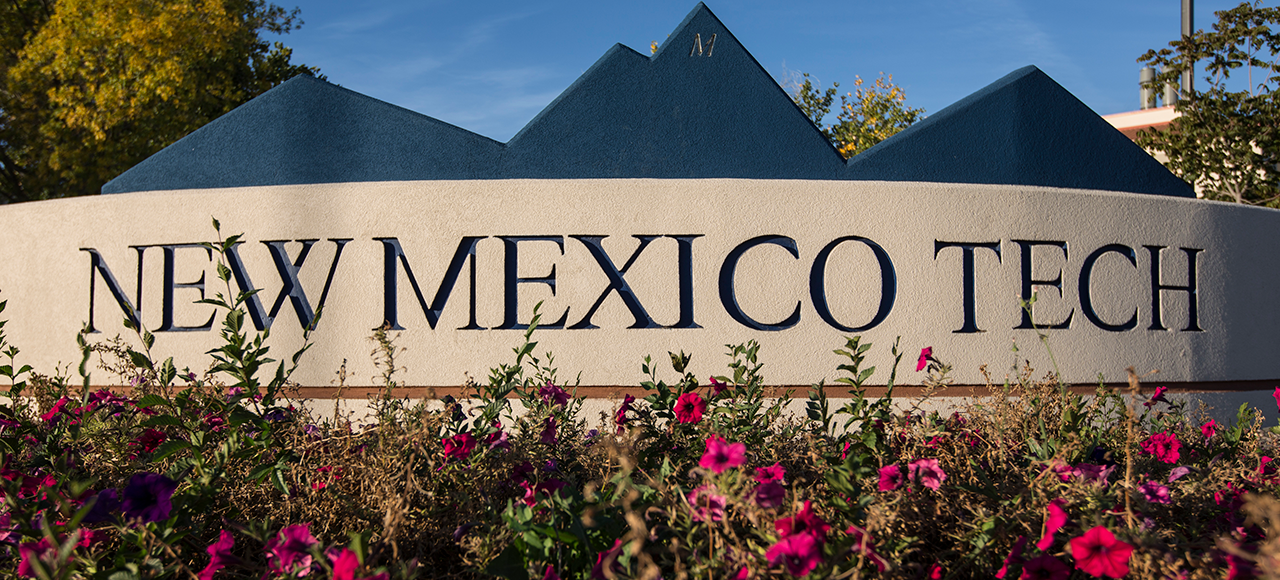 New Mexico Tech
Human Resources
Human Resources Office
As a member of the Tech community, you will be working with hundreds of others to ensure that Tech remains a center of excellence in teaching and research. New Mexico Tech is a dynamic, growing research university. We house programs on our main campus in Socorro, N.M., and in some other locations around the state. As one of the leading academic and research institutions, Tech is committed to attracting and retaining top quality faculty and staff.
New Mexico Tech is an Equal Opportunity/Affirmative Action Institution.
NMT Employee Benefits
The Human Resources Department leads the University's effort to recruit, develop and maintain a workforce that meets the needs of this dynamic academic institution. The Human Resources Department also administers the University's benefits plans. Information regarding your benefits, contact Angie Gonzales at 575-835-5643 or e-mail angie.gonzales@nmt.edu.
The NMT Board of Regents approved a new health/vision/dental care plan for all employees and retirees enrolled in NMT's current plan during the June 29 Regents' Retreat. Those participating will transition to the New Mexico Public Schools Insurance authority, or NMPSIA, https://nmpsia.com/SummaryofBenefits.html on January 1, 2019.
This decision to transition to the new health plan, which was months in the making, came about as a result of joint leadership, and involved campus-wide participation and feedback. A working group, consisting of administrators, faculty and staff that included members of the faculty Senate Benefits Committee, was formed to coordinate the campus process. AON Risk Solutions was then hired as an outside consultant to provide independent assessments and expertise. The information they provided was distilled into a presentation that was shared with mutiple information sharing sessions with NMT employees. This was followed up with a survey of employees and retirees, asking which plan you prefer and why.
The overwhelming majority of active employees - 88 percent - voted to move our health insurance plan to the NMPSIA. Counting retirees, 82 percent of the total votes wanted to change plans. More than 300 people attended the information sessions, and more than 490 people took part in the survey.
The new plan will offer multiple coverage options to our employees at a lower cost for monthly premiums, and with equivalent levels of coverage when compared with our current plans. There will be five healthcare options made available from the Presbyterian and Blue Cross/Blue Shield networks. Dental and vision plans will also be available to our employees.
This change is an important step for the institution and for all employees and retirees. We have worked hard to ensure a transparent process with that encouraged a high level of campus involvement. This truly was a team effort.
We are committed to making sure that everyone currently enrolled in the new NMT healthcare plan is provided the opportunity to make the best decision for themselves and their families. It is also important that everyone is fully informed about their options and level of coverage in the new plan. We will notify you of the open sessions to be held on campus for both Blue Cross/Blue Shield and Presbyterian representatives. These sessions will be held early fall and will provide you the opportunity to ask questions and make the most informed, comfortable decision possible. Our Human Resources Office is also available to answer all of your questions over the coming weeks and months.
New Mexico Tech Health Plan Review
Faculty Base Salary and Actual Salary Report for 2016
Organizational Listing of New Mexico Tech's Employees
2018 Meritain Health Schedule of Benefits and Premiums
CVS-Caremark Mail Service Program
CVS-Caremark National Network Pharmacy List
CVS-Caremark National Network NM
CVS-Caremark Specialty Medications
To find out if your doctor is on the list of providers:
Aetna Rural Area Providers Network
Dearborn National Life Insurance Policy
Dearborn National Life Insurance Premiums
Human Resources
801 Leroy Place Brown Hall Room 118
Phone Number: (575) 835-5206
Fax Number: (575) 835-5337