New Mexico Tech professor awarded $800,000 research grant from NSF
SEPTEMBER 8, 2023
---
Nikolai Kalugin will investigate new materials for use in quantum science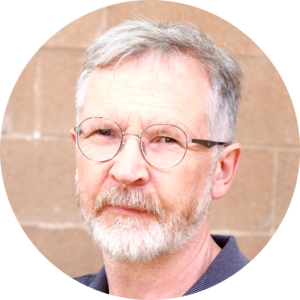 SOCORRO, N.M. (Sept. 7, 2023) – In August, the National Science Foundation awarded a three-year grant of $800,000 to a cutting-edge research and workforce training project by New Mexico Tech's Nikolai Kalugin, principal investigator and professor in the Materials Engineering Department.
In the project entitled "Light-controlled magnetism in Floquet-Bloch systems," Kalugin will study materials with light-controlled magnetic properties via creating new quantum states on demand.
Quantum science has already made an impact with developments such as GPS technology, semiconductors in computing and magnetic resonance imaging in medicine. Kalugin's important research will lead to next generation materials for quantum devices and vital information for emerging technologies.
The project is being conducted at New Mexico Tech, in collaboration with Georgetown University and Paola
Barbara's group, and with the University of Chile in Santiago, Luis Foa Torres's group. The funding from the NSF grant will allow for continued collaboration with other researchers, curriculum development for students and technicians in this field, and improvement of infrastructure and laboratory resources at NMT.
"If we want America to be the first to explore and understand the quantum-scale frontiers of science, then we must support the excellence that exists at institutions all over our country," said NSF Assistant Director for Mathematical and Physical Sciences Sean L. Jones. "NSF's support for these new projects demonstrates our commitment to nurturing innovative ideas and people, wherever they are."
The awarded NSF funding is a part of U.S. National Quantum Initiative, aiming to accelerate quantum information science, to educate tomorrow's workforce in QIS, and to advance U.S. leadership in the field. Other universities and institutions were granted funding, for a total of $38 million.
New Mexico Tech's status as a STEM university as well as a Hispanic-serving institution were also factors in the granting of this award. The NSF is dedicated to supporting and broadening the diversity of scientists and students in STEM fields.
About National Science Foundation
The National Science Foundation is an independent U.S. federal agency that supports science and engineering in all 50 states and U.S. territories. Chiefly by making grants, the NSF provides support to America's colleges and universities for research driven by curiosity and discovery, and also for solutions oriented research with the potential to produce advancements. Visit www.nsf.gov.
About New Mexico Tech
New Mexico Tech, also known as New Mexico Institute of Mining and Technology, is a STEM-focused university in centrally located Socorro, New Mexico. Ranking high in the regional and national standings, this community of scholars and educators are dedicated to research, innovation and education that will meet the challenges of today and tomorrow. NMT is a "Hispanic-serving Institution" (HSI), with more than 40 percent of its students identifying as Hispanic. New Mexico Tech is accredited by the Higher Learning Commission as a doctoral degree-granting university. Visit nmt.edu for more information.