Tacos and Tequilas Featured at New Mexico Tech's Cinco de Mayo Celebration
April 21, 2023
---
Food and drink, music, and Mexican bingo are highlights of annual holiday social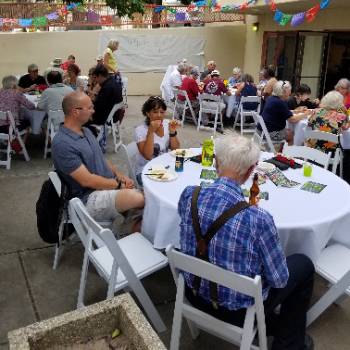 SOCORRO, N.M. – Tacos and tequilas, salsa music, and Mexican bingo are the ingredients in a recipe for a "perfecto" celebration of Cinco de Mayo at New Mexico Tech. The university's Performing Arts Series (PAS) is hosting a night of Mexican food, fun, and games Friday, May 5, starting at 6 p.m. at Macey Center. Tickets for the Cinco de Mayo celebration are $15 for general admission and $10 for NMT students and are available online at: nmt.edu/pas.
Cinco de Mayo, the fifth of May, commemorates the date of the Mexican army's May 5, 1862, victory over France at the Battle of Puebla during the Franco-Mexican War. Dana Chavez, PAS coordinator, said the evening will feature recorded music selections, build-your-own street tacos, tequila flights, Mexican beer specials, and Loteria, a variation of bingo.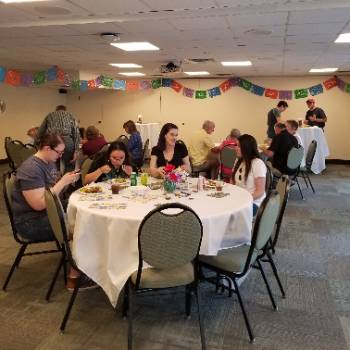 "This PAS Tacos & Tequila Night has proven to be our most popular and most attended PAS social hour year after year going back almost 10 years," she said. "And with Cinco de Mayo falling on a Friday this year, we figured the timing couldn't be better."
Cinco de Mayo participants will play Loteria, also known as Mexican bingo, with images instead of numbered ping pong balls. The rules are basically the same as bingo's, with a winner shouting "Loteria" after completing a row, column, or blackout. Traditionally each card shows an image that is culturally recognizable and has a saying that the "cantor" or caller shouts out, Chavez said.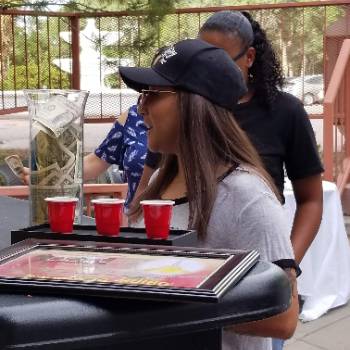 "At PAS we like to shake it up a bit, so we opt in for the more modern millennial and geek-tastic cards, like 'El Uber' and 'La Selfie,'" she said.
Chavez said that NMT's Cinco de Mayo celebration is a fun get-together for students, staff, and community members.
"With great food, fun games, and a relaxed atmosphere, it's exactly what you'd expect from a PAS social," she said. "And a fun night of Loteria is nothing without Macey's ever-popular signature tequila flights – three shots of three different, deliciously smooth sipping tequilas that help you unwind and shake off the work week."