New Mexico Tech Workshop Draws Inventors, Investors
April 14, 2023
---
Xbox creator and NMT alum Ed Fries recalls supports he received on campus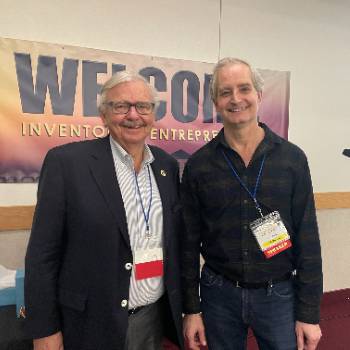 SOCORRO, N.M. – Emerging inventors could access resources and support – from intellectual property information to patent advice to venture capital leads – at a workshop aimed at providing a platform for networking and exchange of ideas. The sixth annual Inventors & Entrepreneurs Workshop, hosted by the New Mexico Tech Office of Innovation Commercialization (OIC), brought together more than 100 inventors and investors from Socorro County and beyond for the two-day seminar held April 13-14, 2023, on the Socorro campus.
Keynote speaker Ed Fries, former Microsoft vice president and Xbox video game system creator, inspired the audience with anecdotes from his college days at NMT during the mid-1980s and his life as an "accidental entrepreneur." Fries said it was fun to be back on the campus where he studied computer science, once lived in West Hall, and held down a part-time job as a systems administrator. Fries said he not only learned programming languages, he "learned the science of computer science" at NMT, crediting the rigorous curriculum and support from faculty members for helping him achieve success after graduation.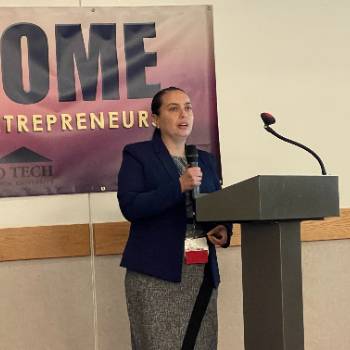 "Tech was amazing," he said, adding that he's accomplished things in his career he couldn't have imagined when he was a college student from Seattle, Washington, who arrived in Socorro not knowing a soul.
Fries, who retired from Microsoft at age 40 after 18 years with the software company to go on to found more companies and start a venture fund to support independent game developers around the world, shared with the audience his motto that "If your job isn't fun you're not doing it right" and encouraged them to follow their passion.
The event included an overview of assistance available from the U.S. Patent and Trademark Office and the Technology Commercialization Accelerator in Socorro, a panel on diversity, equity, and inclusion and social entrepreneurship, and a special presentation on growing the New Mexico space economy. Other workshop speakers included: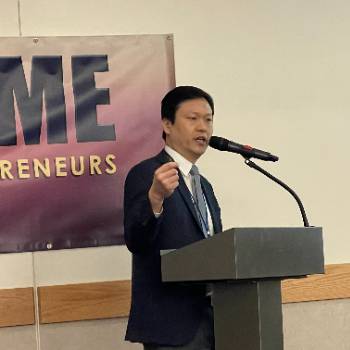 Dr. Donghyeon Ryu, associate professor of mechanical engineering at NMT and co-founder and chief technology officer at RD Health Sensing, who shared his progress in developing wearable sensors for medical and fitness applications
Dr. Michael Doyle, vice president for research at NMT, who shared a case study in his journey as a successful researcher, inventor, and entrepreneur
Christopher Nance, NMT graduate student and math teacher at Socorro High School, who invented a space-saving product for storing bakeware in kitchens, and current challenges as he brings the Pan Pantry to market.