Students Use Math, Science, Engineering Skills To Invent Problem-Solving Solutions
April 28, 2023
---
New Mexico Tech hosts middle and high school New Mexico MESA USA competitors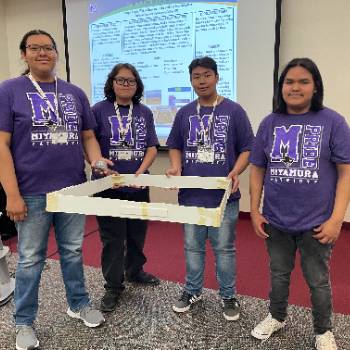 SOCORRO, N.M. – Teams of middle and high school students from across New Mexico pitched their inventions aimed at solving problems and correcting inequities at a competition aimed at showcasing their math, science, and engineering skills. New Mexico Tech hosted the annual New Mexico MESA (Math, Engineering, Science Achievement) USA Competition April 26, 2023, providing a venue for some of the brightest young minds in the state to display their innovative inventions and possibly advance to national competitions.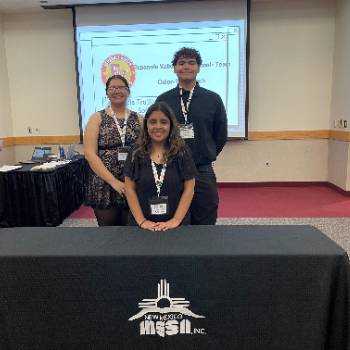 Teams of students competed – in person and virtually – in both the technical interview and prototype pitch events in addition to turning in a design brief and poster summarizing their work on their invention. In the prototype pitch, student teams spent five to seven minutes describing for judges how they came up with the idea for their invention, how they approached the design challenges, and incorporated creative ways to address inequities.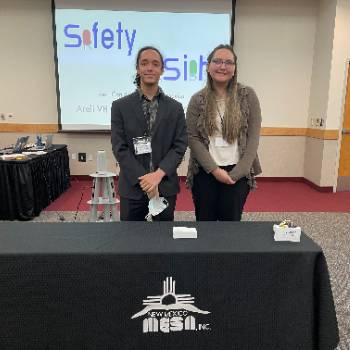 Francisco Apodaca, a 1976 New Mexico Tech alum and director of STEM and humanities at Luna Community College in Las Vegas, New Mexico, served as a NM MESA judge for the 12th year. Apodaca said he looks forward to seeing and hearing about the ingenious solutions students produce.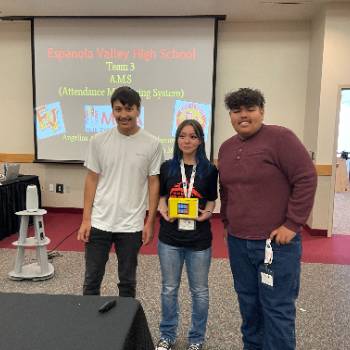 "New Mexico MESA gives the students a good idea of the science and engineering needed to take their project to the next level," he said. "It's something we need in New Mexico. Anytime we can get students to come out, especially after COVID-19, is beneficial to everyone involved. Watching students come together and have a project they take ownership of – it's pretty cool."
Student teams' projects tackled everything from apps to help people with visual impairments select color-coordinated outfits and helping teachers take attendance to alerting students to air quality in school bathrooms and aiding ranchers in finding gaps in their fencing where livestock could escape or be stolen.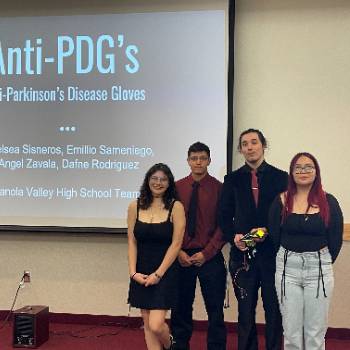 In addition to the competition, the students toured NMT's Mechanical Engineering Department and dined in the Fidel Student Center Cafeteria. NM MESA USA Competition results are available online at: https://www.nmmesa.org/news-item/nm-mesa-usa-winners-announced/