New Mexico Tech professor awarded $300k for biotech research
September 18, 2023
---
Dr. Donghyeon Ryu wins NSF/NASA fellowship to study self-powered sensing fibers for health devices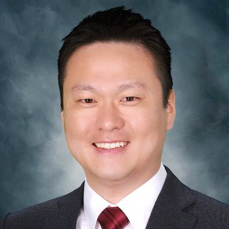 SOCORRO, N.M. (Sept. 18, 2023)—What if a wearable health device that records vital data was powered not by a battery in need of charging, but instead was powered simply through light and motion?
The National Science Foundation is putting $299,807 into development of this technology research, led by New Mexico Tech's Donghyeon Ryu, associate professor in the Mechanical Engineering and Biotechnology departments.
In his study, Ryu will investigate how self-powering devices will use mechanical-radiant-electrical energy conversion in patented composite materials. Applications of this technology range from fitness monitoring to medical sensing and data collection to the enhancement of human presence in space, which has attracted attention from NASA.
The project's formal title is "Process-Structure-Property Relationship of the Hybrid Manufactured Multifunctional Mechano-Luminescence-Optoelectronic Fibers." The proposition is to advance knowledge in nano-/micro-structures of functional materials that are fabricated using advanced manufacturing processes for achieving target functionalities of the mechano-luminescence-optoelectronic (MLO) fibers for self-powering devices.
The grant will also provide students with research and data collection opportunities at NASA's Ames Research Center during summer programs.
"The success of this year's joint NSF and NASA faculty fellowships highlights the remarkable dedication and ingenuity within the scientific community," said Kathleen Loftin, project manager of NASA's EPSCoR. "These fellowships are not just about funding; they are about fostering meaningful, transformative collaborations that enrich the landscape of STEM research."
The project was approved for funding due to Tech's commitment to educate and develop underrepresented STEM students as well as the university's support of technological industries, such as Aerospace and Defense, Biosciences, Intelligent Manufacturing, and Sustainable and Green Energy.
A transdisciplinary course for graduate students in advanced manufacturing will also be produced and offered at New Mexico Tech as part of this grant.
The National Science Foundation grant for Ryu's project is part of $2.7 million invested for 10 projects in Track 4 of the Established Program to Stimulate Competitive Research (EPSCoR). This investment, in collaboration with NASA, aims to strengthen research infrastructure and advance STEM talent development at nine institutions in seven U.S. states and territories and develop the next generation of leaders in STEM.
About New Mexico Tech
New Mexico Tech, also known as New Mexico Institute of Mining and Technology, is a STEM-focused university in centrally located Socorro, New Mexico. Ranking high in the regional and national standings, this community of scholars and educators is dedicated to research, innovation and education that will meet the challenges of today and tomorrow. NMT is recognized as a "Hispanic-serving institution" (HSI), with more than 40 percent of its students identifying as Hispanic. New Mexico Tech is accredited by the North Central Association of Colleges and Secondary Schools as a doctoral degree-granting university.
All media inquiries, please contact Jay Ann Cox, Communications Specialist, 575-835-5260, jay.cox@nmt.edu.