Myrriah Tomar Ph.D.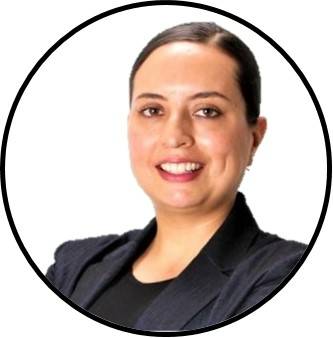 Dr. Tomar is a trained scientist and tech ecosystem builder. She has extensive experience in evaluating technologies for commercial viability. She finds helping our state's technology companies traverse the arduous journey through the "valley of death" (i.e., the journey from a research idea to commercializing their technology and generating revenue) highly rewarding.
She received her Ph.D. in Molecular Biology from the University of Colorado Anschutz Medical School. She leads the Office of Innovation Commercialization as the Executive Director for New Mexico Tech (NMT), and she is part of the NMT President's senior staff and cabinet committee. Some of her responsibilities in her role at NMT include:
Lead NMT's mission as an entrepreneurship university
Support the commercialization of university technologies and the university's economic development activities
Foster partnerships and collaborations across industry and government.
Before her role at NMT, she served as the Director of the Science & Technology Office (OST) with the New Mexico Economic Development Department (NMEDD). She led the state's programs that connect New Mexico's innovations to the commercial market. She worked directly with CEOs and investors both in and out of state to connect New Mexico's business professionals with emerging technologies developed by innovators in New Mexico's universities and national laboratories. She managed and evaluated companies that applied for state funding via the New Mexico SBIR Matching Grant Program ($25,000-$100,000 grants), New Mexico Business Startup Grants ($10,000-$25,000), and Innovation Voucher Grants ($2,000).
As the Governor's designee, she served as the Technology Research Collaborative Board (TRC Board) Chair. As the TRC's board chair, she organized a team of tech leaders in New Mexico as the TRC board members and helped advance the state and federal investments in New Mexico's high-impact tech companies.
In addition to her role in helping tech businesses, she has first-hand experience evaluating and writing legislation. One such example is legislation that created a tax credit program for the national laboratories in New Mexico to provide technical assistance to advance technology transfer from the lab into a commercially viable product.