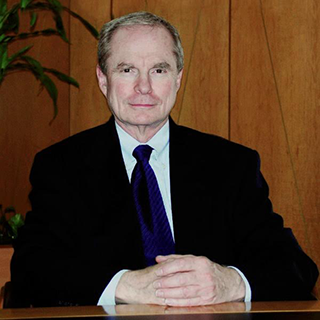 ---
Dr. McDaniel is currently the Vice President for Administration and Finance at the New Mexico Institute of Mining and Technology in Socorro, New Mexico. He also serves on the Board of Directors of the New Mexico Finance Authority (NMFA), the New Mexico Tech Foundation and the New Mexico Tech University Research Park Corporation. Positions prior to joining New Mexico Tech include serving as the Chief Operating Officer at the American University of Sharjah, Senior Vice President for Finance and Administration and Chief Operations Officer at the Desert Research Institute of Nevada and Vice Chancellor for Administration and Finance at the University of Colorado at Colorado Springs. While at the Desert Research Institute, he also served as the President and Chief Executive Officer of Desert Research Parks, Ltd. Overall, Dr. McDaniel has more than thirty five years of experience in higher education.
In these positions, Dr. McDaniel has had senior responsibility for auxiliary operations, institutional budgeting, facilities management and planning, financial services, human resources, information technology, institutional planning and research, internal audit, public safety, risk management, university health centers and wellness programs. Dr. McDaniel also has significant experience with a variety of higher education boards, institutional, system and statewide higher education committees and governance groups. Dr. McDaniel has taken a leadership role in the implementation of a variety of institutional and system enterprise administrative software implementations, and has led the development of institutional strategic plans and budgets at many higher education institutions, either as an institutional senior officer or as a consultant.
Prior to his tenure at these institutions, Dr. McDaniel was Senior Associate for Planning and Policy Studies with the Missouri Coordinating Board for Higher Education in Jefferson City, Missouri. Dr. McDaniel also is a founding partner of the Educational Consulting Foundation, a non-profit consulting group dedicated to assisting higher education institutions with their institutional and information technology strategic planning and budgeting and with organizational structures and governance. Institutions included Alabama State University, the California State University at Bakersfield, the El Paso Community College System, New Mexico State University, the University of Puerto Rico, the University of Texas at El Paso, Southern University in New Orleans and a number of other colleges, universities and national health organizations.