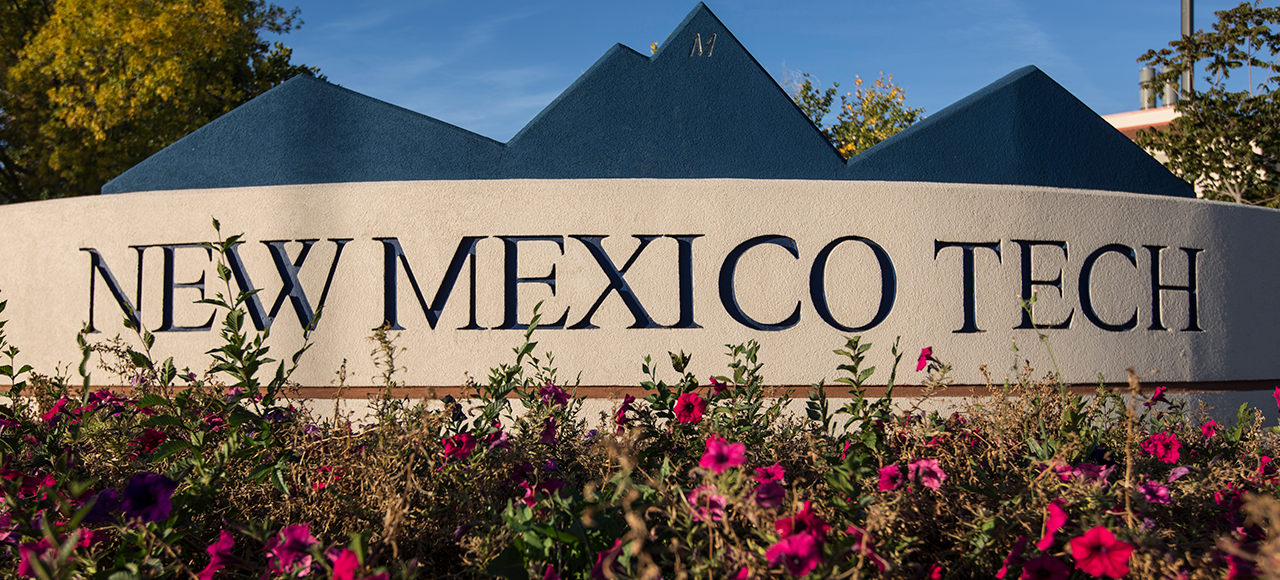 NMT Academic Affairs
Faculty Development
At New Mexico Tech we support ongoing professional development of faculty. This includes hosting guest speakers and running workshops on a variety of topics. We also have regularly scheduled focused training events, such as those described below.
Faculty Development Week
Every year the Office of Academic Affairs organizes workshops for the week prior to the beginning of the fall semester on a variety of topics of interest to faculty. If you have suggestions for future workshops or guest speakers contact Peter Mozley. The schedule for the 2019 Faculty Development Week can be found here.
Selected PowerPoints from 2019 workshops
Conflict Resolution PowerPoint
Video recordings of selected 2018 workshops.
Orientation for New Faculty
Prior to the beginning of the fall semester the Office of Academic Affairs runs a day-long training session for new faculty members. For more information contact Peter Mozley.
2019 New Faculty Orientation Schedule
Recordings of selected 2018 presentations.
Survival Kit for New NMT Faculty Members
Senate Faculty Development Committee
The Faculty Senate has a very active Faculty Development Committee, which organizes mentorship for new faculty and training events every semester. In recent years the committee has hosted a very successful spring-semester Faculty Research Workshop in collaboration with the Vice President for Research and Economic Development. Events/activities scheduled so far for the 2018-2019 academic year include:
November 9, 8:00 - 10:30 am, Faculty mentor/mentee breakfast, CITL. This is a great opportunity for informal conversations between faculty mentors and mentees. Breakfast burritos, coffee, etc.
November 14, 12-1 pm, CITL, Tenure Workshop.

Lunch provided!

A faculty panel consisting of Profs. Sally Pias, Mike Hargather, Aly El Osery and Fred Phillips will share their experiences with the tenure process here at NMT. This is particularly encouraged for new tenure-track faculty seeking to learn about the NMT tenure process.
We are conducting a Faculty Development Committee Survey. We would be pleased to accept your input on the benefits to you of the activities we pursue as one of the faculty senate committees. We have the survey open until November 20, 2018.
Faculty Development Resources
A collection of useful resources on a variety of topics can be found in our Faculty Development Resources Google Drive Folder. Note: this material is only accessible from New Mexico Tech authorized accounts. The material is also available upon request to Peter Mozley at peter.mozley@nmt.edu.
Other relevant faculty resource pages include:
New Mexico Tech Academic Honesty Resources
Assessment of Student Learning at New Mexico Tech
NMT Academic Affairs Calendar (includes most scheduled development activities)