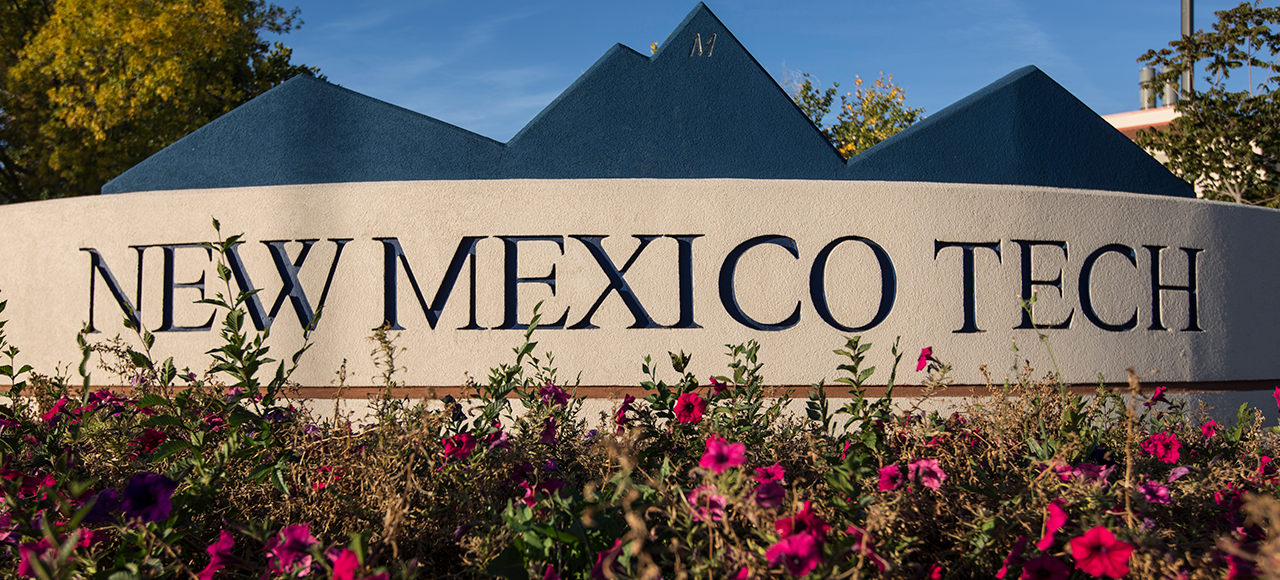 Community Education
Our Instructors
Alex George
Alex has two degrees from NM Tech, Bachelor of Science in Computer Science and in Electrical Engineering. He has taught our Taijutsu courses on and off for 3 years now. Alex has a 1st degree Black Belt in Taijutsu.
Bill Stone
Dr. Stone is a Mathematics professor at NMT, but has shared his knowledge of wine since 2007, teaching Zymurgy (wine tasting) to thirsty Techies for 8 years now.
Brad Hoffman
Bradley holds a Masters in Psychology Counseling from Dominican University, and a BA in Political Science from Swarthmore College. He currently coaches Basketball at Swarthmore, Dominican, and the University of California at Davis.
Carrie Marsyla
Carrie has an MBA w/a minor in Accounting and she also has been a certified instructor in a variety of fitness areas since 1989. She has served as a personal trainer and has taught Yoga, Pilates, Prenatal and Aerobic fitness. She has also trained in fitness instruction with the Arthritis Foundation.
Dug Corpolongo
Sifu Dug Corpolongo has been practicing Martial Arts since 1979 and teaching Martial Arts since 1989. He has acquired many awards, appointments, memberships and certifications during his lengthy career. Presently, he teaches in Albuquerque, Los Lunas and in Socorro.
Dona Nowicki
Dona Nowicki has a degree in Nursing and has been a professional glass artist for over twenty years, continually attending and leading classes, workshops, and seminars; including numerous years working with Elderhostel groups, New Mexico Tech, and recently the prestigious Ghost Ranch Center. Being an active volunteer in her community, she offers her skills at many cultural events. Her work is featured at Alamo Gallery in Socorro and other venues.
Ernesto Norte
Ernesto is a member of the Colorado Wood Carvers Club and Pike Peaks Whittlers Club. He has taken numerous advanced carving classes and has been carving for over 17 years. He is proficient in all phases of carving and has won numerous awards in relief and carving in the round. This includes bears, fish and various birds.
Gaby Benalil
Gaby Benalil has a Masters in Music from UNM in Vocal Performance and has participated in many performances like "Larina" in Eugene by Tchaikowsky. She has played the cello for the Chamber Orchestra here at New Mexico Tech.
Jenny Blomquist
Jenny has a Bachelor's in Fine Arts degree in Studio Art from UNM and is currently working towards a Master of Fine Arts degree. She completed a teaching/painting apprenticeship under Midge Grace and has worked as a painting instructor at New Mexico Tech since 2006. Jenny's work sells around New Mexico and she accepts commission work, as well.
Jim McLemore
Jim is the head of the NMT Shooting Club and has coached scores of students for over 12 years. The club meets Monday evenings in Gym 1.
Julie Johnson
Julie Johnson, MS Physics, New Mexico Tech. Julie took up belly dancing as a hobby in 1977 and has been performing, directing and teaching it for the last 45 years. She has been the choreographer and director of the Et Alia Mideastern Dance Troupe since 1979. She has been teaching belly dance at New Mexico Tech since 1986. She is the adviser for Aditi Natesa, the belly dance club at New Mexico Tech.
Kim Padilla
Kim has been an aerobics instructor for 20+ years, and has been certified for Spinning since 2010. She also taught Aerobics for Tech and enjoys biking in her spare time. She teaches the regular Spinning course and the Early Morning Spinning at 6:30am.
Leslie Johnson
Dr. Johnson is a local physician here in Socorro receiving her MD from the University of New Mexico. She teaches the Ceramics and Handbuilding courses. Leslie has shown her works at the Festival of the Cranes and at the Alamo Gallery.
Leo Gabaldon
A talented graphic artist, scientific illustrator, and cartographer, Leo brings a range of drawing skills to his classes. His 30 years of experience in drafting and drawing fields is an asset to his students.
Liz Gipson
With an educational background in wool science, fiber arts and community development, yarncraft has occupied much of Liz's professional life. She is the author of Weaving Made Easy, and the former managing editor of Spin Off and Handwoven magazines. She has made appearances on PBS, DIY and HGTV networks.
Maggie Griffin
Maggie has a PhD in Rhetoric and Composition and teaches in the CLASS department. Maggie earned her first certifications in 2008, and has added hundreds of hours since then. Maggie is skilled in Hatha Yoga and Pranakriya. In addition to teaching at Tech, she has taught Yoga for Socorro Mental Health, Socorro Senior Citizens Center, and Yoga del Sol.
Marisa Wolfe
Marisa Wolfe has a Bachelor's degree in Rural Development and is an E-RYT Kripalu Yoga Teacher and owner of Yoga del Sol Studio in Central New Mexico, where she teaches a diverse roster of classes and offers bodywork as a licensed massage therapist and certified Thai Yoga Massage Practitioner.
Melissa Begay
Melissa has a Master degree in Health and Wellness from HIghlands University and has taught Physical Recreation courses since 2000, Melissa has completed literally hundreds of hours of Yoga training. She is also certified in Spinning and Kickbox Aerobics. Melissa is a certified consultant on Exercise, Lifestyle & Weight Management.
Ramona Montoya
Ramona's painting are seen all over Socorro, including Wal-Mart, K-Bob's, Sophia's, Sonic, and other locations. Ramona has taught Acrylics at NMT since 2008.
Sabino Grijalva
Sabino has been a PGA golf professional since 2004. He has taught golf in the Socorro area to both college and high school students. He has a Bachelor of Business Administration from Western New Mexico University.
Scott Roberts
An active climber since 1991, Scott is an Eagle Scout with bronze, silver, and gold. He has been an Instructor of Wilderness Survival, Orienteering, and Backpacking, and has served as a rock climbing guide. He is the most prominent and active route developer and area steward in the local Socorro climbing community. Scott has served as a climbing instructor, co-instructor or substitute instructor at Tech for a number of years.
Scott Teare
Scott Teare is a professor of Electrical Engineering at New Mexico Tech. He has several martial arts since 1972. Scott is a 3rd degree black belt in Karate-do through the Shindokan Karate Dojo.
Theresa Boracci
Theresa has a Bachelor of Science degree from NM Tech.She has been an art instructor at Tech since 1996. A master of metal arts and jewelry making, she shows her work at various venues around New Mexico. She is certified in Precious Metal Clay, and is a specialist in armor making for the medieval enthusiast.
Tony Perreault
Tony has a Bachelor in Science from NM Tech and is a member of the National Association of Photoshop Professionals since 2007, Tony is also a veteran of numerous digital photography workshops. His photography is shown around New Mexico, including the Festival of Cranes.