COVID-19 Information
Spring 2021 On-Campus COVID-19 Testing
New Mexico Tech has successfully performed COVID-19 Rapid Tests on almost all of its on-campus students and provided those students with a Health Compliance Certificate (HCC) and designated lanyard for the spring semester. In an effort to help minimize the spread of the pandemic on campus, Tech will also be conducting on-campus surveillance testing on an ongoing basis.
This spring semester, Tech is again working collaboratively with the NMDOH to offer on-campus testing every Thursday from 10:00 a.m.-2:00 p.m., in the Macey Center (901 Olive Ln.). These tests will consist of the less intrusive Curative oral fluid swab test. Demonstrators will show participants how to properly conduct this self-administered test where participants swab between their cheeks and gums and under the tongue.
This on-campus testing will be made available to Tech students and employees. If you are interested in receiving a convenient and less intrusive COVID-19 oral fluid test, please go online to https://curative.com/ and click Book Now to sign up for one of the available time slots on the desired day.
HCC/Lanyard Update
The NMT COVID-19 Task Force has made a recommendation to the NMT Administration that all on-campus students be required to wear their Health Compliance Certificate (HCC) and designated lanyard through Sunday, February 14..
All NMT full-time and part-time students who come onto the NMT campus, take face-to-face classes/labs, work, conduct research, seek academic or student support services, or live in campus housing are required to prominently display their HCC and designated lanyard at all times. No NMT student will be permitted on campus through February 14, 2021, unless they are wearing their HCC and designated lanyard.
Any student who has not gone through the official NMT Spring 2021 Student Check-in process must check-in through the Dean of Student Office. In order to Check-in, students must:
have a recent valid COVID-19 test (no earlier than January 21, 2021),
documented negative test results, and
contact the Dean of Students office (575-835-5880 or -5953) to complete their screening and make arrangements to get their HCC & Lanyard.
Any student found on campus without the require HCC and designated lanyard or not following other COVID-19 safety protocol may be subject to disciplinary action.
Off-Campus COVID-19 Testing
Socorro Public Health Office
214 Neel Avenue NW
Socorro, New Mexico 87801
Contact Details: 575-835-0971 ext. 3
The Socorro Public Health Office drive-through testing site is open Mondays and Wednesdays from 9-11 a.m. Individuals should register using the NMDOH online COVID-19 Test Registration button. A confirmation code will be provided and will be needed for the testing. Student should use their NMT email address and select NMT as their place of employment so the NMDOH can keep track of the number of Tech students being tested each week.
CARES Act Update
The Coronavirus Aid, Relief and Economic Security (CARES) Act was passed by Congress and signed into law to provide economic relief from COVID-19.
NMT signed and returned the Certification and Agreement to the U.S. Department of Education and intends to use no less than 50 percent of the funds received of the CARES Act to provide Emergency Financial Aid Grants to students.
COVID-19 Communication Center
This page has been developed to assist our faculty and staff administrators in their response to your inquiries. If you need additional information, please submit your question, comment, or issue via this form.
Quick Links
NMT Instructor Information
NMT Researcher Information
All NMT employees and student employees must do a self-assessment prior to reporting to work to determine if they are experiencing any of the symptoms associated with COVID-19. These include fever, dry cough, chills, repeated shaking with chills, shortness of breath, muscle pain, loss of taste or smell, sore throat, or any symptoms of COVID-19 based on the most recent list from the National Centers for Disease Control and Prevention (CDC). If an employee exhibits any of the symptoms, they are to contact their supervisor and not come to work. Likewise, if employees develop such symptoms during the course of the day, they should report it immediately to their supervisor, go home, and seek medical consultation or call the New Mexico Department of Health (NMDOH) COVID-19 hotline (855-600-3453) for further instruction.
Students should conduct a similar self-assessment screening on a regular basis throughout the semester, including temperature checks. If students develop such symptoms during the course of the day, they should report it immediately to the NMT Student Health Office at (575) 835-5094, go to their on/off campus residence, and seek medical attention as advised. If students develop symptoms in the evening or over the weekend, they should contact the NMDOH COVID-19 Hotline at 855-600-3453 and follow their instructions
NMDOH COVID 19 testing website registration can be found here: https://cvtestreg.nmhealth.org/
Resources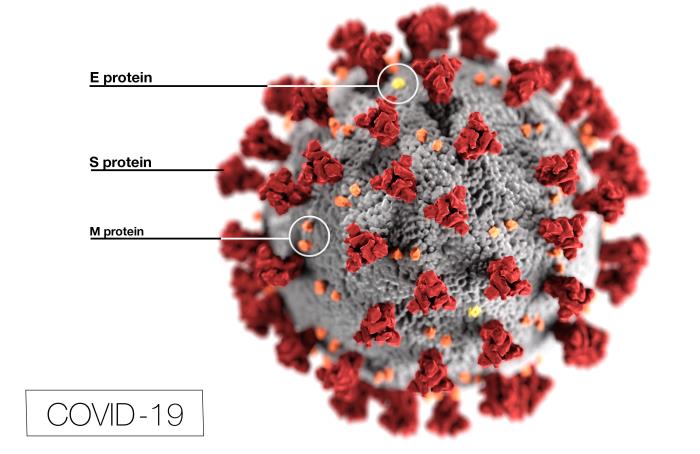 The health and safety of the New Mexico Tech community is a top priority for our administration. We are closely monitoring developments involving the Novel Coronavirus Disease 2019 (COVID-19) through the New Mexico Department of Health (NMDOH) and the Centers for Disease Control and Prevention (CDC). New Mexico Tech will continue to actively monitor the situation via the NMDOH and the CDC, and we will follow their recommendations as they respond to any new developments.
Update Archive
Nov. 18 Update: N.M. tightens public health restrictions amid 'reset'
November 13 Update from President Wells
Archive: Federal and State COVID-19 Testing Opportunity for Socorro & New Mexico Tech
October 18 Update from President Wells
Sept. 24 Message from President Wells
President Wells' Aug. 18 Campus Update
New Mexico Tech's Phased Reopening Plans
President Wells' Statement on ICE Decision Reversing International Student Restrictions (July 15, 2020)
Updated NMT COVID-19 Policies (July 13, 2020)
President Wells' Statement on ICE Ruling Regarding International Students (July 8, 2020)
New Mexico Extends Emergency Public Health Order (July 8, 2020)
Key Requirements for NMT Campus During the COVID-19 Pandemic (June 23, 2020)
New Mexico Tech Offering On-Campus and Online Instruction Options for Fall 2020
New Mexico Tech Face Coverings Update, Work From Home Order Extended Through June 30
New Mexico Tech Graduation Moved to May 16
Governor Extends Emergency Order 2020-022 to May 15
New Mexico Tech Transitions to Online Course Instruction for 2020 Spring Semester
Governor Officially Extends Emergency Order to April 30
Meet the New Mexico Tech COVID-19 Task Force
Skeen Library Closed to the Public
Public Health Emergency Order Closing All Businesses and Non-Profit Entities Except for those Deemed Essential
New Mexico Tech Operations Update
New Mexico Tech Extends Spring Break an Additional Week & Will Provide Online Instruction Once Classes Resume
Academic Affairs Launches COVID-19 Information Page for Students, Faculty, and Staff
COVID-19 Briefing for Higher Education Institutions
President Wells Announces Extended Spring Break
Out-of-State Travel and Large Public Gatherings