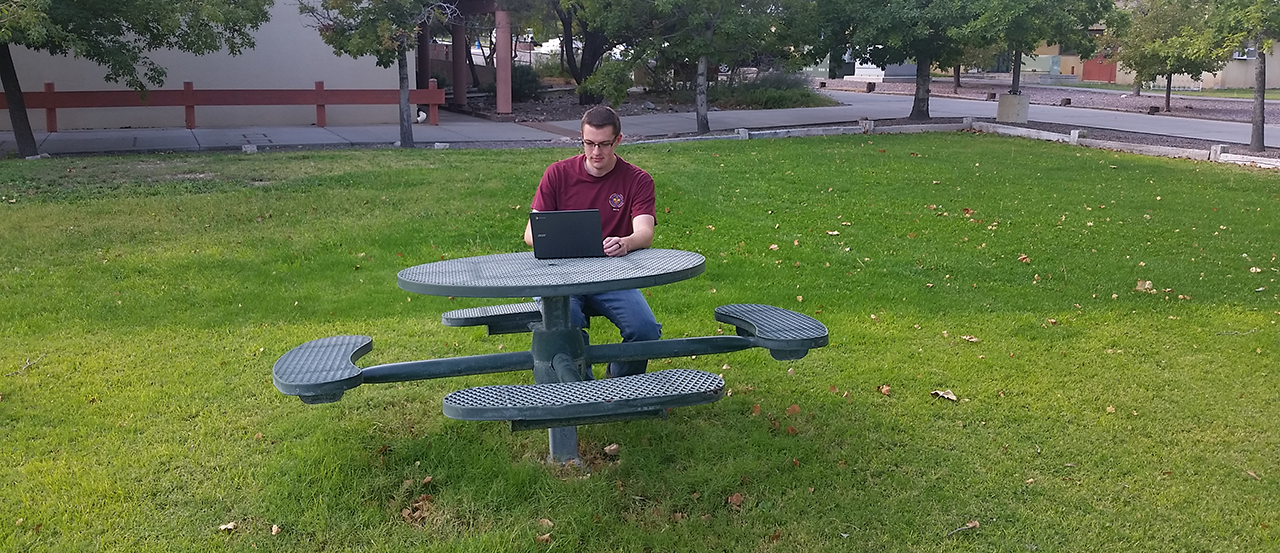 Information Technology and Communications
Wireless Networking
*** The information on this page is intended for those who do NOT have an IT group in their department. If you do have an IT group, please speak with them first regarding any questions or issues you have about connecting to wireless internet.***
ITC provides wireless internet access to all current students--those who have registered for classes during the current semester--and staff/faculty. If you are not registered for classes, you will NOT be able to access the wireless internet access, even if you live in the dorms. If you need to submit a work order to ITC, please include your IP address with the work order: this will help us diagnose the problem. If you don't know your IP address, check the What is My IP Address? section of the accordion menu below and follow the directions for your specific OS (Windows, Mac, Linux, or Chromebook).
All the following information and more is also covered in a general guide about how to connect to the internet (both wired and wireless), available here (link to General Internet Help PDF). For more specific information about how to connect to the wireless with different operating systems, click on your OS name: Windows 7 (PDF), Windows 8 (PDF), Windows 10 (PDF), MacOS (PDF), Android (PDF).
There have been issues in the past connecting Chromebooks to the wireless internet, particularly the encrypted wireless. Enabling Developer Mode can fix the problem, but some people do not wish to do this as user account data and local files will be wiped from the machine. Additionally, Google does not currently offer any support for anyone using Developer Mode.
Wireless Networking Information
What is my login information?
Encrypted or unencrypted wireless?
I can't connect to the Internet.
Access to wireless for guests and significant others