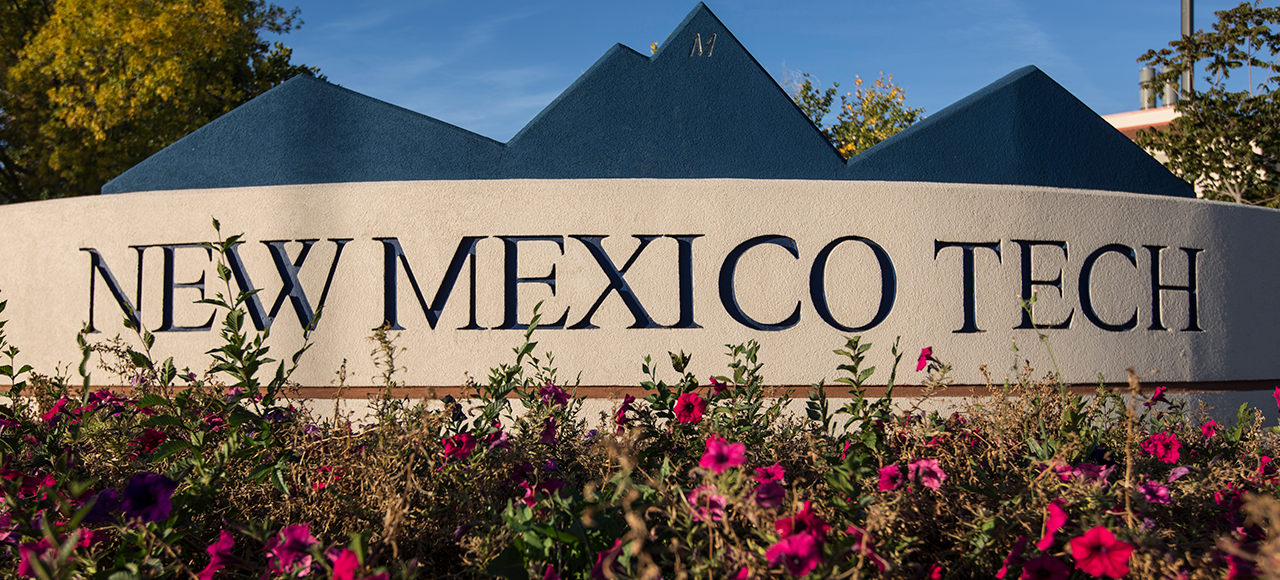 NMT Undergraduate Admissions
Transfer Students
Students in good academic standing at other colleges and universities (2.0 minimum GPA) are eligible for transfer admission to New Mexico Tech. Credits taken at another institution will be evaluated and transferred on a course‐by‐course basis. Any student who has not graduated high school but has DUAL CREDIT will be considered an entering freshman. Credit will be awarded once the Office of Admission receives an official copy of the transcript from the granting institution.
To be considered for admission, ALL students must complete the Application for Admission & Scholarships. You may Apply Online or submit a Print Application (PDF).
Student must provide official college transcript(s) from ALL institutions attended.
If student has college transcripts from outside the United States, we must receive a Comprehensive Course-by-Course Report from World Education Services. Contact WES for instructions on submitting your credentials.
To Qualify as a Transfer Student
You will be considered a transfer student if you have a minimum of 30 credit hours transfered from an accredited college or university (If you have fewer than 30 credit hours of transfer credit, visit Entering Freshman). Students in good academic standing at other colleges and universities are eligible to apply for transfer admission to New Mexico Tech.
Admission Requirements
The minimum admission requirements for a student who is classified as a transfer student are as follows:
The student transferring from another college or university must have completed the same high school course work requirements as entering freshmen (either from high school or from equivalent courses taken since high school).
The student must present college transcripts showing a cumulative GPA of 2.0 or better.
The student must place into Math 103, Pre-Calculus.
The student must be in good academic standing at the last institution attended.
The student must be eligible to re‐enroll at the institutions from which he or she wishes to transfer. An applicant who cannot re‐enroll at that institution is not eligible to enter New Mexico Tech.
To be Considered for Admission
Complete an Application for Undergraduate Admission and Scholarship
(Applicant may be asked to provide an official high school transcript at the discretion of the Admission Office)
Provide official college transcripts from all colleges attended, reflecting all courses completed and in progress
Applicant may be asked to provide an official ACT or SAT Student Profile Report if the student has fewer than 30 hours of transfer credit
Pay a $15 application fee
Scholarships
Applying for Scholarships
No application is necessary! The student's Application for Admission and Scholarships will consider the student for one of New Mexico Tech's Merit Scholarships on the basis of the high school GPA, standardized test scores, and, in the case of transfer students, the college GPA.
If you wish to be considered for Federal Student Aid, you must submit a FAFSA.
Merit Scholarships for Transfer Students are awarded based on the student's cumulative college GPA and transfer credit hours. Students must be ADMITTED before the specified deadlines to qualify and scholarships are renewable for up to 3 years, depending on the amount of transfer credit awarded.
Scholarships for transfer students can be found here.
Housing
Transfer Students may live on campus if they so choose. We assign housing to transfer students the same as we would an incoming freshman. After our current students have been assigned housing we go to our new applicants and assign them to rooms that are still available. We assign new and transfer students based on the date we receive their application and housing deposit.
As a transfer student you may want to live in an apartment rather than a dorm. Please note that our apartments fill up fast. You will need to get your housing application and deposit immediately after you are accepted as a student. This will increase the chances of getting the building you want. If you wish to live off campus you may contact Residential Life for an off campus housing list.
Transfer Credit Information
New Mexico Tech accepts academic credits from accredited institutions of higher education. All credits will be evaluated and transferred on a course-by-course basis. Credit earned at any institution while a student is on academic or disciplinary suspension will not be accepted at New Mexico Tech. Grades earned at other universities are not transferred to Tech.
Articulation Agreements
New Mexico Transfer Students: New Mexico's Higher Education Department has a more complete list of courses offered at other New Mexico colleges or universities and their Tech equivalents.
If student has fewer than 30 hours of transfer credit, student must follow Entering Freshmen requirements.