Department History
Jun 7, 2021
---
Here you can find information on past graduates, department chairs, etc.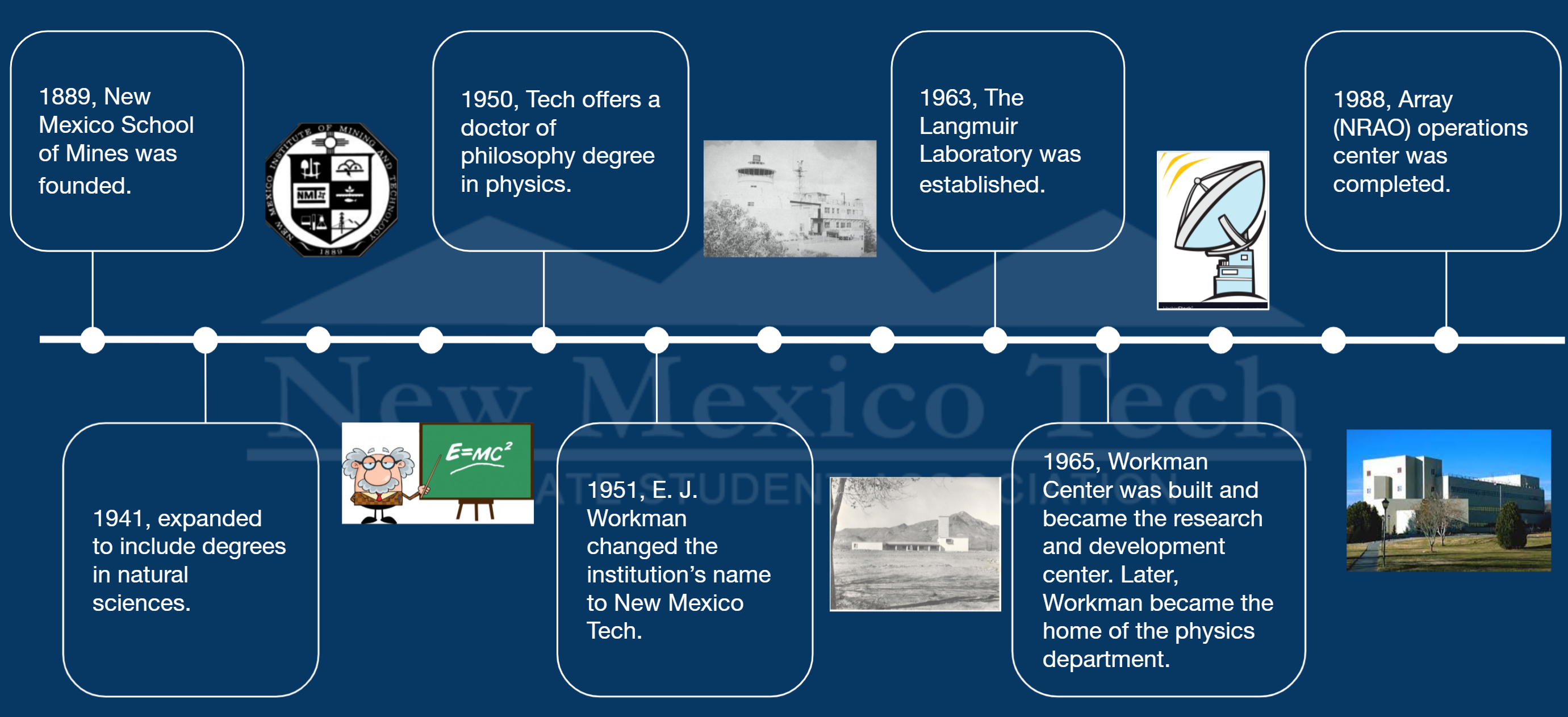 Physics Department Chair History

* For any changes or corrections to the chairs list, contact Kiara Burgos to make adjustments.
*The Information in the timeline was collected from "Storms Above the Desert" and "College on the Rio Grande." Photos were collected from the New Mexico Tech Archives.