Homes For Sale on Tech Hill
Last updated: August 23, 2022
---
Per NMT rules and regulations, notice will be given to the campus community that a house on Tech Hill is being offered for sale. For 30 days, only employees of NMT and the NRAO are eligible to purchase this home. After that time, this property will be available to the general public.
495 Mesa Drive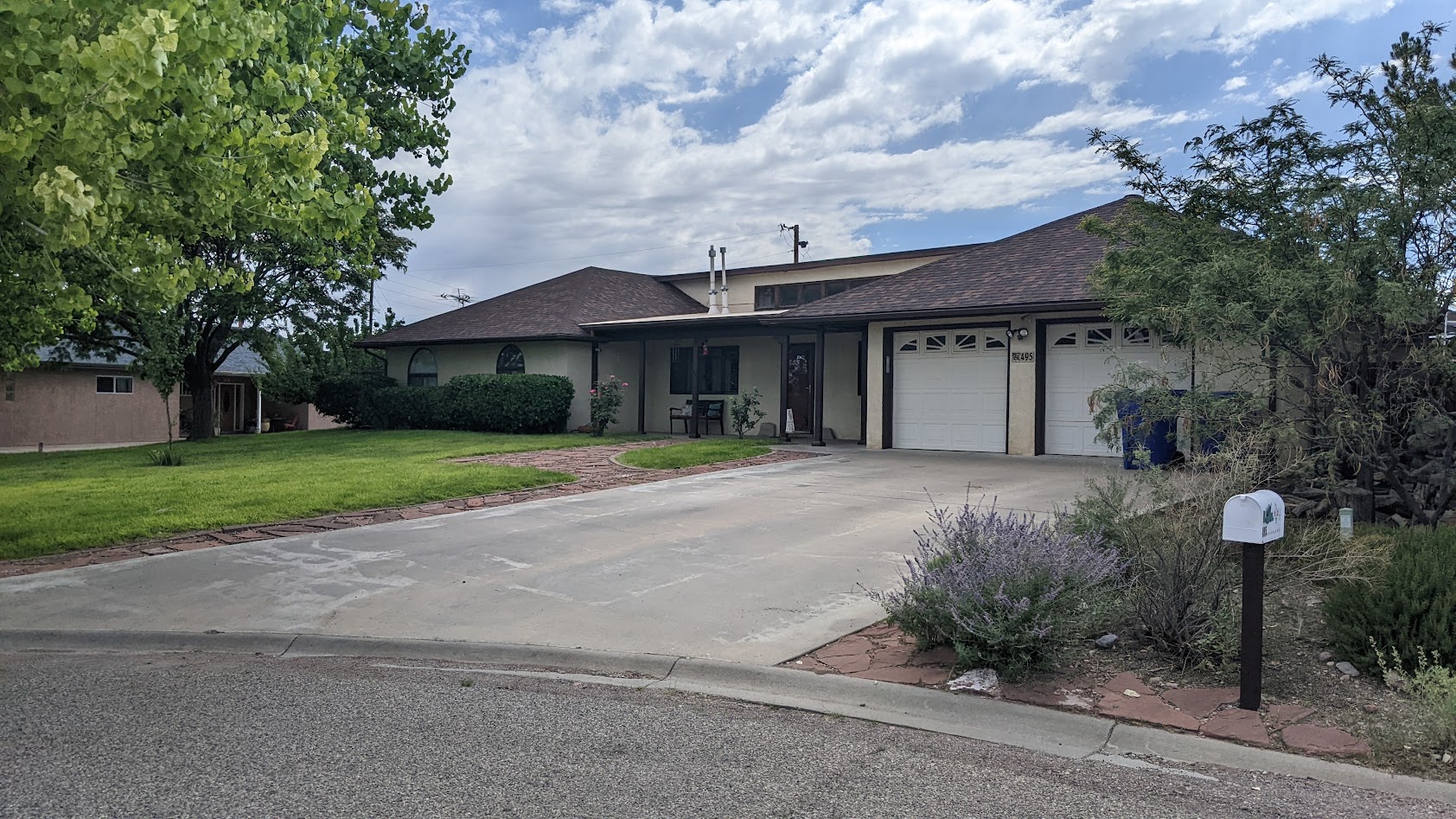 Four bedrooms, two-and-a-half bathrooms, two-car garage, new roof, new HVAC, new windows. Tile and laminate wood flooring throughout. Excellent views and outdoor living space. Fenced backyard with established landscaping, drip system and mature fruit trees. 2800 sq ft.
Contact: 575-418-9606 or 575-418-9044.
(Posted online on Jan. 3, 2023)
---
493 NW Mesa Drive
The house has three bedrooms, one multi-purpose room, two baths, 2 extra-large car garage and a big garden with more than 50 fruit trees. The approximate size of the house is 2,600 square feet. And the lot size is about 0.75 acres.
Contact: Ali Fakhimi, 575-418-0098
(Posted online on Aug. 23, 2022)
---

503 Mesa Drive
This home has four bedrooms, and 2 1/2 bathrooms.

Contact:
Liangxiong Li
Cell: (281) 889-1301
(Posted online June 11, 2021)