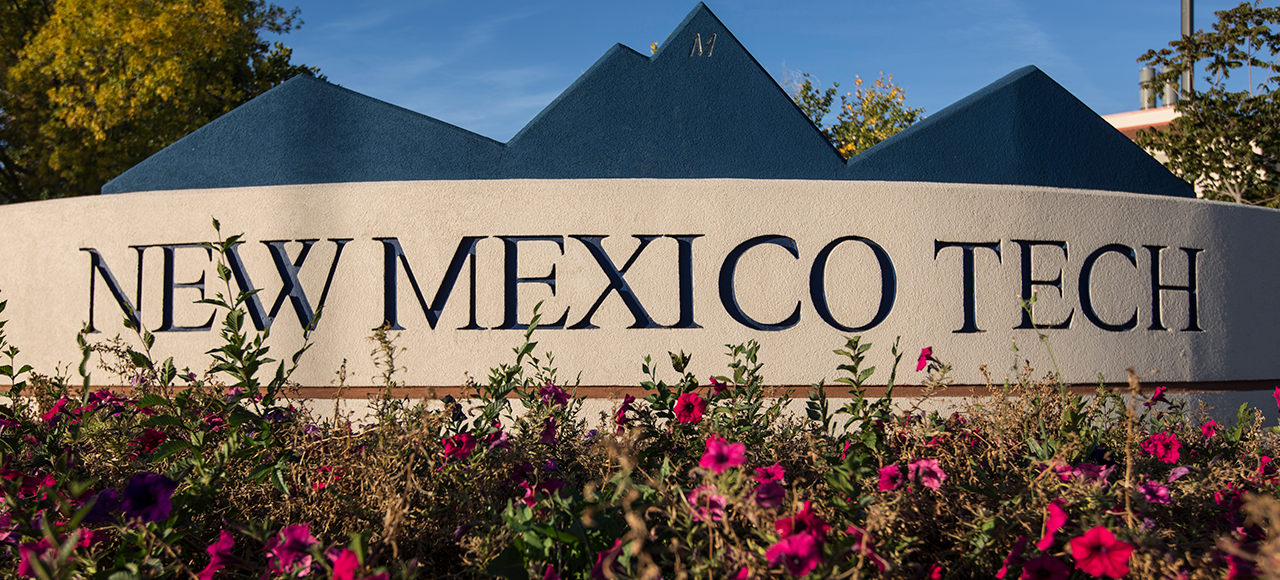 Office of Admission
Dual Credit Program
The primary purpose of the Dual Credit Program at New Mexico Tech is to increase the educational opportunities and options for high school students and increase the overall quality of instruction and learning available through secondary schools.
The Dual Credit Program allows students to earn credit at the secondary and the postsecondary levels simultaneously and provide students an early glimpse of college life and college-level studies.
Program Eligibility
Must be either a junior or senior in high school.
Must be enrolled in a public school district during the fall and spring in one-half or more of the minimum course requirements approved by PED for public school students.
Must have a minimum GPA of 3.0.
Must have ACT composite: 21 or SAT (Critical Reading & Math) score: 1070. (Students who have not taken the ACT or SAT may submit PSAT scores for review of eligibility.)
Must have approval from school district and high school counselor.
Applying For Dual Credit Program
Student interested in enrolling in the Dual Credit Program at New Mexico Tech should submit the following each semester:
Must complete Dual Credit Request Form.
Must be signed & sealed by your high school counselor.
Request current official high school transcript.
Student & student's parent/guardian Must sign Family Educational Right to Privacy Act Release Form (FERPA).
Course Selection
Course selection will vary based on the Master Agreements with Socorro Consolidated Schools, Magdalena Schools and Southwest Secondary Learning.
Students interested in enrolling in a math class are required to take the Math Placement Test to determine course placement prior to registering for the class.
Students are also required to meet with an advisor at the Center for Student Success (CSS) at New Mexico Tech prior to enrolling in any dual-credit course at New Mexico Tech and must satisfy prerequisites/corequisites for the class.
Courses Available (PDF)
Prospective Students
Students interested in participating in the Dual Credit program at New Mexico Tech must be prepared for the following:
Responsible for own transportation to and from New Mexico Tech's campus.
NM Tech's academic calendar starts and ends differently than most high school calendars.
Expected to adhere to NM Tech's student handbook while on NM Tech's campus and attend the class or classes in which they are registered for even though the high school is not in session that day.
Students who take courses that are not part of the approved course list agreed upon between the District and New Mexico Tech will be responsible for the costs of tuition, fees and textbooks.
Follow NM Tech's Registration/Orientation schedule each semester.
Grades earned through the Dual Credit Program at New Mexico Tech are part of your permanent academic record at New Mexico Tech.
Financial Aid
Dual Credit students are not eligible for financial aid or scholarships.
Please direct any questions or concerns about the content of the Office of Admission's website to admission@nmt.edu