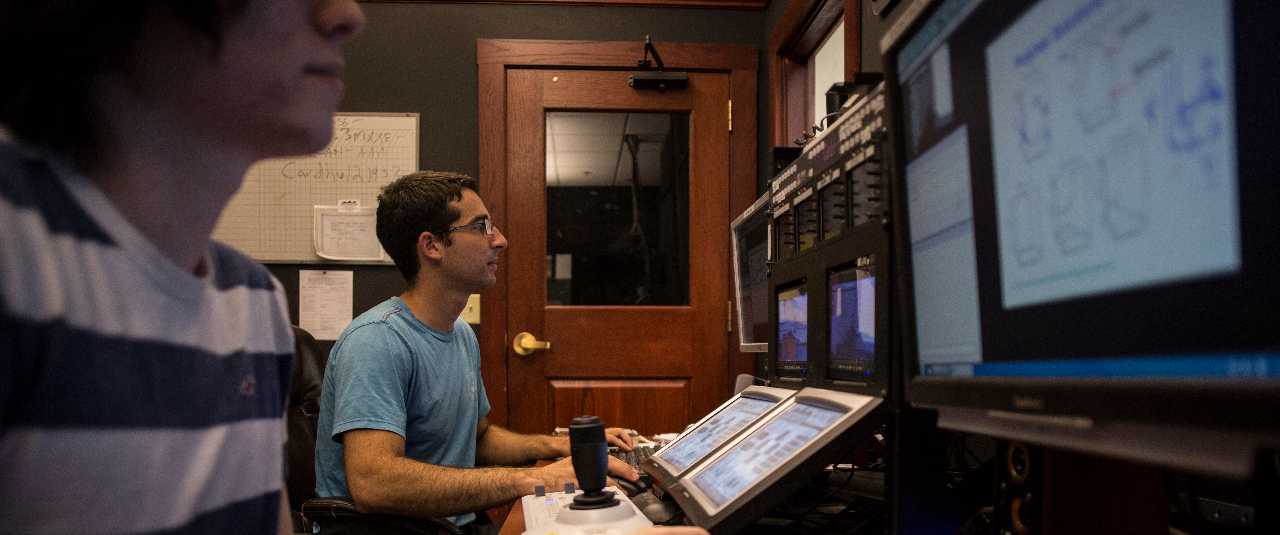 Engineering Management
Graduate Program
The New Mexico Tech Master of Engineering Management (MEM) graduate program is designed to provide working engineers and applied scientists with a terminal degree in Engineering Management. The curriculum is designed to be innovative and deliverable both on campus and in other areas of New Mexico live via interactive webcasts and everywhere else via Internet streaming. Qualified students at any location may enroll and receive the program through the Internet and/or mailed copies of lectures and course materials. New Mexico Tech developed the Engineering Management program since most engineers eventually have the opportunity to become managers, and many undergraduate engineering and applied science programs do very little to prepare their graduates for that career event.
Masters in Engineering Management
What's the difference between an MEM and an MBA?
The New Mexico Institute of Mining and Technology (New Mexico Tech; NMT) MEM program differs substantially from a conventional MBA program.
These differences may be generally summarized as follows:
| NMT Masters in Engineering Management | Generic MBA Program |
| --- | --- |
| Academic Orientation: Analytical | Academic Orientation: Conceptual |
| Focus: Technical Innovation, Project Management | Focus: Stategic Issues |
| Target Audience: Engineers and Applied Scientists | Target Audience : General Audience |
| Career Positioning: Project/Innovation Management | Career Positioning:General/ Strategic Management |
| Semester hours 30 | Semester hours: 36-48 |
| Independent Project Required | Independent Project Not Generally Required |
A key component of the New Mexico Tech (NMT) Master of Engineering Management (MEM) graduate program is the theoretical foundation underlying all courses. This theoretical exploration is very different from the conceptually-oriented graduate education in general MBA programs at conventional business schools.
The other key difference between the Tech MEM program and a general MBA program is that Tech offers greater depth, rather than breadth, in its curriculum. The MEM program is focused on issues associated with the management of technology and innovation. This is reflected in the program's focused coursework and in the independent study requirement.
Many MBA programs, partly because of the heterogeneous backgrounds and interests of their students and faculty, are breadth oriented, where a conceptual approach to a wide variety of business and management situations defines the curriculum.
In the MEM program, there is an emphasis on assessing student learning outcomes to evaluate the effectiveness of individual classes as well as the overall program. While assessment is traditionally undertaken as a required component of accreditation, the MEM program has taken a different approach from many conventional MBA programs in protectively evaluating student learning as part of the ongoing quality process. The assessment process is utilized to gauge how effectively the student learns individual core course content by clearly defining and measuring the subject knowledge at the beginning of each course.
Students further demonstrate their longer term understanding of these core and elective course materials by the application of the analytical capabilities taught throughout the program to the students' required independent study projects at the conclusion of the program.
Major MGMT Courses Overview
Management Science for Engineering Management- EMGT 501
Financial Management - EMGT 502
Technology Marketing - EMGT 505
Managing Technology Resources - EMGT 506
American Legal System and Intellectual Property in Technology Organizations - EMGT 508
Final Independent Study Project - EMGT 590