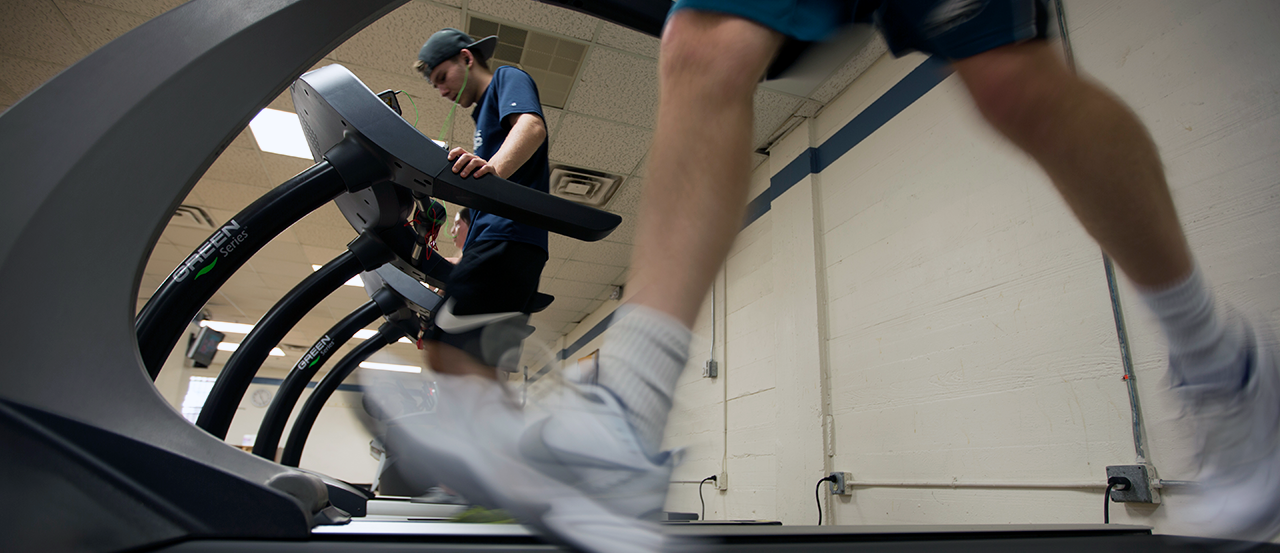 New Mexico Tech
Physical Recreation
New Mexico Tech Gym Reopening Policies and Procedures
General Information:
The new occupancy limits (as of March 10, 2021):
50% Capacity in the weight room (60 people for NMT Weight Room)

Up to 20 people in the East Gym, 20 people on either side of the West Gym and 10 people in Room 1

The new Bouldering Wall is OPEN!

Students and non-students must take the safety course. All courses are on Fridays 5:30 to 6:30 or 6:30 to 7:30 for both students and non-students. Purchase the course HERE and then email melissa.begay@nmt.edu to register for the course. To make a reservation to use the wall, call 835-5131.

The locker room showers ARE OPEN.
Upcoming Events
---
100 Mile Run/Walk Challenge
April 1-May 31, 2021: Get outside and enjoy the fresh air with a nice run/walk. You will have all of April and all of May to complete 100 miles. You can choose to run or walk. You have 61 days to complete 100 miles... that is just 1.64 miles per day!
---
CLOSED Sat 5/8 & Sun 5/9
Hours May 10 - June 13
Monday - Friday: 6:00 am to 9:00 pm
Weekends: 11:00 am to 5:00 pm
Note: Our typical peak hours are 5:00 pm - 7:00 pm.
New Policies & Procedures
All members are to wash their hands before entering the facility and after completing their workout. Washing hands for 20 seconds with warm, soapy water is the best way to kill germs.

Face coverings are required at all times, as per the Governor's executive orders and CDC guidelines. Face coverings must cover both the mouth and nose.

Temperatures must be taken at the kiosk upon entry. Only members with a temperature below 100.4 Fahrenheit are permitted to enter the facility. Please note that to respect your privacy your temperature will not be recorded.

A new magnetic stripe card is now

required

to enter the building. Be sure to scan in at the front desk

EACH TIME YOU ENTER THE FACILITY

. The NMT Gym is required by state mandate to have a record of every member that enters the facility for contact tracing purposes (in the event of a positive COVID-19 diagnosis). NMT ID Cards are required for staff and students and other members will be provided an appropriate card for this purpose.

To prioritize our current members, students, faculty and staff, we are temporarily suspending daily passes for guests and out of town family members. New memberships will still be available, but single-day passes will not be issued.

Please bring a sealable water bottle from home. We encourage the use of reusable bottles that are easily distinguishable as your own.

In order to maintain proper social distancing, every other cardio machine is available for use. With limited cardio equipment availability, we ask that you please limit your use to no more than 30 minutes at a time. We want everyone to have an opportunity to use the equipment they need.

The free weight area will be marked for adequate social distancing. Please keep the benches at least 6-feet apart and do not crowd the dumbbell rack. If retrieving dumbbells to use, take them with you to an open space somewhere else on the floor.

Strength training machines will be spaced appropriately apart, but be mindful of others near you, and those waiting to use a piece of equipment.

DO NOT USE MULTIPLE MACHINES AT ONE TIME, ESPECIALLY DURING PEAK HOURS.

Multiple disinfectant spray bottles are placed around the weight room. Please clean your weights/benches/machines after use

. Our team is cleaning common areas and public spaces three times daily.

Payments are no longer accepted in person

. All transactions will be online via

NMIMT M-Mountain Mall

If you or a member of your household are experiencing any symptoms of Covid-19, or feel ill in any way, please

stay home

and do not return to the gym until your symptoms have subsided.

All new and existing members will need to complete a A COVID-19 liability waiver form before their membership can resume.
Department Mission
The Physical Recreation program shares in the educational mission of the university by offering opportunities to experience personal growth, social development, improve physical and mental health, and to develop lifetime leisure skills for a healthier lifestyle. The department organizes, administers, and promotes a broad program of competitive, recreational, and educational activities for students, faculty, and staff members at New Mexico Tech.
NMT Gym
The Gym is comprised of two large multipurpose gymnasiums, a newly renovated weight and fitness room, a new training bouldering wall, one racquetball court, and one squash court. Additional recreational areas include a large, multi-use athletic field, multi-use turf court, and a sand volleyball pit.
Students, employees, and members of the Socorro community can use Tech's athletic facilities. A valid student, faculty or staff identification card OR gym magnetic swipe card is required for entry to the Gym. Everyone must swipe in before using the facility. Full-time students and NMT employees are eligible to receive passes for their spouse and dependent children (between the ages of 12 and 21). If a gym card is lost or stolen, a replacement swipe card is $10. Fees for Gym use are identified below:
Students, faculty and staff as well as Socorro community members are encouraged to take part in intramural sports which are held year round. Socorro community members pay an intramural fee of $15.00 per league.
If a student is interested in developing a specific sporting skill or interested in participating in a higher level of competition, the Physical Recreation Sports Clubs program can provide just that!
Employment
The department employees a handful of students every semester. The positions include; gym/weight room attendants, referees for soccer, volleyball, basketball and softball AND score keepers for various sports.