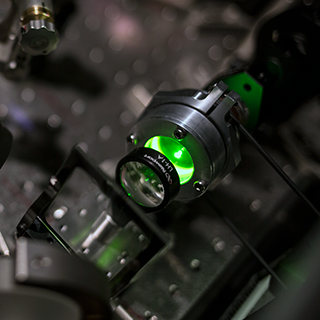 A Well-Rounded Focus on Cyber Security Education
---
Among the best in the world at stopping crimes and ferreting out the wrong-doers are computer science experts educated at New Mexico Institute of Mining and Technology.
---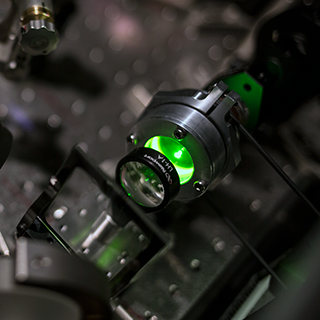 From the days of the James Gang in the 19th century, the criminal element has used brazen tactics to steal and plunder. History books and the Internet are full of tales of bravado and thievery. In October 1993, Heather Tallchief and Roberto Solis drove away from a Las Vegas casino with an armored truck filled with $2.5 million.
Many of today's thieves are a different sort. From remote corners of the globe, criminals use computers to execute masterful plans. To apprehend criminals or prevent their misdeeds, equally masterful minds are using their computer wizardry to enforce laws.
Among the best in the world at stopping crimes and ferreting out the wrong-doers are computer science experts educated at New Mexico Institute of Mining and Technology. In recent months, the New Mexico Tech computer science department has been getting recognition and accolades for its work in cyber security. In one case, the university was praised for educating top-notch computer security experts in a national publication. In another case, the university was recognized in state publications for starting a successful business that provides cyber security.
Computational Analysis and Network Enterprise Solutions, or CAaNES, a company co-owned by the university, was recognized in the Flying 40 as an up-and-coming high technology business in New Mexico.
In addition to reaping the rewards of its ownership stake in the firm, Tech also uses the company as an employment opportunity for many graduates and graduate students. The company contracts its security work to the Institute for Complex Additive Systems Analysis, a research division at New Mexico Tech dedicated to computer security work.
CAaNES's customers are private companies, law firms and government agencies. The company markets and deploys a cyber-security software that has two main niches: preventative assessments of a network's security and digital forensic investigations of malicious attacks, like a computer-based crime scene investigation.
The company has already conducted assessments for more than 20 state government entities and earned the trust and praise of state officials.
In a New Mexico Business Weekly article in June 2009, Andrew Griego, a cyber-security specialist for the state of New Mexico, said CAaNES does exceptional work.
The university was also noted for its aggressive and well-rounded approach to computer security education. Allen Paller, director of the SANS Institute in Washington, D.C., praised New Mexico Tech for educating top-notch computer scientists in the March 2009 edition of Government Computer News.
Paller said New Mexico Tech is an exemplary leader in the Scholarship For Service program, which offers two-year fellowships in exchange for two years of government service after graduation.
Paller said Tech is among a handful of schools that trains students in the two vital sides of computer security – policy and programming.

Tech has graduated 29 computer science students who have entered government service. All but one are still working in cybersecurity.
The Tech graduates work at a variety of federal agencies: National Security Administration (7), Idaho National Lab (6), Air Force Research Lab (5), SpaWar in Charleston, S.C. (4), Los Alamos and Sandia National Labs (2 each) and several others.
With 115 undergraduate students, the Computer Science Department is the third largest at New Mexico Tech. Former and current SFS fellows said the same thing – they are getting the best education available at New Mexico Tech and reaping the benefits of the Scholarship for Service program.
Barry Gavrich entered the SFS program in 2005 and graduated in 2007. He is now one of six Tech computer science graduates who work for Idaho National Laboratory, which has missions in environment, energy, science and national defense.
"Idaho National Laboratory has been happy with the quality and talent of the people who come here from New Mexico Tech," Gavrich said. "They are impressed with the diversity of skills. Each student brings different qualifications and different specialties to get the job done."
Gavrich said Tech prepared him for his career by giving him well-rounded knowledge in both policy and information assurance.
"New Mexico Tech has a balanced approach," he said. "A lot of schools focus on one particular area. The government recognized that they could hire graduates with good technical skills, but an area where most graduates seemed to be behind was government regulations. New Mexico Tech is a certified Center for Academic Excellence for Information Assurance Education and is one of the first institutions to offer a detailed course in government security regulations."
Dr. Lorie Liebrock, department chair for Computer Science at New Mexico Tech, has tailored the SFS program to ensure that graduates have solid knowledge of policy as well as programming. Liebrock said that from the beginning she has always looked for students with a diverse skill-set to enroll in the Scholarship For Service program.
"Policy people need technical skills and our technical people need to understand policy," she said. "Our group of students is more diverse in their skill set than many other universities."
Harley Kozushko was among the first students accepted into the SFS program at New Mexico Tech. He earned his bachelor's in 2003 and his master's in 2004. He now works for the Department of Defense in the Washington, D.C., area.
His student research focus was intrusion detection, which turned into a career path. "The SFS program at New Mexico Tech is a great avenue for network security research," Kozushko said. "Once I started my career, I was able to apply the skills I learned during the program to bigger networks. It's really neat to see your research come to fruition on a grand scale. I get great satisfaction in directly applying my research in an engaging environment. "
At Idaho National Laboratory, Gavrich is a cyber security project lead focused primarily on Homeland Security projects involving information assurance for U.S. critical infrastructure and key resources.
"Testing goes on at all levels of government and even in the private industry," he said. "Systems need to be designed and tested so that they operate correctly and securely."
Cindy Veitch is current master's student at New Mexico Tech and was enrolled in the SFS program for her bachelor's degree. She said learning government policy is a critical part of a computer science education, including the Federal Information Security Management Act, or FISMA. As an SFS student, she can tailor her projects toward cyber security.
"All my class projects – regardless of the class – are related to information security," she said. "That ends up being extremely useful. I can communicate with management and with scientists. Plus, I'm getting more job offers than many hardcore computer science students because I'm trained to understand policy."