New Mexico Tech Announces Hydrologic Center, Dedicates Deju University House
Sept. 23, 2022
---
Hantush-Deju National Center for Hydrologic Innovation launched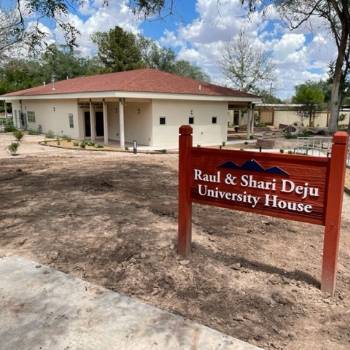 SOCORRO, N.M. – Improving our understanding of water resources and the management of those resources is the aim of a new national hydrologic innovation center at New Mexico Tech. The university launched the Hantush-Deju National Center for Hydrologic Innovation at an afternoon ceremony Friday, Sept. 23, 2022, at the Raul and Shari Deju University House, a new facility on campus that was officially opened at a morning dedication ceremony.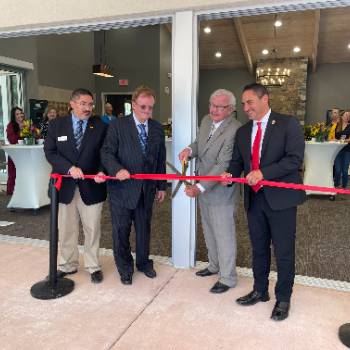 Named for alumnus and philanthropist Dr. Raul Deju, and his wife, Shari Deju, the Deju University House is a 5,200-square-foot facility located on the north side of campus that has the capacity to host alumni events, meetings, and training sessions.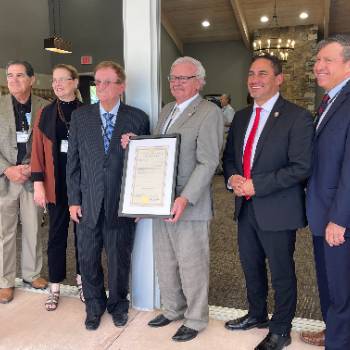 The Hantush-Deju National Center for Hydrologic Innovation, which will be located within New Mexico Tech's Research and Development Division, is named after Dr. Raul Deju, a business leader and author who is one of the earliest graduates of the New Mexico Tech hydrology program. Dr. Deju was a student of the program's founder, the late, internationally renowned hydrologist Dr. Mahdi Hantush.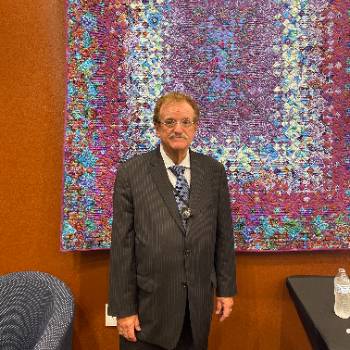 "I am excited about bringing this new center, the Hantush-Deju National Hydrologic Innovation Center, to life and excited that New Mexico Tech will lead the next chapter in the development of water systems with the objective of creating a process for the optimal usage of our Earth's water resources," Dr. Deju said. "Truly, an enormous transformative step for the entire world."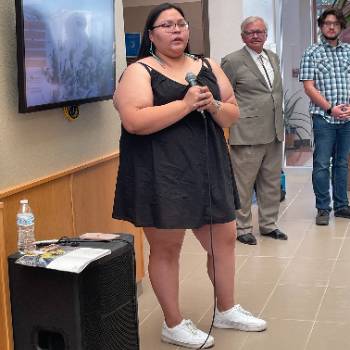 New Mexico Tech President Stephen G. Wells thanked Dr. Deju and his wife, Shari, for their generous support for the university house, the site of the two ceremonies, as well as for the vision and drive behind the hydrology innovation center.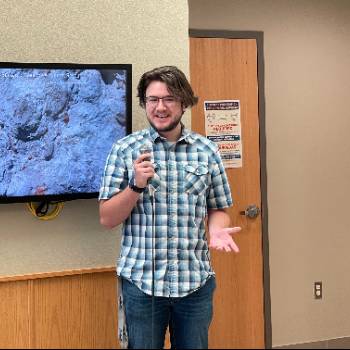 "The hydrology center will be a new organization at Tech charged with conducting research intended to develop innovative tools and answer fundamental questions pertaining to hydrology that are relevant not only to New Mexico, but throughout the world," he said.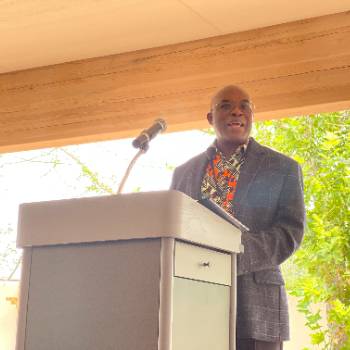 Key speakers at the day's ceremonies included New Mexico Lt. Gov. Howie Morales, U.S. Rep. Melanie Stansbury (NM-1), Dr. John Wilson, professor emeritus of hydrology at New Mexico Tech; Dr. Braimah Apambire, senior assistant to the president for global sustainability and director of the Center for International Water and Sustainability at the Desert Research Institute in Reno, Nevada; and Dr. Daniel Stephens, interim director of the Hantush-Deju National Center for Hydrologic Innovation.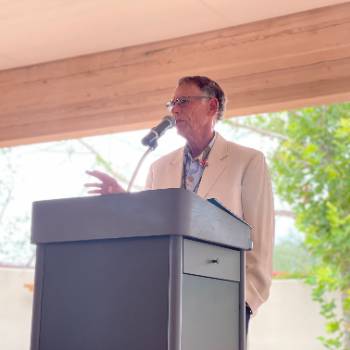 More information about the Deju University House is available online at: https://www.nmt.edu/leadership/dejuhouse.php
More information about the Hantush-Deju National Center for Hydrologic Innovation is available online at:
https://www.nmt.edu/research/deju/