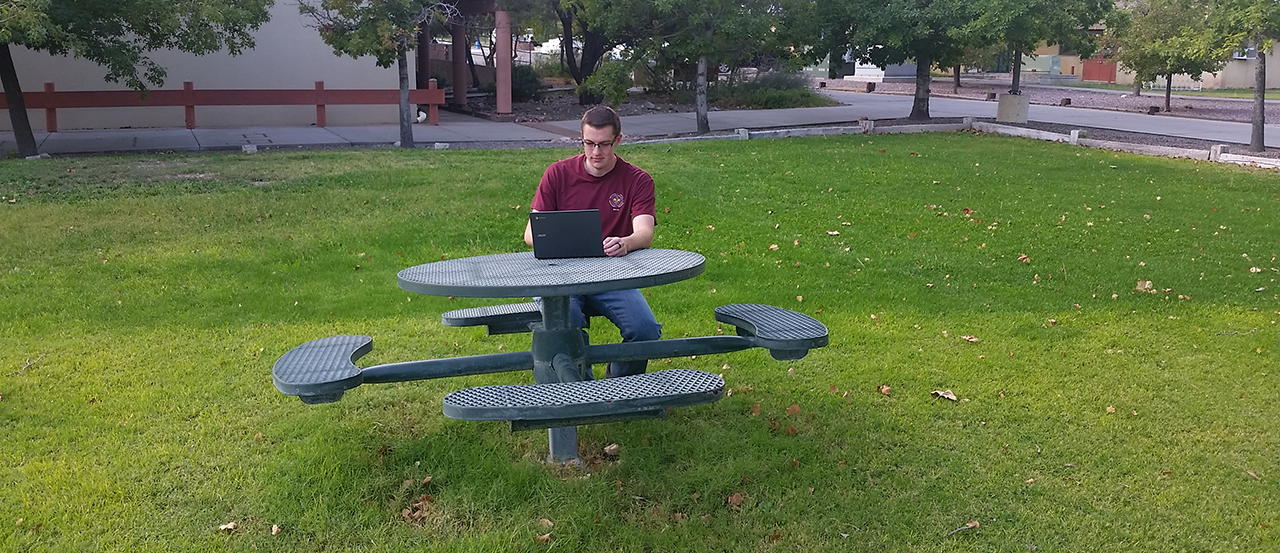 Information Technology and Communications
Welcome to the New Mexico Tech Information Technology and Communications department (ITC). We endeavor to keep this information about our organization and the services we provide as up-to-date and useful as possible. If you have any questions or comments regarding the content of the ITC site, please feel free to contact us. For issues with the NMT site at large, please contact the Webmaster: webmaster@nmt.edu.
Contact us
ITC is located in the Gold Building, near Workman Hall. Our email address is help@nmt.edu and our phone number is 575-835-5700.
During the Fall and Spring semesters, the Help Desk is open from 7-10, Mon-Thurs, and 7-7 on Fri. During the summer, it is open from 8-5, Mon-Fri.
ITC staff can be reached from 8-5, Mon-Fri, excluding lunch.
Students
We do not provide any software for personal student use. For a PDF list of the current software on our lab computers, click here.
New academic lab logins (coming Spring Break, 2018)
For information about the upcoming changes to academic lab logins, click here.