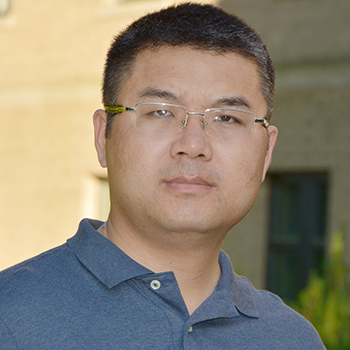 Haoying Wang, Ph.D.
Assistant Professor of Management
Department of Business and Technology Management
Email: haoying.wang [at] nmt.edu

575-835-5107

Speare 136-A
---
Personal Site: https://sites.google.com/site/halkingwang/ (CV)
---
Education:
PhD in Applied Economics and Operations Research (dual-title), Penn State, 2014.

MS in Agricultural and Resource Economics, University of Arizona, 2010.

MA in Political Economics, Xiamen University, 2008.

BS in Materials Science and Engineering, Jilin University, 2005.
Research Interest:
Regional economics

Environmental and natural resource economics

Sustainability management, technology management

Applied econometrics and data analytics

Spatial economic analysis

Agent-based modeling
Selected Publications:
Wang, H. (2019) Change of vegetation cover in the US-Mexico border region: Illegal activities or climatic variability? Environmental Research Letters. DOI: https://doi.org/10.1088/1748-9326/ab1a74.
Wang, H. (2019) Irrigation efficiency and water withdrawal in U.S. agriculture. Water Policy. DOI: https://doi.org/10.2166/wp.2019.175.
Wang, H., and A. Ortiz-Bobea (2019) Market-driven corn monocropping in the U.S. Midwest. Agricultural and Resource Economics Review. DOI: https://doi.org/10.1017/age.2019.4.
Wang, H. (2018) Pricing used books on amazon.com: A spatial approach to price dispersion. Spatial Economic Analysis 13(1): 99-117.
Wang, H. (2016) A simulation model of home improvement with neighborhood spillover. Computers, Environment and Urban Systems 57: 36-47.
Courses Teaching:
Engineering Economics (ES 316)

Financial Economics (FIN 302)

Engineering Decision Making and Risk Management (EMGT 509)

Financial Management (EMGT 502, not offered regularly)