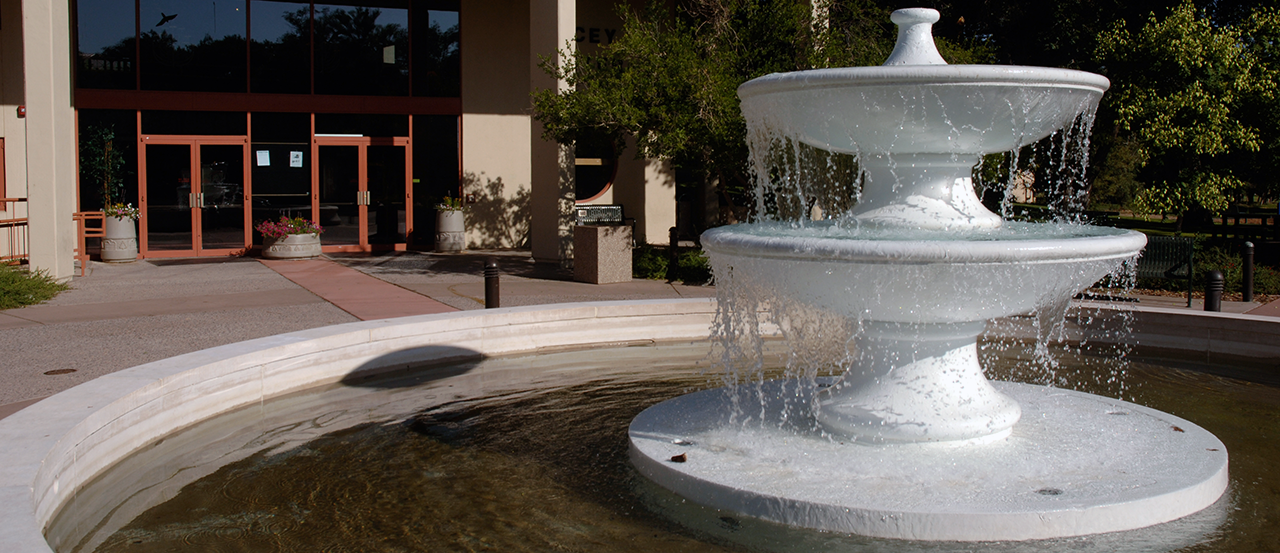 NMT Performing Arts Series
About PAS

The mission of the New Mexico Tech Performing Arts Series (NMTPAS) is to bring the world of the arts to the families of Socorro County through presenting a variety of quality multicultural performances in popular and classical music, theater, dance, family entertainment, and arts outreach activities, that are affordable and appealing to our diverse community, and to visitors from near and far.
During this time of Covid-19, PAS is presenting a season of shows and special events all of which are FREE and LIVE-STREAMED on Facebook, Youtube, Twitch and sometimes Zoom. Live stream, in most cases, means the artists perform in real time at Macey Center, especially for the NMTPAS audience. You can watch on your computer or hook your computer to your TV screens. You can comment as well as donate to the Tip Jar or PAS during the show. If you choose to become a Member, $40 per household, you will be invited to: Zoom Q&As; special events, such as Socorro Sessions Socially Distanced Music Fests in the Macey Center parking lot; and make reservations for seats once in-theater attendance is possible. You are also credited on our web site and online performance programs. Your memberships and donations are used to help pay for PAS shows and outreach programs. This means that you are supporting New Mexico artists and technical crew in this season when artists and arts organizations, including PAS, are living on a shoestring.
This year, we are presenting 8 Season Shows and 2 Presidential Chamber Music Series concerts of some of the finest, most interesting artists in New Mexico, and many with a local connection, either to Socorro or NM Tech. Socorro Sessions, which presented live-stream concerts with some of Socorro's favorite bands every Sunday in the month of June, is being rekindled on sporadic Thurdays, think Happy Hour with local music. And as many of you know, we used those June Socorro Sessions concerts to create an 8-hour video which aired on July 4th, with short messages from Socorro's business and civic leaders, all of which was put together by PAS, preceding EMRTC's famous fireworks display shot almost from the top of "M" Mountain in a thunder & lightning storm!
Instead of Tech Club Macey, for Fall we are launching Dana's Delicacies, featuring NMTPAS Coordinator Dana Chavez demonstrating hands-on arts projects targeting adults on Zoom, with an appetizer recipe and cock(mock)tail recipe, both demo'd (hopefully by local chefs and drinks by Macey Center's Assistant Director and local luminary B.J. Lesperance; found on our web site so you can have everything ready for your Happy Hour arts, appetizers and 'tails! Dana led hands-on arts projects for families from the very beginning of our stay-at-home saga thru July, every Wednesday at 3pm on Facebook and the recordings are all still on the PAS Facebook page, as are the Socorro Sessions concerts.
Our long-standing mainstay outreach programs will take place but with the Covid twist: the Community Arts Party will be held the first Saturday in February on Zoom; the NDI residency classes will be held on Zoom in late Spring for six weeks, and in the last week, classes will come to Macey and have their dances recorded, then spliced together into a performance we can all watch online. We are supporting the NMT CLASS Department in its presentation of the Gilbert and Sullivan musical "A Reimagined Utopia, Limited, or Flowers for Progress (for Corona Virus)," with virtual rehearsals and again, a stringing together of recordings to make a full performance to air in January, all being staged with local thespians and musicians. Youth Concerts for Socorro, Magdalena and Alamo-Navajo Schools are still in the planning stage, getting ready for when our students return to school, but they will take place, with lots of exciting educational arts programs.
Even through Covid-19, NMTPAS continues to do its best to collaborate with the City of Socorro and a wide array of campus and County organizations in support of quality of life on our campus and in our community. Let's not forget that Socorro is fortunate to have a beautiful and intimate theater, Macey Center, with its elegant lobby gallery and full range of conference and special event services. Home to New Mexico Tech, a national leader in science and engineering universities, with a variety of top-notch research entities, including EMRTC, IRIS-PASSCAL, the New Mexico Bureau of Geology, PRRC, Magdalena Ridge Observatory, plus a world-class Golf Course, Mineral Museum, Etscorn Observatory and an excellent Childcare Center.
Socorro is a gem in Central New Mexico: home to the National Radio Astronomy Observatory, the Bosque del Apache and Sevilleta National Wildlife Refuges, the Quebradas Back Country Byway, Water Canyon, San Miguel Church, Socorro Community Theater, our new Rodeo and Sports Complex, a vibrant local music scene (which holds Open Mics every Wednesday on Zoom, just email pas@nmt.edu and we will get you an invite), acclaimed visual artists and galleries, and a variety of excellent restaurants for every palate. Historic Magdalena is just up Highway 60, with excellent artists, galleries, great scenery and an Old West feel.
Socorro County has amazing annual events--some of them are still happening, though mostly online, and they will come around, hopefully, next year—4th of July Celebration, County Fair, The Great NM Chile Tasteoff, SocorroFest, NM Tech's 49ers Celebration (yes, happening hybrid), Enchanted Skies Star Party, Festival of the Cranes (yes, happening online), Luminaria Arts Crawl & Christmas Electric Light Parade, NM State Science Olympiad and Science Fair, Magdalena's Old Timers Days, and much more.
Participating in arts and events is food for the soul, even if it is online or outside socially distanced. We appreciate your support of the arts. Enjoy our shows and PLEASE STAY WITH US!
Staff
Director: Ronna Kalish
Coordinator: Dana Chavez
Webmaster: Adrian Landstedt
Physical Address
New Mexico Tech Performing Arts Series Macey Center 909 Olive Lane Socorro, NM 87801
Mailing Address
New Mexico Tech Performing Arts Series Macey Center 801 Leroy Place Socorro, New Mexico 87801