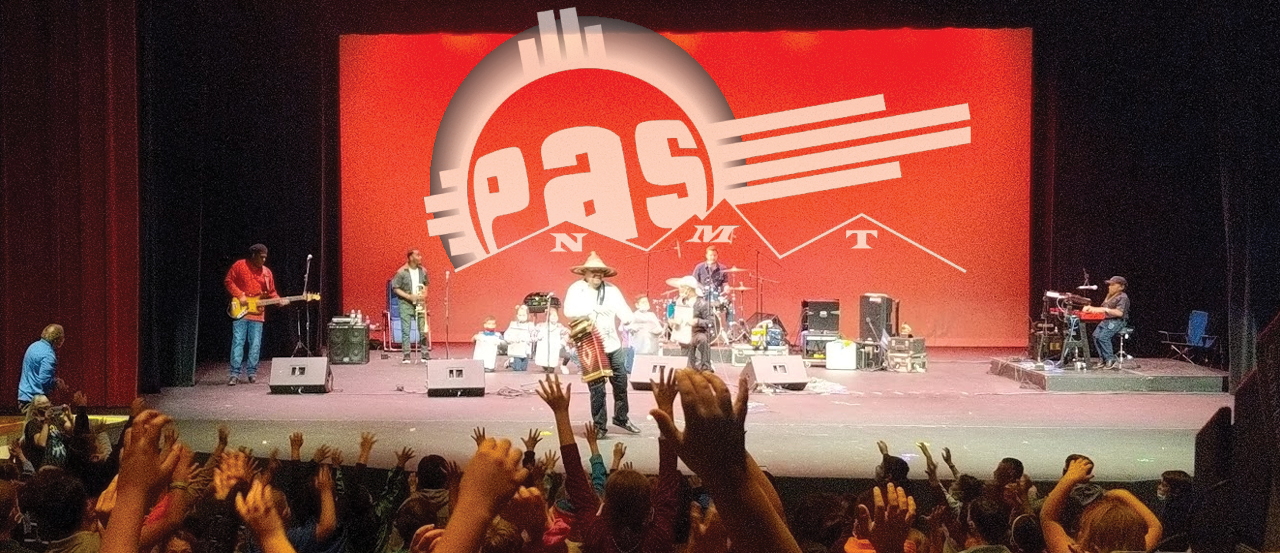 New Mexico Tech
Performing Arts Series
---
Showtime: 1:00-2:30pm, followed by Meet & Greet
with Refreshments
Tickets: Free Admission
Event Location: Macey Center
Online Location: Zoom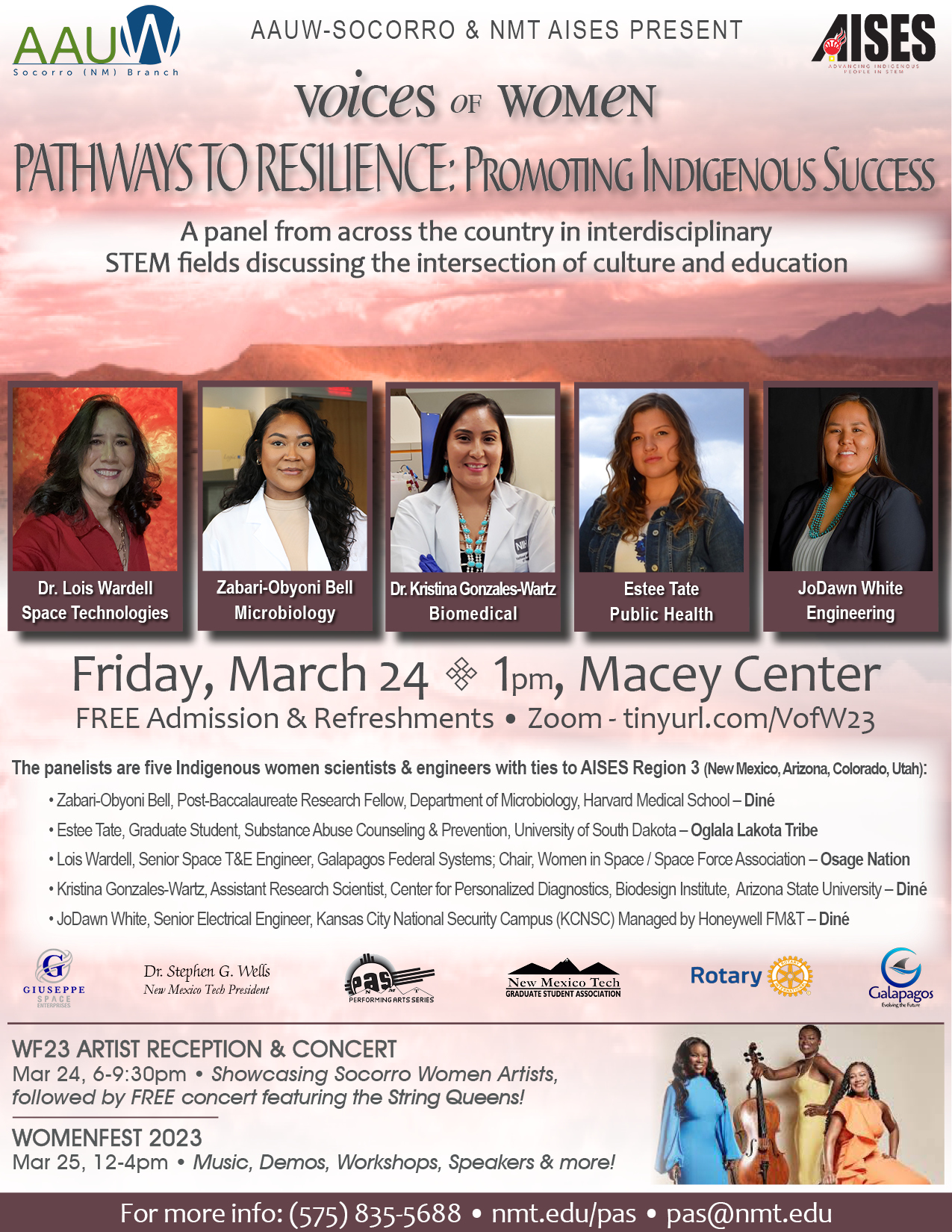 About Voices of Women 2023
New Mexico Tech is hosting its third Voices of Women (VOW) panel this March. This year's panel is a shared event between the Performing Arts Series WomenFest and the Region 3 conference of the American Indian Science and Engineering Society (AISES). The panel title is "Pathways to Resilience in Promoting Indigenous Success."
The panelists are five Native American women scientists and engineers with ties to AISES Region 3 (New Mexico, Arizona, Colorado and Utah):
Zabari-Obyoni Bell, a 2022 Biology graduate of Navajo Technical University who is working as a post-baccalaureate research fellow in the Department of Microbiology at Harvard Medical School – Diné

Estee Tate, a graduate of Fort Lewis College working toward a master's degree in Substance Abuse Counseling and Prevention with the University of South Dakota – Oglala Lakota Tribe

Lois Wardell, Senior Space T&E Engineer with Galapagos Federal Systems who received her Ph.D. from New Mexico Tech, and chair of Space Force Association Women in Space – Osage Nation

Kristina Gonzales-Wartz, Assistant Research Scientist at the Center for Personalized Diagnostics, Biodesign Institute at Arizona State University, who received her Ph.D. from New Mexico State University – Diné

JoDawn White, a Senior Electrical Engineer at Kansas City National Security Campus (KCNSC) managed by Honeywell FM&T – Diné

Last year's VOW panel had a record turnout with about 40 in-person audience members and 20 on Zoom. The topic was "Our Climate, Our Community." We anticipate an even greater turnout this year with the partnership with AISES.
We are proud to list sponsorship by the New Mexico Tech Performing Arts Series, the New Mexico Tech Graduate Student Association, AAUW Socorro, the Rotary Club of Socorro, and Dr. Stephen Wells, president of New Mexico Tech.