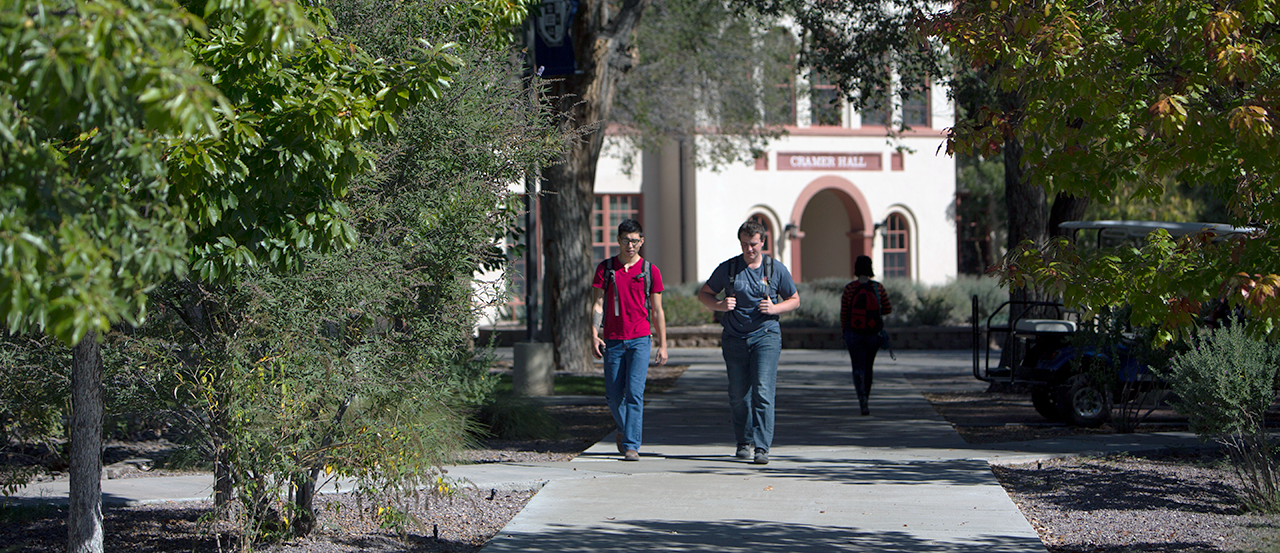 Department of Business and Technology Management
Undergraduate Programs
The New Mexico Tech Department of Business and Technology Management provides undergraduate degree programs that draw heavily on Tech's strengths in science, engineering, and technology. The aim of the department is to develop in students substantive decision-making skills and tools, as well as the functional knowledge required to effectively manage complex technology-based organizations in today's competitive global economy.
Management students take the same basic science and math courses required of every Tech student-two semesters each of chemistry, physics, calculus, and another lab science such as biology, engineering, or geology. Added to this foundation are courses in accounting, business computer systems, economics, finance, management, marketing, operations research, and statistics.
New Mexico Tech offers a Bachelor of Science degree in Management and Business and Technology Management. The BS in Management is appropriate for those planning to enter the fields of human resources management, labor relations, or general management. The BS in Business and Technology Management integrates management course work with study in an engineering field of the student's choice. This degree focuses on the application of quantitative methods to problem solving in management. In accordance with the overall mission of New Mexico Tech, it is expected that problems addressed will be primarily within engineering and applied science disciplines, including natural resource and environmental management problems. Each management student is assigned a faculty advisor who will help him or her select a degree option and recommend courses to be taken.
The Department of Business and Technology Managemnet also offers an Associate of Science degree in Business. This program is designed for students seeking to complete a two-year degree in business, and/or those who may wish to transfer to a four-year bachelor's program in business or management. Required courses are transferable among participating New Mexico institutions.
BS in Management of Technology
Minor
New Mexico Tech awards a minor for your secondary field of study. While the number of credits required for a minor vary from department to department, a minimum of 18 credit hours is required. Students cannot earn a minor with either the Associate of General Studies or Bachelor of General Studies.
You must declare a minor and be assigned a minor advisor prior to completing the coursework for the minor.