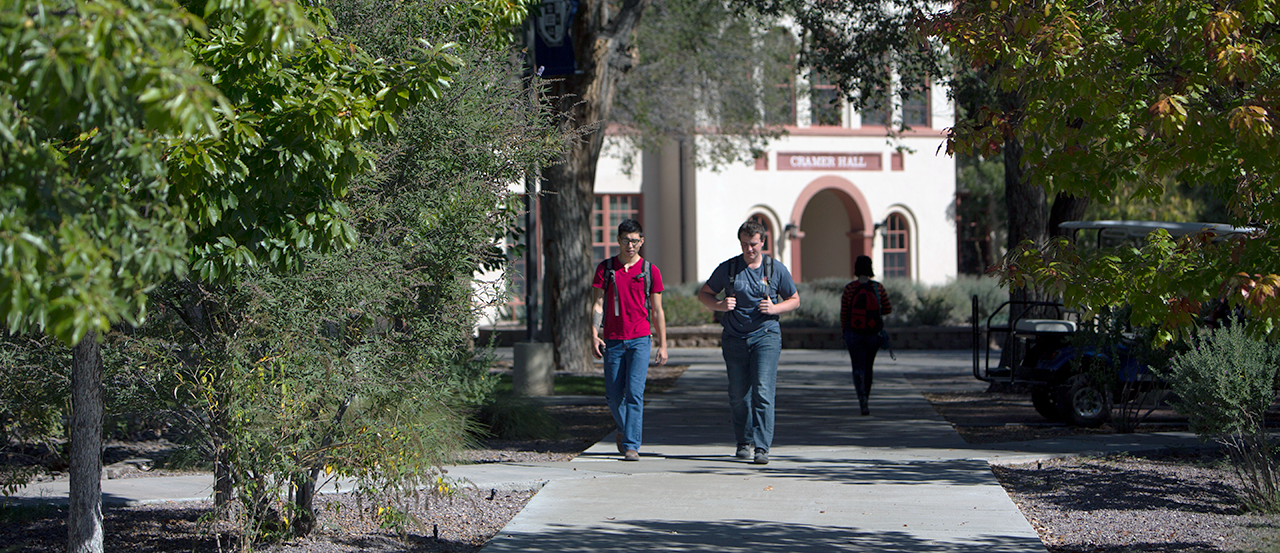 Department of Business and Technology Management
About
The New Mexico Tech Business and Technology Management programs are recognized statewide, regionally, and in national and international contexts because of the leadership qualities shown by our graduates and the research and service contributions of our faculty.
Business and Technology Management provides undergraduate and graduate students with the conceptual, analytical, business, and management knowledge and skills required to manage and lead engineering, science, and technology organizations now and in the future, and in doing so, contribute to economic development in New Mexico and the southwest.
The BTM programs are focused on furthering our understanding of the interface between management and technology through teaching, research, and practical application to the technology management problems facing business and public organizations.
Bachelor of Science in Business and Technology Management
This degree prepares the student to readily manage any business environment. BTM students go through a rigorous multi-disciplinary study over a period of four to five years. The curriculum includes two years of economics, a year and a half of accounting and two years of business computing systems. Those who work well with people and are motivated to build a strong solid business background should seriously consider this program.
Business Management with an Emphasis in Technology
In addition to the core curriculum, students can choose to specialize in a particular field of science and engineering. Students expand their areas of expertise in fields like electrical engineering, computer science or chemical engineering. Those who have desire to lead in specific scientific environments should choose this program.
Master of Engineering Management Program
The Master of Engineering Management (MEM) is a challenging 30-hour master's degree program specifically designed for those professionals who have completed their undergraduate degrees, are working engineers, applied scientists, or technologists, and who have an interest in furthering their careers in management. The program is designed for completion in two years on a part time basis and is tailored for the working professional who has a technical degree and is interested in developing their management and business skills.
Rather than a general orientation to business offered through a traditional MBA, the MEM is focused on preparing technical professionals and managers to assume higher levels of responsibility within their field of interest. The curriculum is flexible and innovative. And courses may be delivered to your home or office via New Mexico Tech's Distance Education Program.
MEM Virtual Classroom
The Master of Engineering Management is offered live via distance education at the main campus in Socorro and delivered synchronously through a "virtual classroom." Courses are scheduled evenings for three hours and class lectures are also available through non-live streaming. While a few students are enrolled on campus, the majority are distance students. To augment the virtual classroom experience, a Graduate Study Room is used as a means of connecting distance students with both faculty and on-campus students.