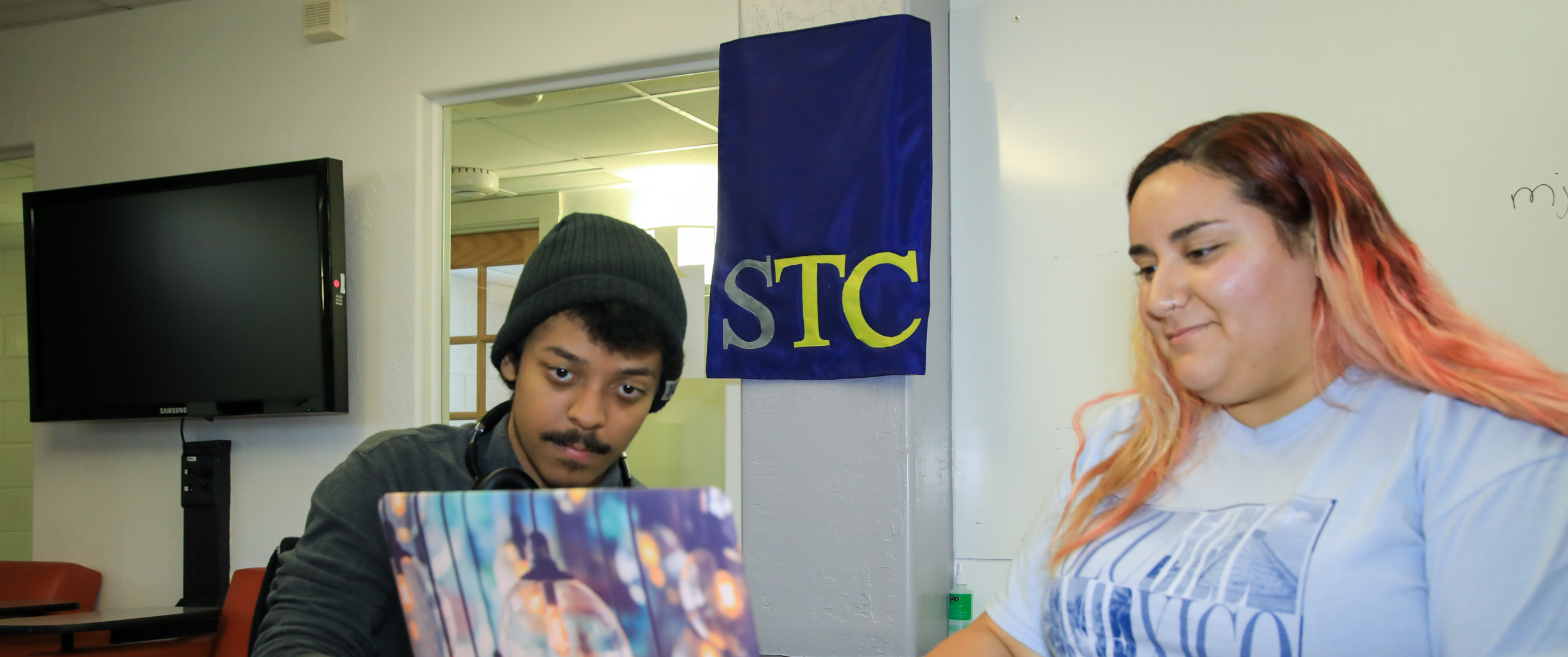 Communication, Liberal Arts, and Social Sciences
Writing & Communication Lab
The Writing and Communication Lab is a very useful resource for NMT students. Our qualified graduate and undergraduate consultants can help improve your writing and oral presentation skills. Check out our links to find out more!
Locations:
Main location: Fitch Hall Rooms 017, 018 and 002
Hours: Monday – Thursday 1-5 PM during the academic semester (or email for appointment)
Satellite location: Skeen Library
Hours: Sunday 7-10 PM
Writing Center Email: write@nmt.edu
Writing Center Director:
Walk-ins are welcome! However keep in mind that during the busy semester, we are not guaranteed to be available. We recommend scheduling an appointment.
Writing Consultations
What We Can Help You With
How to Prepare for Your Appointment
Oral Presentation Consultations
What We Can Help You With
How to Prepare for Your Appointment
Thesis and Dissertation Boot Camp
The Writing and Communications Lab hosts the biannual Thesis and Dissertation Boot Camp for graduate students. The purpose of Thesis and Dissertation Boot Camp is to provide a quiet and distraction-free environment for graduate students to work on their theses or dissertations. This program runs for five days in which students have 5-6 hours a day of writing time. Short yet useful workshops are also scheduled throughout the week to help students with formatting, time-management, and other writing strategies. Many resources, such as computers (Mac, PC, and Linux), laptops, printers, large wall-mounted monitors, comfortable chairs, and work tables, are at your disposal. Writing center consultants are also available during the week to answer any questions and to discuss your writing. Writing groups are set up during the week to help support and motivate you. Snacks and coffee are provided!
This program is now a 1-credit class and is listed as COMM 580 in the course catalogue. Typically Thesis Boot Camp runs at the end of winter break and during the middle of summer break. Specific times will be posted closer to the dates.

Location
Fitch Hall Room 017 and 018.
How to Prepare
Fill out the registration form and an Instructor Permission Form that must be signed by Dr. Steve Simpson. Once accepted, register for the class on Banweb (COMM 589.
A Boot Camp Writing Plan also needs to be handed into Dr. Priest. Please talk with your advisor and plan your writing schedule for the week.
Dr. Jesse Priest
Contact Information:
Office: Fitch Hall Rm 016
Email: jesse.priest@nmt.edu
What to Expect
Mornings typically consist of a short seminar on writing strategies, formatting, and productivity, followed by a check in with your writing group. Students are then able to write until noon, at which time there is a lunch break. The afternoon session starts at 1pm. There may be another short seminar or just writing until 5pm.
Other Graduate Student Resources
The WCL offers numerous services for graduate students. Below, we've listed just a few. Please feel free to contact us about any of these resources or just to chat about other ways that we might help you as you work toward your degree.
Graduate Communication Courses
Dr. Simpson offers a 3-credit graduate communication course every fall semester, which is perfect for students looking for an introduction to graduate-level writing and presenting or for a structured environment for writing portions of a thesis or dissertation (COMM 575: Communication in the Sciences). This course is designed for both native and non-native English speakers!
Furthermore, the CLASS Department offers a number of advanced technical communication and humanities courses that can be taken at the graduate level. Please see our Graduate Programs pagefor more details.
Graduate Writing Groups and Writing Space
We offer assistance to graduate students in setting up and maintaining graduate writing or review groups. We also have quiet writing space (and coffee) for graduate students looking for a distraction-free place to write. Please contact for more information on these services (write@nmt.edu).
Thesis and Dissertation Formatting Tips
We can help with questions on formatting your thesis or dissertation for submission to the graduate school. We have compiled a list of resources for graduate students writing documents in MS Word or LaTeҳ at our GRADLINK page.
ESL Support
We offer a variety of services for non-native English speakers, from one-on-one consultations on writing and oral presentations to support for improving conversational English. Please come visit us for more information on how we can help you (017, 018 Fitch).
STEM Communication Fellows
The STEM Fellows are NMT graduate students who help staff the Writing and Oral Presentation Center. They are chosen based on their excellent skills in communication and are trained in working one-on-one with students on scientific and academic writing and presenting. Fellows also work closely with faculty and students from academic departments all over campus. Some of their duties include one-one-one or group writing consultations within the writing center and providing services to home departments, such as setting up writing groups and seminars.
STEM Fellows are available to work with students in Distance Education graduate programs. To set up a distance consultation, email us at write@nmt.edu.
Meet the Director
Hometown: Farmington, Maine
Department: CLASS
Area of Study: Composition Pedagogy, Writing Center Studies, Science Writing
Research: I research how scientists talk to each other and the public, as well as developing Writing Center pedagogies.
What I do for fun: I spend a lot of time talking to my cat, Hermie Meowville. I also try to travel as much as possible, often by searching for cheap flights and looking up new adventures!
If I could have any super power, it would be… Perfect memory! That would help me remember details and not get caught up in big-picture ideas.