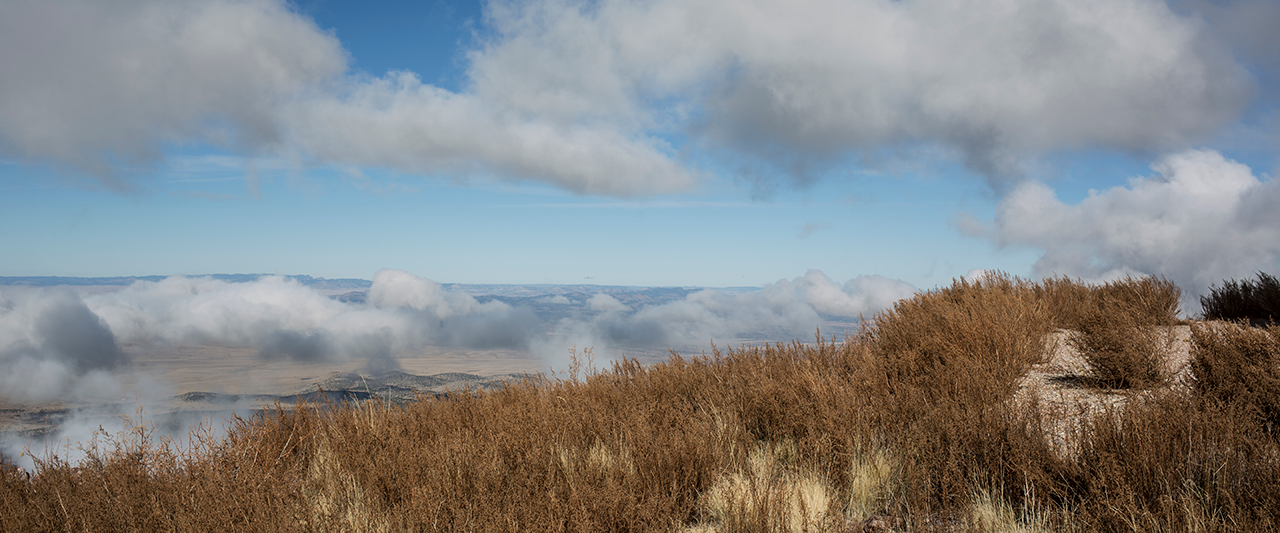 NMT Biology Department
About Biology
The New Mexico Tech Biology Department offers a wide range of education, research, and career options.
The faculty receive grants from a number of funding agencies including the National Institutes of Health and the National Science Foundation. Undergraduates are encouraged to get involved in research, which encompasses the fields of molecular biology, microbiology, ecology, cell biology, and physiology.
Housed in Jones Annex, the Biology Department features high-tech laboratories that give students hands-on experiences in research, instrumentation, and exploration.
The Department's breadth of field caters to students in a variety of interests, including environmental science, biochemistry, and medical technology. New Mexico Tech graduates have a high degree of success in earning admission to medical school, dentistry, and veterinary sciences.
The department offers master's in biology and biochemistry. A five-year bachelor's/master's program is available to qualified students. A program leading to a doctoral degree in Geobiology is offered in conjunction with Earth and Environmental Science.
A new rigorous and interdisciplinary Biomedical Sciences (BMS) program offers an individualized course of study that can combine departments of Biology, Chemistry, Psychology, Materials Engineering and Mechanical Engineering.
Career opportunities for biologists are wide-ranging. A degree from NMT prepares students for work in environmental assessment, drug development, medicine, forensic genotyping, microbiology, and bioterrorism prevention and response, among others.
Graduates of the Biology Department have gone on to pursue their doctoral degrees, enter medical school, teach high school, work in the forensics lab of a police department, and work at some of the top biotechnology companies.
Biology and BioTech Job resources
The BioScience Center
List of biology-related companies in NM with contact info.
New Mexico Biotechnology and Biomedical Association (NMBio)
Jobs posted through NMBio
Nature
Nature Magazine Job Board
Science Magazine
Job Board for Science Magazine - journal of the American Association for the Advancement of Science.