NMT Gets Grant For Women in Computer Science from Google
October 10, 2019
---
Funding will support a four-day conference in cybersecurity in March 2020
SOCORRO, N.M. – New Mexico Tech is one of 24 universities in the nation to receive an exploreCSR grant from Google. The grants are to support research-focused workshops at universities to encourage more women involvement in computing research careers.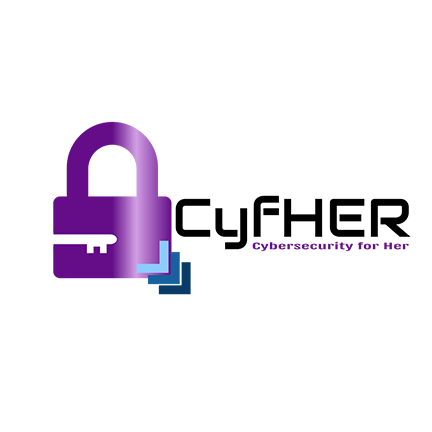 Amy Knowles, faculty member in the Computer Science and Engineering Department, is the P.I. for the event. She said the March 2020 workshop will include 32 women undergrads who are interested in pursuing graduate degrees and careers in cybersecurity.
"This workshop is a way to help young women realize that a graduate degree isn't a pipe dream," Knowles said. "It's actually fun and they can do it."
Sepi Hejazi Moghadam, Senior Program Manager at Google said, "Making computer science education accessible and available to everyone is one of our most important initiatives. We're excited to provide this grant to New Mexico Tech to help encourage more women to be involved in computer science research careers."
Knowles said the participants will split into two groups to approach a problem from two angles. Using a data set provided by Sandia National Labs and Los Alamos National Lab, one group will use visualization methodology to decipher a cybersecurity threat, while a second group will use artificial intelligence tools to address the same data set.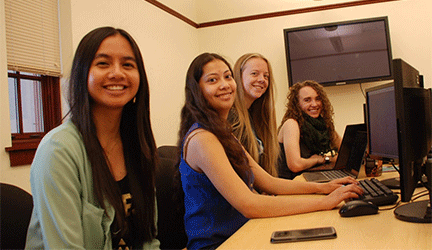 "We are hoping they get different angles on the same set," Knowles said. "They'll look at access points, who had access, and whether something got compromised. They'll use two sets of tools to attack the problem and find solutions."
Knowles, along with colleagues Dr. Lorie Liebrock, Dr. Ramyaa, and Dr. Rita Kuo, responded to a request for proposals from Google earlier this year. They hope undergraduate women see that graduate degrees are both attainable and worthwhile in computer science.
Google reports that women are severely underrepresented in computer science degree attainment. Only 21 percent of undergraduates are female; only 19 percent of doctoral students are female. According to Google analytics, at the current trajectory of women in C.S. pathways, the national faculty ranks won't achieve gender parity until 2075.
"Our goal is to help young women realize three things: First, that research opportunities are out there," Knowles said. "Second, that higher-level education is for them. And finally, that we have cool research going on here at New Mexico Tech."
The $18,000 grant allows NMT to offer free registration and meals. Knowles will also hire several NMT students to serve as mentors during the workshop.
For more information about Google's exploreCSR awards, please visit the official Google Announcement at https://www.blog.google/outreach-initiatives/education/twentyfour-grants-support-computing-research-undergraduate-women/.
– NMT –