New Mexico Tech Welcomes Students, Parents to Campus
June 10, 2022
---
New Student Orientation provides freshmen with a preview of college life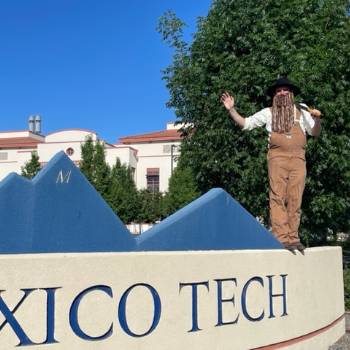 SOCORRO, N.M. – Newly minted high school graduates with their sights set on fall converged on the New Mexico Tech campus Friday, June 10, 2022, for the first of three New Student Orientation days this summer. Hundreds of students and their parents spent a day learning about dorm life, dining plans, campus safety, and clubs and resources.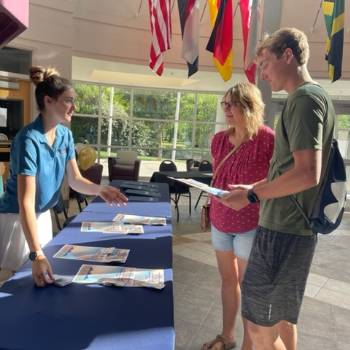 Admissions Director Greg Stringer told students and parents that New Mexico Tech "is a very special place" and their mission for the day should be to get their student IDs, register for classes, and tour the dorms so they could enjoy the rest of the summer and not worry about the fall.
"Today you begin the process of your journey here at New Mexico Tech," he said. "Our job is to help guide your path."
Vice President for Academic Affairs Douglas Wells, Ph.D., encouraged students to pursue what they want to do and be. He said that success in college and life is directly tied to showing up, being resilient, working hard, and enjoying yourself.
"Don't forget to have fun," he said. "Life is about more than academics."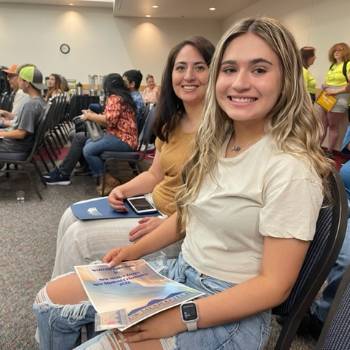 While students attended a workshop on academic success and toured campus, a panel of New Mexico Tech student support services representatives answered parents' questions on everything from athletic clubs and tutors to active shooter training and physical and mental health support services.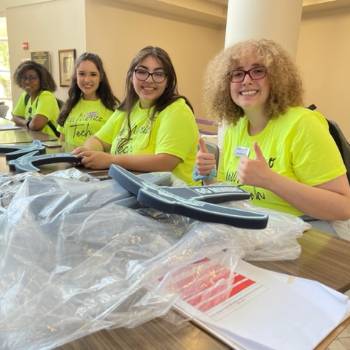 Michael Voegerl, director of the Center of Student Leadership and Engagement and coordinator of International Programs, urged parents to help their students seek out both support services and opportunities to help them be successful on campus.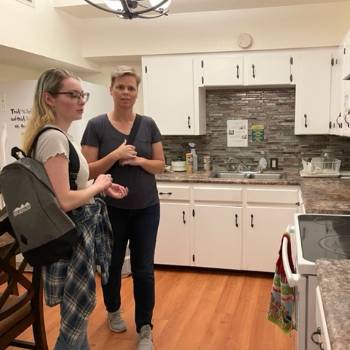 "Help them understand that it's OK to ask for help," Voegerl said. "The resources are there. We just need them to take advantage of them."
Additional new student orientation days will be held July 22 and Aug. 12. Fall semester begins Aug. 15.