New Mexico Tech Offering Free Tuition To Freshmen
March 26, 2020
---
Need-based offer will also include $1,000 housing allowance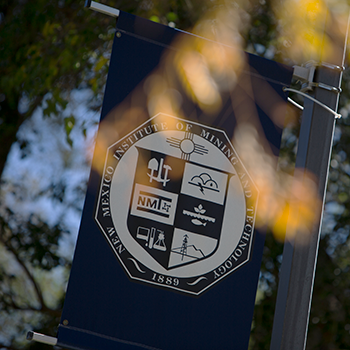 SOCORRO, N.M. – New Mexico Tech is offering free college tuition and fees to students from New Mexico families that demonstrate high financial need. Qualified freshmen students entering in 2020 are guaranteed that tuition and fees not covered by other grants and scholarships will be paid by the university.
This new program ensures that first-year students in financial need can obtain an exceptional education – with no tuition and fee costs – at one of the top-ranked universities in the country with no tuition and fee costs. In addition, awardees will be given a $1,000 housing scholarship, which significantly improves the affordability of first-year student's housing costs.
New Mexico Tech students earn extremely high starting salaries upon graduation (higher than those of Harvard students, as evaluated by CollegeFactual.com), and this program will put more New Mexico students on the path to great career and financial success once they graduate.
Details concerning the scholarship, known as the New Mexico Tech First Year Student Success Scholarship, can be found on the New Mexico Tech website: https://www.nmt.edu/finaid/docs/2019_2020/untitled.php
– NMT –