4th Annual Inventors Workshop Focuses on Entrepreneurship
March 25, 2019
---
Deadline for entering the "Wolves Den" is March 29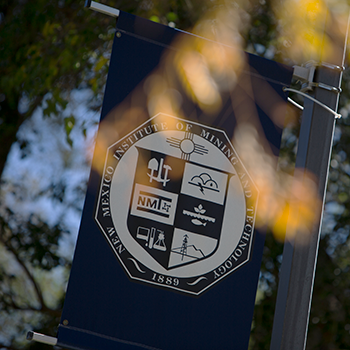 SOCORRO, N.M. – New Mexico Tech is gearing up for the Fourth Annual Inventors and Entrepreneurs Workshop: A Business Start-Up Conference, for April 12 and 13 on campus.
The event is two days devoted to creativity and personal success. The workshop is intended to facilitate the progression of ideas from conception to market.
The event will culminate with New Mexico Tech's own "Wolves' Den," which is similar to the popular Shark Tank television show. Inventors will present their ideas to a panel of successful, experienced investors and entrepreneurs. Presenters will be selected based on invention summaries submitted to a New Mexico Tech committee.
This competition, which requires an application (details on the website) is open to all New Mexico students and Socorro County residents. To apply to be a presenter or to register to attend, visit the website at http://management.nmt.edu/invent/. The deadline to apply to present is Friday, March 29.
The basis for the Wolves' Den is intellectual property (IP). All presenting inventors will be showcasing commercialization ideas that are built around IP that is either protected or protectable.
The event kicks off Friday, April 12, with keynote speakers, panel discussions, and presentations. William Seidel, serial entrepreneur and CEO of America Invents Inc. will present the main evening talk on "Inventrepreneurship." Seidel will chronicle his decades of creating and marketing more than $2 billion worth of new products. The evening will culminate with a presentation from Spaceport America and Virgin Galactic.
The sessions on Saturday, April 13, include more panel discussions and presentations that will be of interest to potential entrepreneurs and small business owners.
After a lunch break, the main event kicks off – the Wolves' Den. Presenters will be competing for funding and/or legal in-kind services that may be used to advance their innovation to commercialization. The Wolves' Den panel is set to consist of six members who are prominent investors and early- stage commercialization experts who come from New Mexico, New York City, and Palo Alto, Calif.
The winning presenters will receive $5,000 for first place, $3,500 for second place, and $1,500 for third place.
– NMT –