New Regents Confirmed by New Mexico State Senate
March 12, 2019
---
Dr. Yolanda Jones King, student Veronica Espinoza join NMT Leadership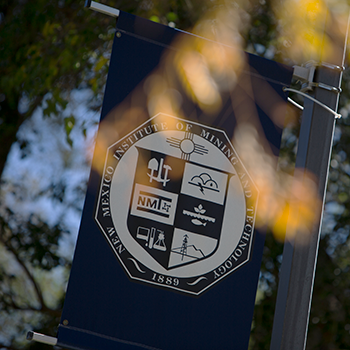 The New Mexico State Senate has confirmed two new regents for New Mexico Tech, Dr. Yolanda Jones King and Student Regent Veronica Espinoza.
Jones King was confirmed for a six-year term, while Espinoza was confirmed for two years. Their terms officially began Monday, March 10. They joined current Regents Deborah Peacock, Jerry Armijo, and David Gonzales.
"We look forward to the expertise, experience, and insights both regents will bring to the university," NMT President Dr. Stephen Wells said. " I know that both Dr. Jones King and Ms. Espinoza will work diligently to advance the mission of New Mexico Tech and will serve as outstanding examples of successful women in STEM for our female students."
Dr. Jones King retired in 2014 from the Defense Threat Reduction Agency, where she served as the government advisor to the DSB Task Force on nuclear survivability and authored many reports and presentations. Since then, she has been a senior technical and programmatic advisor for the Engility Corp., providing insight and advice regarding the Air Force and Navy warhead projects and system-level survivability. She served in various high-level technical roles at the Air Force over a lengthy career. Dr. Jones King earned a bachelor's degree cum laude in chemistry and a doctorate in physical chemistry, both from the University of New Mexico.
Veronica Espinoza has worked in the New Mexico Tech Research Office's Latin American Initiatives office and served as a translator during the school's "Engineers Without Borders" pre-assessment trip to Xola, Guatemala. Espinoza is studying chemical engineering with a minor in explosives engineering. Her research includes technologies and designs that increase cybersecurity capabilities.
New Mexico Tech's new regents were selected by New Mexico Governor Michelle Lujan Grisham from a group of recommended applicants. The regent selection process began with the formation of three nominating committees designated by the Governor's higher-education transition team. Each of the three nominating committees centered on New Mexico's universities, interviewing prospective candidates and vetting their backgrounds, using clearly defined criteria intended to determine what each institution must have in its board of regents to ensure consistent, impartial and sound leadership.