Website Ranks NMT As No. 23 for Online Master's in Mechanical Engineering
October 28, 2019
---
OnlineSchoolReport.com praises NMT for quality education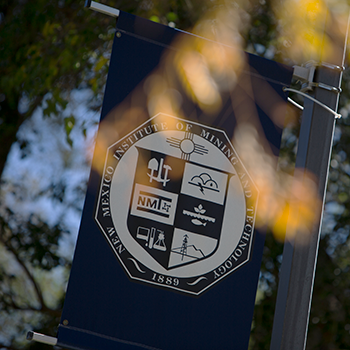 SOCORRO, N.M. – The website OnlineSchoolReport.com has ranked New Mexico Tech as the No. 23 program in the nation for online master's in mechanical engineering.
The website says, "If you want to pursue an advanced career in mechanical engineering then the master's program at New Mexico Institute is the right fit for you. There are four specializations for this degree. Online and part-time students must take two terms of thesis coursework."
OnlineSchoolReport.com introduces the list with a general description of how a master's will benefit an engineer's career. "If you choose to earn your master's degree in mechanical engineering, you'll have the opportunity to take your career in the direction you want. … Typically, mechanical engineers need an advanced understanding of computer technology in order to properly create and analyze machine systems. If taking part in the manufacturing process and being well-versed in technology interests you then, a master's in mechanical engineering is the perfect fit.
The top four programs are all in the South: No. 1 Central Florida, No. 2 Auburn, No. 3 Mississippi State, and No. 4 Florida. NMT is sandwiched between No. 22 University of Colorado – Fort Collins and No. 24 University of Washington.
The website says, "A master's degree will move young professionals forward in the industry by diving deeper into the dynamics of mechanical systems. Students will focus on learning about engineering design, thermodynamics, mechanics of materials, and computational methods."
According to PayScale, professionals that have earned a master's degree in mechanical engineering make an average salary of $83,000.
The website shows six statistics for each each school. OSR uses six data points: three school-wide and three program specific. For school-wide, OSR uses Student Satisfaction, Admission Rates, and the number of programs the school offers online. For program specific, OSR checks the Median Debt of graduates from that program, how many degrees are offered within that program's umbrella department, and what percentage of students at that school graduated from that department.
– NMT –