Business First ranks NMT Tops In New Mexico, No. 144 In The Nation
April 8, 2019
---
National publication group ranks NMT #30 in the West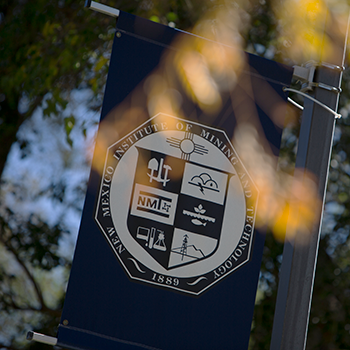 SOCORRO, N.M. – The latest rankings from the Business First publications group show that New Mexico Tech is ranked #144 in the nation and #30 in the West.
Business First's formula was designed to identify the public universities and colleges that offer the best educational experiences to their students. The rankings were limited to public schools because those institutions generally offer the least expensive path toward a college degree. Business First analyzed a wide range of data for 505 public colleges across the country, using a 22-part formula to generate the rankings.
Click here for the full list of 505 universities.
NMT President Dr. Stephen Wells said the Business First ranking is indicative of the consistently high quality education offered and the positive outcomes of earning a degree at NMT. He said ranking in the top 30 percent is quite an accomplishment.
"The Business First ranking shows that New Mexico Tech belongs in the conversation about best universities in the country," Wells said. "Our efforts to engage in continuous improvement in our educational offerings are being recognized by this prestigious group of publications."
New Mexico Tech is the highest ranked university in the state. The University of New Mexico, at No. 183, is the only other state school in the top 250. The others are included as honorable mention.
The publication's methodology focused on the admissions processes, retention and graduation rates, earnings by alumni, resources, tuitions and housing costs, diversity of faculty and student body, and local economies.
The top ranked schools are dominated by large public universities. New Mexico Tech is one of the rare small schools to be ranked nationally.
Business First's Top 10
University of Michigan
University of North Carolina
University of Virginia
University of California-Berkeley
University of California-Los Angeles
University of Washington
University of Texas
College of William and Mary
University of Illinois
University of Florida
– NMT –