Voting Now Open For NMT's Official Mascot
October 19, 2018
---
Five Finalists Selected From More than 400 Submitted Nominations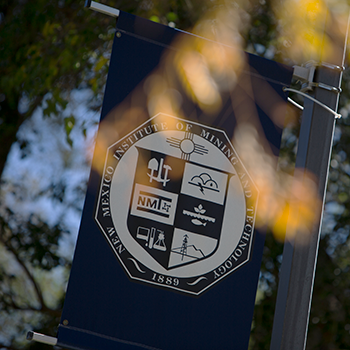 Online Voting Is Now Open for NMT's Official Mascot
New Mexico Tech has opened voting for the official mascot of the university. Anyone with an NMT email address (faculty, staff, and students) is eligible to vote. Alumni will receive voting instructions via email from the Advancement Office. The two-week voting period ends at 5 p.m. Friday, Nov. 2. The online ballot is accessible at http://bit.ly/NMTMascotVote.
More than 400 students, faculty, staff, and alumni submitted nominations for the NMT mascot during the September. The five finalists are the following:
Burros
Desert Bighorn
Isopods
Miners
Roadrunners
Bighorns
Among the five most-suggested submissions: the mountain range behind campus is loaded with bighorn sheep. They're known to keep a watchful eye on EMRTC and NMT personnel during research and explosives demonstrations in their habitat.
Burros
Among the top five suggested submissions: the burro is the hard-working assistant of miners and the mining industry. It's a highly intelligent and versatile beast of burden, used worldwide to help usher in both the agricultural and industrial revolutions.
Isopods
Isopods received the second most submissions. It is relevant because of its association with the Socorro isopod (Thermosphaeroma thermophilum), a very unique species that has been found in warm springs in and around Socorro.
Miners
The most frequently suggested mascot with the largest number of submissions from both the alumni and students/faculty/staff. Miners is inclusive across the board. It pays homage to the history of New Mexico Tech, as it was originally named the New Mexico School of Mines.
Roadrunners
Roadrunners was among the top-five suggestions, referring not only the state bird of New Mexico, but also to the Roadrunner and Coyote of the Warner Brothers cartoon series. No matter what the coyote did, the roadrunner always outsmarted it – a not-too-subtle dig at UNM and the Lobos.
To cast your vote, go to http://bit.ly/NMTMascotVote.
– NMT –