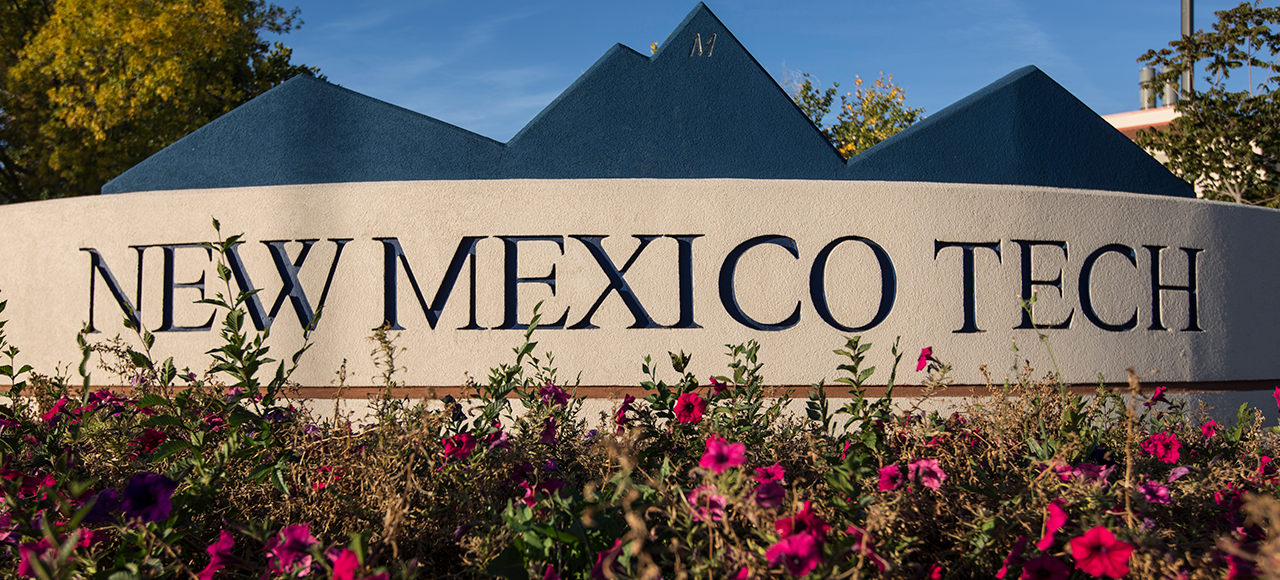 NMT Find an Expert
Materials Engineering
David Burleigh
David Burleigh is a professor of Materials Engineering. His research areas include corrosion and prevention, electrochemistry, anodizing of steel, corrosion resistant magnesium alloys, corrosion of roll bonded aluminum, microbial influenced corrosion of copper alloys.
He received his bachelor's from the Colorado School of Mines in mineral engineering and physics. He earned his master's and Ph.D. from M.I.T., both in metallurgy. He also completed a post-doc at the Fritz-Haber-Institute in Germany.
John McCoy
John McCoy is a professor of materials engineering at NMT. His work on theory and simulation focuses on thermodynamic and statistical mechanical modeling; density functional theory; liquid state theory; molecular dynamics and Monte Carlo simulation; and the theory of phase transitions.
His experimental work is in the areas of thermal and Mechanical Properties; Differential Scanning Calorimetry; Rheometry; Kinetics; Yield; and Aging. The materials he focuses on include epoxies, glasses, ionomers, Langmuir films, and tethered chains.
McCoy earned two bachelor's from Bucknell University in math and chemistry. He earned his master's in chemical and biochemical engineering and his Ph.D. in physical chemistry, both from the University of Penn.
Nikolai Kalugin
Nikolai Kalugin is a professor of material engineering, with research focus on semiconductor nanostructures, graphene, graphite, carbon nanotubes, THz lasers and detectors, quantum optics, femtosecond CARS for bio-applications, and chirality.
He earned his bachelor's in physics and his master's in engineering electrophysics from the Nizhny Novgorod Technical University in Russia. He earned his Ph.D. in solid state physics/micro- and nanoelectronics from the Institute of Applied Physics of the Russian Academy of Sciences.
Chelsey Hargather
Chelsey Hargather is an assistant professor of materials engineering. Her main research interest is improvement of Ni-base superalloys used in commercial jet engine applications. She also works in database development of nickel-based superalloy systems.
Hargather earned her bachelor's from Virginia Tech and her Ph.D. from Penn State University. She also serves as an engineering education specialist under a Title III-HSI STEM Grant titled "Entryway to Engineering Success."
Bhaskar Majumdar
Bhaskar Majumdar is a professor of materials engineering. His research interests include deformation and fracture of metals, composites, thin films, microstructure/property relationships, super alloys, and smart materials.
His primary research interests are in structure-property relations of materials, and microstructure optimization through thermo-mechanical processing. He has worked with nickel-base superalloys, metallic composites, high strength nano-structured aluminum-alloys, polymeric composites, and titanium-alloys, among other.
Dr. Majumdar earned his Ph.D. in materials science from the University of Rochester and his master's in Mechanical Engineering from Indian Institute of Science in Bangalore.