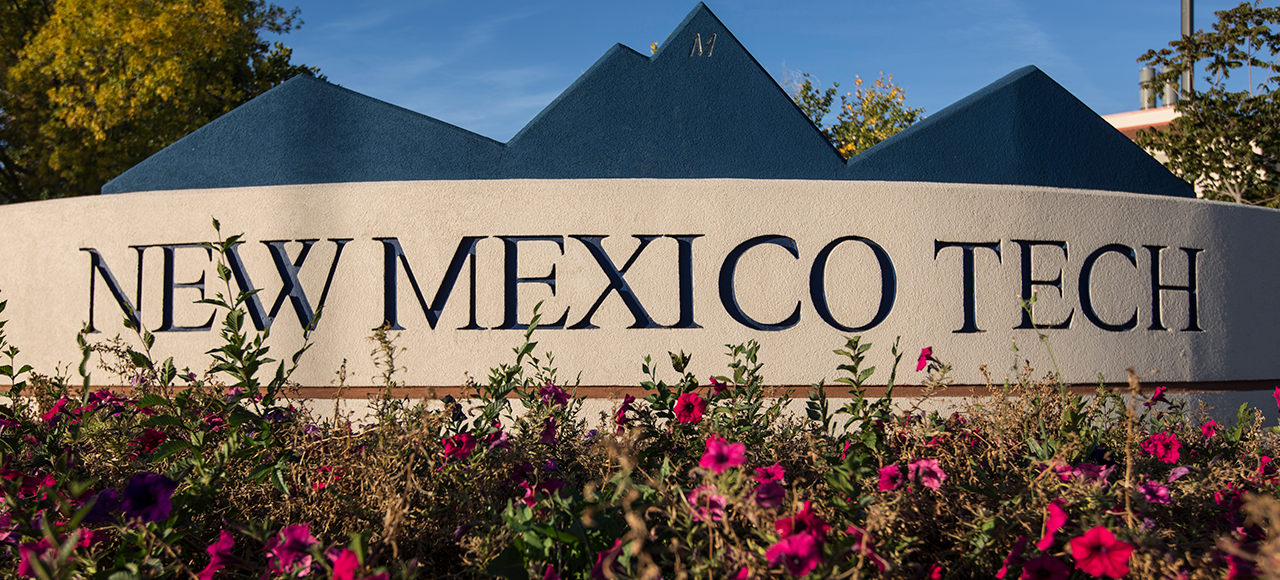 NMT Find an Expert
Management and Business
Peter Anselmo
Dr. Peter Anselmo is a professor in the Management Department and an adjunct with the Computer Science and Engineering Department. He earned his bachelor's in chemistry from New Mexico Highlands University. He earned a Ph.D. and an M.B.A. from the University of Texas at Austin.
Dr. Anselmo is the founder and director of the Center for Leadership in Technology Commercialization at New Mexico Tech. He has taught a variety of executive and graduate courses around the country and the world, and he has experience with executive graduate management programs. He is also the advisor to the highly successful Pat Miller Student Investment Club.
Agent-based modeling applications
Decision Analysis
Risk Modeling
Technology Commercialization
Frank Reinow
Dr. Frank Reinow has been an active management consultant for many years. He has a bachelor's from Park College, an M.G.A. from the Wharton Graduate School and a Ph.D. from the University of Southern California.
He has conducted management and supervisory training workshops and seminars throughout the southwest and has been a featured speaker at numerous practitioner conferences. Prior to his academic career, he held administrative and managerial positions in research and development, government, and healthcare.
Yoengbok Ryu
Yoengbok Ryu is an assistant professor of management at NMT. His research interests are in technology transfer and commercialization, small business innovation, emerging technologies, innovation ecosystems, and innovative patent use. At NMT, he is taking an active role in entrepreneurship through the statewide Studio G program.
Yoengbok Ryu earned his bachelor's in civil and environmental engineering from Korea University. He earned two master's degrees – one in Science, Technology and Environmental Policy from the University of Minnesota and one in management from Georgia Tech. He earned his Ph.D. in policy analysis from the Pardee RAND Graduate School.
Toshi Sueyoshi
Toshi Sueyoshi is a professor of management at New Mexico Tech, with a prolific career of publications and research projects. His areas of research include management science, data envelopment analysis, and risk and policy analysis. He has conducted significant research for the electrical industry.
Sueyoshi is the recipient of many awards and other forms of recognition for his work in public policy applications of mathematical programming techniques. He holds several bachelor's and a Ph.D. from the University of Texas.
Haoying Wang
Haoying Wang is an assistant professor of management, with special research interested in the agricultural industry. His main research interest ranges from internet economics and entrepreneurship, technology management, sustainability management, to applied econometrics and statistics. His work also explores the potential of Internet-generated data and remote-sensing data in applied research
At NMT, Haoying works with students on agricultural commodity markets and regional development issues that are particularly important to New Mexico and the Southwest region. He owns a successful online bookstore more than 1,000 listings, which happens also to be a basis for his internet economics research and experiment.
Haoying earned his bachelor's from Jilin University in materials science and engineering. He earned his Ph.D. in applied economics and operations research from Penn State University. He completed a post-doc at Cornell University.