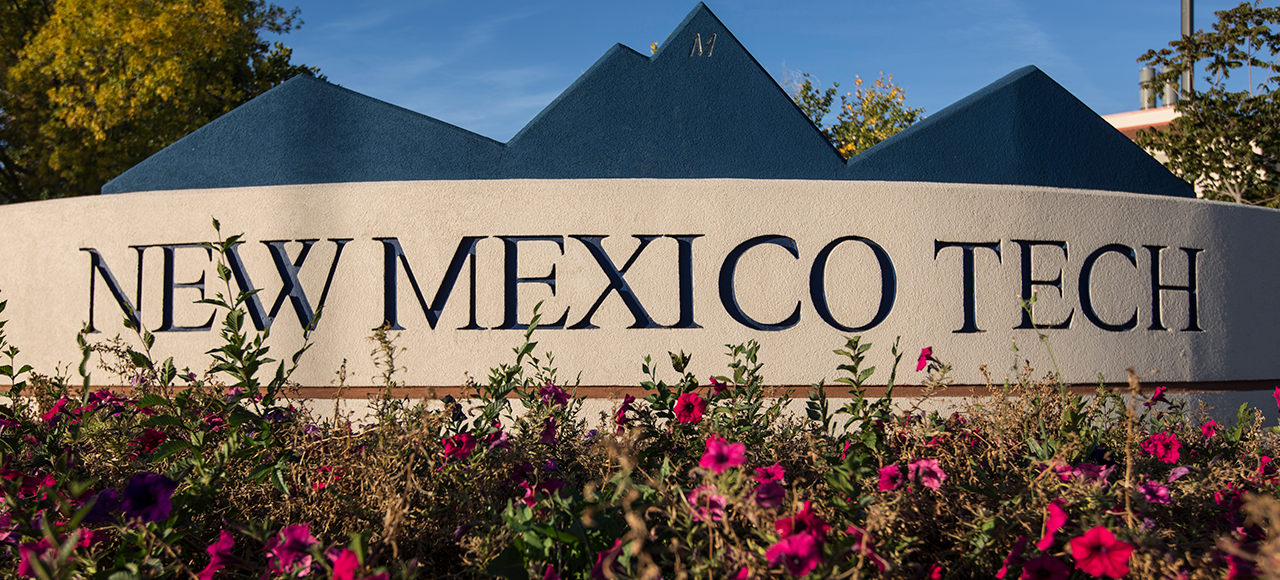 Sue Bilek
Dr. Sue Bilek is a professor of geophysics in the Earth and Environmental Science Department. She earned her bachelor's in geosciences from Penn State University. She earned both her master's and Ph.D. in Earth Sciences and Geophysics from the University of California-Santa Cruz.
Her research focuses on earthquake rupture processes, shallow subduction zone processes, tsunamis, and fault zones. She works in areas from Costa Rica and Nicaragua to the Pacific Northwest. She has also deployed more than 800 sensors to monitor activity in the Socorro Magma Body. Dr. Bilek is also the principal investigator for the IRIS PASSCAL Instrument Center, the NSF-funded lending library for seismology instruments. The NSF provides more than $5 million per year to New Mexico Tech for this Center.
My main research interests focus on earthquake processes. Current study areas include one close to home in the New Mexico area, and more far-flung areas in the shallow subduction zones around the world. One common thread to most of my work is to examine important factors influencing the nature of seismicity. Much of my research deals with shallow seismicity in global subduction zones, with a particular focus on areas that have produced slow ruptures.
Earthquakes
Tsunamis
Subduction zones
Fault zones
Hydraulic fracturing (fracking)
Wastewater injection and induced seismicity
Roni Grapenthin
Dr. Roni Grapenthin is an assistant professor of geophysics in the Earth and Environmental Science Department. A native of Germany, he earned his master's in computer science from the Humboldt University in Berlin and his Ph.D. in geophysics from the University of Alaska-Fairbanks.
Dr. Grapenthin's research focuses on deformation of the Earth's crust, volcanoes, earthquakes, glacial changes and hydrological changes. He uses real-time GPS for early warning of hazards and volcanic plume signatures. His field research has taken him to Iceland, Kamchatka (Russia), California, Alaska, and Japan.
Volcanoes
Earthquakes
Crustal deformation
Glacial adjustment
Glenn Spinelli
Dr. Glenn Spinelli is an associate professor of geophysics in the Earth and Environmental Science Department. He earned his bachelor's in Earth Science at Penn State University in 1996 and his Ph.D. in Earth Sciences at the University of California-Santa Cruz in 2002.
His research interest focuses on the fluid flow between the basement aquifer and the overlying ocean. He looks at the heat transfer and the alteration of the Earth's crust, with a specific eye toward potential earthquake hazards. His field work includes the coastal areas in Chile, Central America, the Pacific Northwest, and Japan, as well as mid-ocean ridges.
My interests in marine hydrogeology include fluid and heat circulation patterns in ocean crust, permeability evolution of ocean crust, and fluid and heat flow through seafloor sediments. I have studied fluid and heat flow in diverse settings, including the flanks of mid-ocean ridges, and estuaries, and subduction zone, such as Costa Rica, Nankai Trough, Cascadia, and southern Chile.
Marine Hydrology
Marine Geology
Sedimentology
Groundwater/surface-water interactions