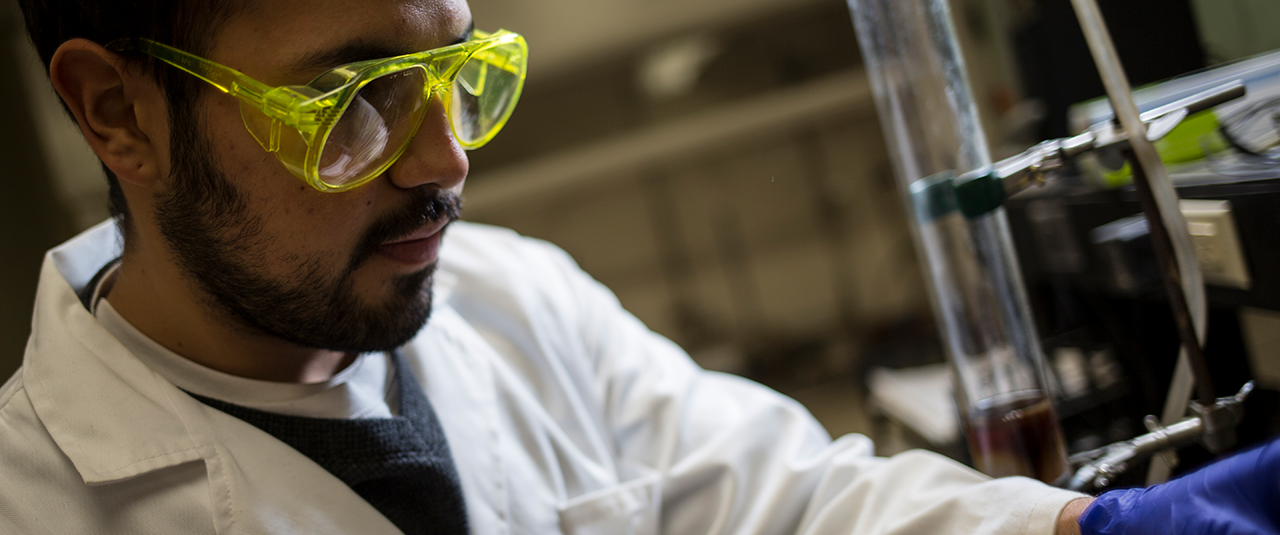 NMT Find an Expert
Chemical Engineering
Michaelann Tartis
Dr. Michaelann Tartis is a chemical engineering professor and researcher who focuses on directed drug delivery. She (and her many students) collaborate with many other departments to develop novel ways to deliver anti-cancer drugs to malignant tumors. She is developing a new manner to use microbubbles that can be activated by ultrasound.
Tartis is a New Mexico native and a second-generation graduate of New Mexico Tech. After earning her bachelor's in chemical engineering in Socorro, she earned her Ph.D. in biomedical engineering at the University of California-Davis. She is featured in a YouTube video produced by New Mexico Tech in which she talks about why she chose to be a scientist.
Dr. Tartis' fields of expertise include:
Drug delivery
Ultrasound
Soft biomaterials
Lipids
Drug development
Medical imaging
Corey Leclerc
Dr. Corey Leclerc (luh-CLAIR) is a professor of chemical engineering with a research focus in alternative energy, most notably biodiesel created from algae and wood biomass.
Leclerc earned his bachelor's in chemical engineering from the University of Maine and his Ph.D. in chemical engineering from the University of Minnesota. He was an assistant professor at the University of McGill in Montreal, Canada, before joining NMT in 2007.
Dr. Leclerc's areas of expertise include:
Fossil fuels/refining
Alternative fuels (mostly biofuels)
Hydrogen/fuel cells
Biorefineries/ethanol refineries
Chemical process safety
Chemical process hazards
Catalysts
Combustion
Paul Calvert
Paul Calvert is a professor in the Chemical Engineering Department. His research areas include biomimetrics, 3D printing of composites, bioprinting, strong hydrogels, gel-based drug delivery, and gel sensors.
Pabitra Choudhury
Pabitra Choudhury is an associate professor of chemical engineering and the director of the Nanosystems Modeling and Simulation Laboratory. His research areas include multiscale modeling and simulation of materials, 2D materials for electronic and thermo-electric devices, 2D materials for solar-electricity and solar-fuel conversion processes. His research involves areas including hydrogen fuel cells and low-power electronic devices.
Sanchari Chowdhury
Sanchari Chowdhury is an assistant professor of chemical engineering and the director of the Photonics and Plasmonics Nanoresearch Laboratory. Her research interests include single molecule microscopy, photocatalysis and nanoparticle biomolecule interactions.