'Hollywood Reporter' Publishes Article About Upcoming TV Show at NMT
November 22, 2019
---
Tori Belleci, formerly of MythBusters, hosting new 'Explosion Show' on the Science Channel
Former MythBuster cast member Tori Belleci is returning to Socorro to film some dramatic new explosions. Belleci, along with stuntman Tommy Passemante, are hosts of a new series called "Explosion Show."
Here is an excerpt of the article with a link to the Hollywood Reporter at the bottom.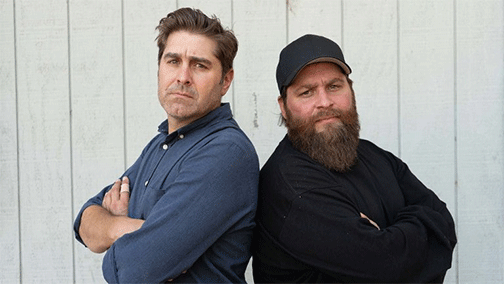 Science Channel is ready to ring in the new year with a bang.
The cable network has greenlit The Explosion Show, hosted by Tory Belleci of MythBusters fame and Streetbike Tommy Passemante, a daredevil and stuntman.
(Pictured are Belleci on the left and Passemante. Photo courtesy of the Science Channel.)
Dubbed explosion experts, Belleci was behind some of the most memorable explosions on MythBusters, while Passemante is best known for his antics with Nitro Circus, a collective known for performing dangerous stunts. The show finds them meeting with experts, daredevils and professionals who are in the business of making things explode.
Each week, The Explosion Show will give viewers a behind-the-scenes look at "the many ways explosions exist in our everyday." The show finds the hosts suiting up with the heroic Riverside, Calif., Sheriff Bomb Squad tasked with disarming and detonating bombs that threaten public safety, orchestrating their very own fireworks show and ...


Click here for the completE story at the Hollywood Reporter website.