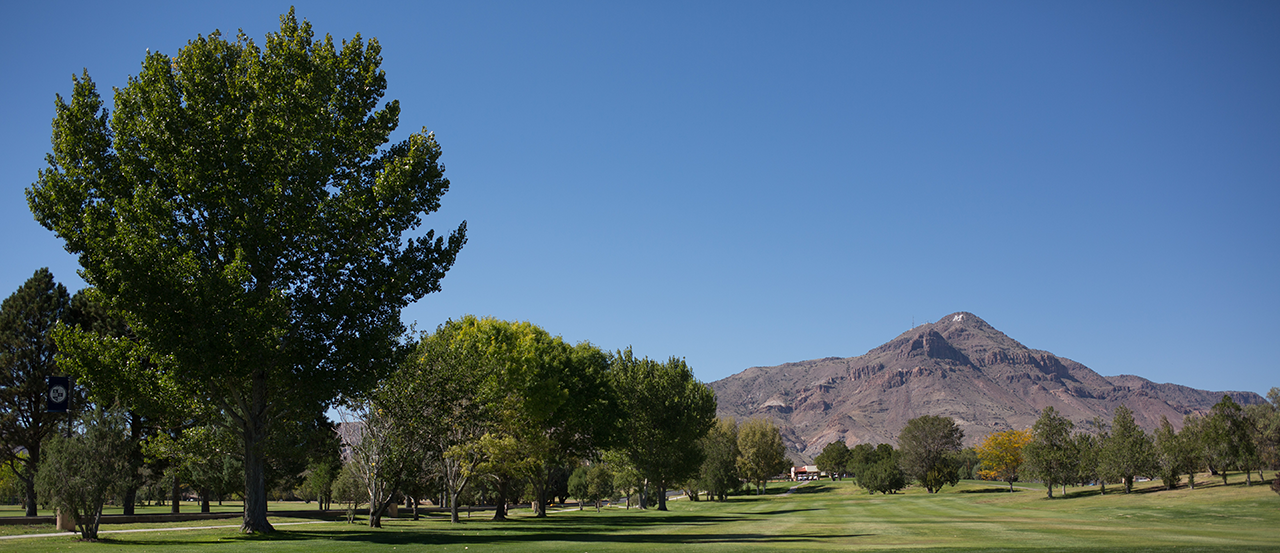 Academic Affairs Office
Creating an Assessment Method
Assessment quantitatively shows the Academic Standards we define for our courses, programs, and institution and how effectively they are being attained and maintained.
The purpose of assessment methods is to find out how well your students are achieving the skills and knowledge taught in your courses or your program.
Creating & Teaching Student Learning Outcomes
All instructors should be teaching the Student Learning Outcomes specified by their department. Typically, 4 to 6 Outcomes should be identified. These are not goals or objectives, which suggest what is hoped to be obtained, but rather are the deliverables of the course - if the student is becoming competent in these Outcomes is what assessment shows us. The Outcomes most likely will be different for General Education Core Curriculum Courses, for Undergraduate Majors, for Graduate Programs, and for co-curricular programs.
However, they will share similarities and will reflect the more encompassing Institutional Student Learning Outcomes, which are stated on this page, and in the New Mexico Tech Course Catalog.
New Mexico Tech Institute-Wide Student Learning Outcomes
New Mexico Tech bases its curricula and its co-curricular activities on the following student learning outcomes; we continuously assess the level of achievement our students demonstrate in these outcomes. NMT students will:
learn to reason well and to evaluate and apply information;
develop analytical and quantitative skills for competence in science and math;
communicate to different audiences in multiple forms;
exercise their role as members of diverse societies and cultures;
learn responsible values and ethics for their professional lives;
gain expertise in their chosen field of study.
General Education Core Curriculum Courses
The General Education Core Curriculum Courses must have Student Learning Outcomes that also reflect the New Mexico Higher Education Department General Education Core Competencies.
The New Mexico Higher Education Department General Education Core Competencies can be found at the following websites:
Student Learning Evaluations (http://w17.nmt.edu/student-learning-evaluations)
http://www.hed.state.nm.us/institutions/general-education-core-comptencies-assessment.aspx
Student Learning Outcomes as determined by your department should be listed on your syllabus and discussed with your students so they know what they are expected to be learning in the course and program.
If you have course-specific Outcomes, you should also list these on your syllabus. These should relate to the departmental Student Learning Outcomes, and students should be directed to both sets of Outcomes with the explanation that this is what the course will be teaching and this is what they are expected to learn.
Student Learning Outcomes
Student Learning Outcomes should:
be stated with active verbs,
be concise,
state measurable skills and knowledge,
only state what can be measured, usually by the end of the course or the program.
An example of the above suggestions is the New Mexico Tech Institute-Wide Student Learning Outcomes
Suggestions for Creating an Assessment Method
For reporting assessment results for the New Mexico Tech General Education Core Curriculum courses, department undergraduate Majors, department Graduate Programs, and co-curricular programs, each department or program must establish a standard assessment method.
An effective assessment method is used to calculate what percentage of your students are learning what you are teaching (the Student Learning Outcomes).
Another way of viewing this is the average ability by percentage that students are achieving this outcome. Some suggestions for doing so are:
Decide on an Assessment Tool that is to be evaluated near the end of the semester, such as a final exam, a final paper and presentation, a final project;
Create a rubric that lists each Student Learning Outcome specified by your department for the major, the graduate program, the Gen. Ed. Core Course, or the co-curricular program;
Assign a numerical value for the level of competency or achievement each student assessed is demonstrating for each Outcome. (This could be a 3-point scale or more, such as 3=Strong; 2=Moderate; 1=Poor. Do not use zero.);
Plan an assessment procedure – i.e. random selection of final papers or projects to be assessed or all students final projects assessed; faculty evaluating each other's courses or evaluating their own courses, if this can be done objectively, or who will evaluate;
Calculate the percentage based on the scoring – For example, if the average number for Outcome 1 on a 3-point scale is 2.1, the percentage of students evaluated is 70%;
Determine by department what percentage is acceptable to show that your Department believes students are achieving this Outcome – In the above example of 70% of students learning the Outcome or, on average, demonstrating a 70% capability of this Outcome, is 70% acceptable? If so, why? -- Think about the program and its academic standards and what professions the students are preparing for with these Outcomes.
Professionally and ethically, is 70%, for example, a strong enough percentage of your students demonstrating competency in a particular Outcome? Does this percentage show that your students are prepared for their profession? If not…
Determine what adjustments or improvements can be made in instruction methods, program curriculum or co-curricular activities.
Finding Ways to Increase Student Competence in Outcomes
Adjusting teaching methods is, of course, one way. Doing so requires examination of current instructional methods and researching and discussing with other educators other pedagogical methods. The Center for Innovative Teaching and Learning, Speare 113, is a place for such resources and a place to work and meet with other instructors.
Using technology, researching learning methods, trying constructivist or discovery-based teaching techniques, and offering more chances for collaboration may be some methods to consider.
On a program level, consider ways that the program design might be adapted to what you are discovering from the evaluations.
However, learning and student success also happen outside the classroom, so co-curricular activities and support services designed for students should be encouraged by instructors and departments.
How Co-Curricular Activities and Support Services Can Impact Student Learning
Collaboration and community building are ways students can help each other succeed. Departmental activities that include both faculty and students might result in student academic success. You can encourage students to:
Form study or collaboration groups
Participate in the Student Research Symposium
Receive tutoring at the Writing Center, Oral Presentation Center, and from learning coaches in a variety of disciplines at the Office for Student Learning
Visit Counseling and Disability Services if they require accommodations or express the need for such services
Visit the Office for Student Learning for help in study skills and time management
Take a Physical Recreation or Fine Arts course
Join a student chapter of a professional organization
Join a social or sports club
Why Grades are not an Assessment Method
Final grades are not an assessment method as they typically result from the student's overall and final performance in a course. Other factors may contribute to this grade, such as insufficient attendance, that are not Learning Outcomes to be evaluated.
Test or assignment grades typically reveal a comprehensive set of skills and knowledge and usually do not measure one specific Learning Outcome, nor are they a reflection of the student's ability by the end of the course.
Tracking Trends in Student Learning
After your department has established an assessment method and is gathering quantifiable data on student achievement of the Learning Outcomes, your department should then begin tracking the data for each Outcome each year, looking for trends and considering methods to help a greater percentage of students to achieve the Outcomes, inspiring and moving them to skill and knowledge mastery.
For more information, or to discuss any of this information, contact Mary Dezember, Associate Vice President for Academic Affairs, New Mexico Tech.