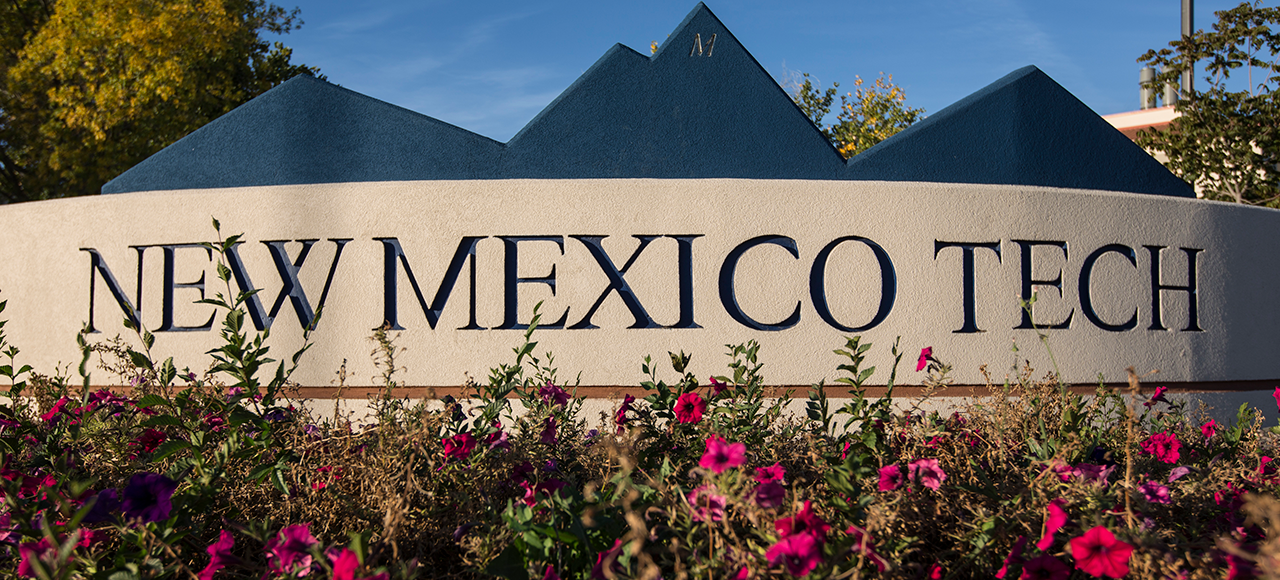 Alumni Award Recipients
The NMT Office for Advancement honors three alumni every year during 49ers Homecoming Weekend.
---
Techie of the Year


Presented to an alum who has demonstrated service and loyalty to New Mexico Tech over many years. It is the highest honor awarded by NMT's Office for Advancement and Alumni Relations.

Rising Star


Presented to an alum who graduated in the past 5 to 10 years, is excelling in his/her profession, and is an emerging leader in his/her field.

Philanthropist of the Year


This award recognizes an alum for their long-time distinguished philanthropic contributions to and activities supporting New Mexico Tech.

2020

Techie of the Year 2020

Doc Stanley

Ronald "Doc" Stanley (B.S. 1961 and M.S. 1964, Physics) spent two years as NMT faculty after earning his Ph.D. in Physics at University College Dublin, Ireland in 1968. He then moved to teaching science and coaching student golf, basketball, and baseball teams at Socorro High School for more than 20 years. A long-time NMT donor, he has also produced beautiful gifts and awards for NMT and the Office for Advancement for President's Club Dinner gifts, 49er's trophies, and more.


Rising Star 2020

Danielle Turner (right)

Danielle Turner (B.S. 2015 and M.S. 2017, Biology; Ph.D. 2019 Biotechnology) was awarded the first Ph.D. in Biotechnology at NMT. During her time at New Mexico Tech, she and her team have developed new drugs to combat multidrug-resistant bacteria and fungi. During the spring of 2020, she was part of the Biology Department team producing and distributing face shields and gallons of hand sanitizer, first for NMT and the Socorro community, but by June statewide. She was named the NMT supervisor and site coordinator for the NM COVID-19 Emergency Supply Collaborative.


Philanthropist of the Year 2020

Raul Deju (right)

Raul Deju (B.S. Mathematics, 1966 and Ph.D. Hydrology, 1969) is among NMT's most prominent and successful graduates, having launched an extremely productive career after earning his degrees. He and his wife Shari have been involved with and generous supporters of multiple NMT programs and projects, including (but not limited to) the Deju University House and the Bright Stars Scholars program. He has served on the NMT Foundation Board of Trustees for several years and is a member of the 1889 Society.


2019

Techie of the Year 2019
Robert Eveleth (right)

Robert "Bob" Eveleth (B.S. Mining Engineering, 1969) has spent more than 35 years researching, rescuing, collecting, identifying, and publishing obscure facts and historic details of NM mining and NMT history. Unofficial historian and "memory of New Mexico's earth," he has helped to expand the legacy of New Mexico, mining, and history

Rising Star 2019

Dr. Graham Walsh (right)

Dr. Graham Walsh (M.S. Materials Engineering, 2002, and Ph.D. Materials Engineering, 2010) worked at EMRTC as a student; he was instrumental in bringing Mythbusters to NMT. In 2016 he and his wife started their own business, Explosives Test Center, LLC; one sign of its success is that it has hired other NMT graduates.

Philanthropist of the Year 2019
Ken Fagan (right)

Ken Fagan (B.S. Petroleum Engineering, 1961) and his wife Marge have been generous supporters of the New Mexico Tech Petroleum Engineering Department and its students, for many years. The Fagan Scholarship is awarded to multiple undergraduate Petroleum Engineering students each year.