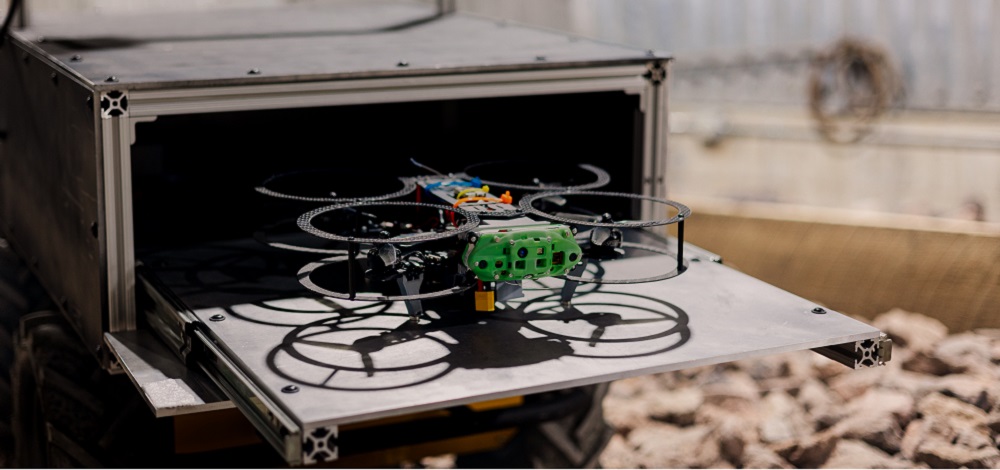 Dr. Mostafa Hassanalian
---
It's a bird, it's a plane, it's a...butterfly?

Dr. Mostafa Hassanalian and his students are taking notes from nature in designing drones that have the potential to save lives, money, and the environment.
During his five years in New Mexico Tech's Mechanical Engineering Department, Dr. Hassanalian has put NMT on the map for drone research. His unique approach to applying bioinspiration and biomimicry to aerospace and drone technologies has gained worldwide attention and, for the third year in a row, Dr. Hassanalian has made Stanford University's list of the world's top 2% cited scientists.
His most well-known research is his work on taxidermied drones. Funded by the National Science Foundation REU program, Dr. Hassanalian and graduate student Jared Upshaw went "viral" for their work designing and constructing drones that look and fly like real birds. Constructed with real feathers and designed to have flapping wings rather than propellers, these drones are used to monitor wildlife and, if made to look like birds of prey, help with airport bird strike control by deterring other birds from being in the area.
In Dr. Hassanalian's Autonomous Flight and Aquatic Systems Laboratory (AFASL) you will find students drawing inspiration from the monarch butterfly to dandelions and even turtles in designing their drones and robots.
Brenden Herkenhoff, Graduate Student Mechanical Engineering
Wing Coloration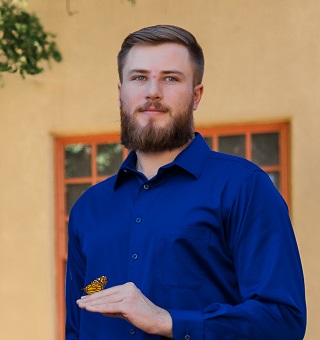 In their study of the monarch butterfly, Dr. Hassanalian and graduate student Brenden Herkenhoff found that the wing spot patterns on monarch butterflies impact their ability to fly long distances - larger white spots on the butterfly's wings can improve flight efficiency. This work, featured in National Geographic and the New York Times, has inspired subsequent research by other scientists. Brenden was recently named a 2023 Innovator Under 25 by Albuquerque Business Journal for his company, RadiantAero, that applies his research on coloration's impact on lift and drag to airplanes.
Going Underground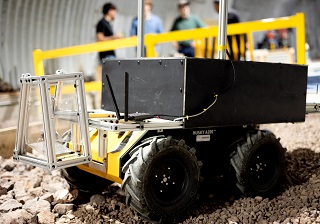 The mining industry is looking towards drone and robot technology for routine and safety operations but there are significant hurdles when it comes to going underground. Dr. Hassanalian and his students are combating the unique complexities of deploying drones in underground coal mines. Their autonomous drone design is capable of navigating underground and is also equipped with a safe, heat conscious, compulsion system.
Their work in mine safety and rescue continues with the design of a semi autonomous system used to find trapped miners. The system is made up of an Unmanned Ground Vehicle (UGV) housing a drone. The UGV deploys a drone for data collection while also deploying wireless notes for communication with the rescue team.