Newsstand
Last Updated November 27, 2023
---
Come join us for our Holiday Luncheon at La Pasadita Cafe on November 29th, from 11:30am to 1:30pm! Please RSVP as soon as you can, if possible.
Ungraduates, graduates and faculty are all welcome to come join the Astrophysics Journal Club from 10am to 11am on Wednesdays! (There's also coffee and doughnuts!)
Congratulations to the 2023 Physics Department graduates! And congratulations to Physics student Alisha Roberts (fourth from the right) for receiving the 2023 Brown Award.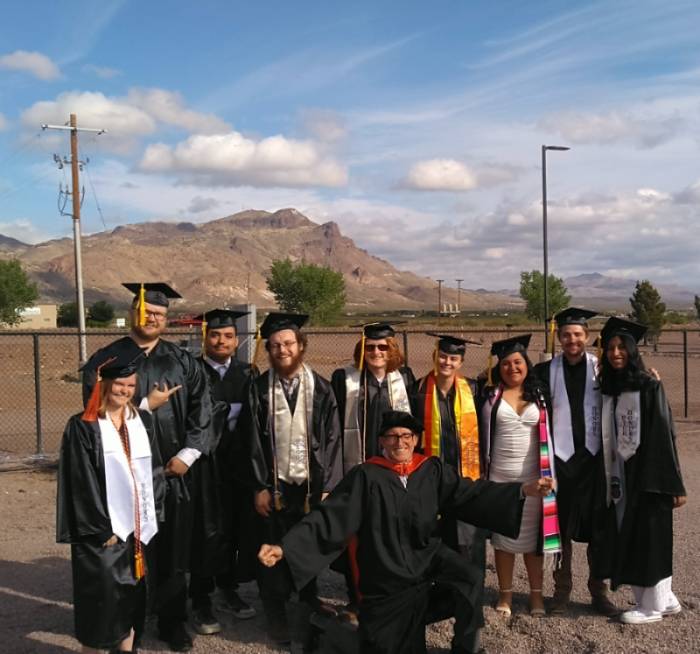 Older news can be found in the archive.