Solar Energy and Sustainability
---
---

The increase in demand in alternate energy sources to replace the use of fossil fuels has created a great interest in developing novel materials for solar energy capture, conversion and storage. Similarly, there is a vast area of evolving research to use solar energy based photocatalysis to convert carbon dioxide in the methanol. The research groups of Heagy and Ranasinghe are focused on developing novel materials for these technologies and investigating their photophysical properties. They utilize modern synthesis and state of the art instrumentations such as femtosecond time-resolved fluorescence upconversion, time correlated single photon counting, steady state fluorescence, UV-VIS absorption, solar simulators and other instrumentation to conduct research in this field.
Faculty
Professor, Department Chair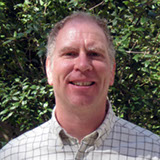 Broadly defined by the area of Physical Organic chemistry, research in the Heagy group involves design and synthesis of new dyes; specifically dual fluorescent platforms for ion and molecule detection. Panchromatic emissive systems are under study for WOLED devices. Toward solar fuels, earth abundant semiconductor materials are being explored at the nanoscale size for photocatalytic conversion of green house gas, carbon dioxide and its water solubilized analog, bicarbonate to formate and methanol.
---
---
Assistant Professor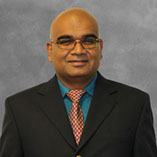 Photonic and electronic materials play a key role in advancing solar energy based novel technologies. My research interests focused on studying photophysical properties of novel materials for solar energy capture, conversion and storage as well as photocatalytic conversion of carbon dioxide into methanol.
---
---
Assistant Professor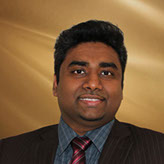 Professor Rubasinghege and his group is centered on discovering hidden reaction pathways on complex environmental surfaces including components of mineral dust, sea ice, urban snow, and polar stratospheric clouds. His team deals with heterogeneous chemistry and photochemistry of these processes in search of molecular level insights that are essential to reveal global processes - climate, biogeochemistry and environmental toxicology, implications of nanotechnology on environment, and find remediation to environmental issues.