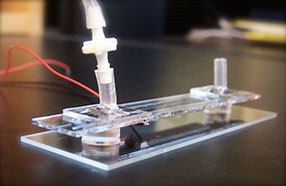 ---
The mission of the Bioanalytical division is to enhance chemistry's role in detection of biological interaction, pathogen detection, and disease diagnosis. Bioanalytical Chemistry faculty uses microfluidics, microfabrication, fluorescence based detection, new fluorophore design, and, surface bio-functionalization in their research to develop new bio-analytical tools and techniques. Bioanalytical division has several ongoing multidisciplinary research projects that involve active collaborations with Biology, and Chemical Engineering departments at Tech and with external research institutions including University of New Mexico.
Faculty
Associate Professor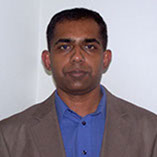 Accurate and rapid detection of pathogens in contaminated water and food samples is necessary to prevent spread of certain infectious diseases. Dr. Piyasena and his research group explore developing miniaturized bioassay systems utilizing microfluidics and surface modification techniques for pathogen detection and environmental monitoring.
---
Associate Professor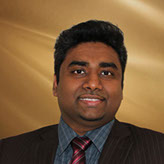 Professor Rubasinghege and his group is centered on discovering hidden reaction pathways on complex environmental surfaces including components of mineral dust, sea ice, urban snow, and polar stratospheric clouds. His team deals with heterogeneous chemistry and photochemistry of these processes in search of molecular level insights that are essential to reveal global processes - climate, biogeochemistry and environmental toxicology, implications of nanotechnology on environment, and find remediation to environmental issues.