PRRC Administration
---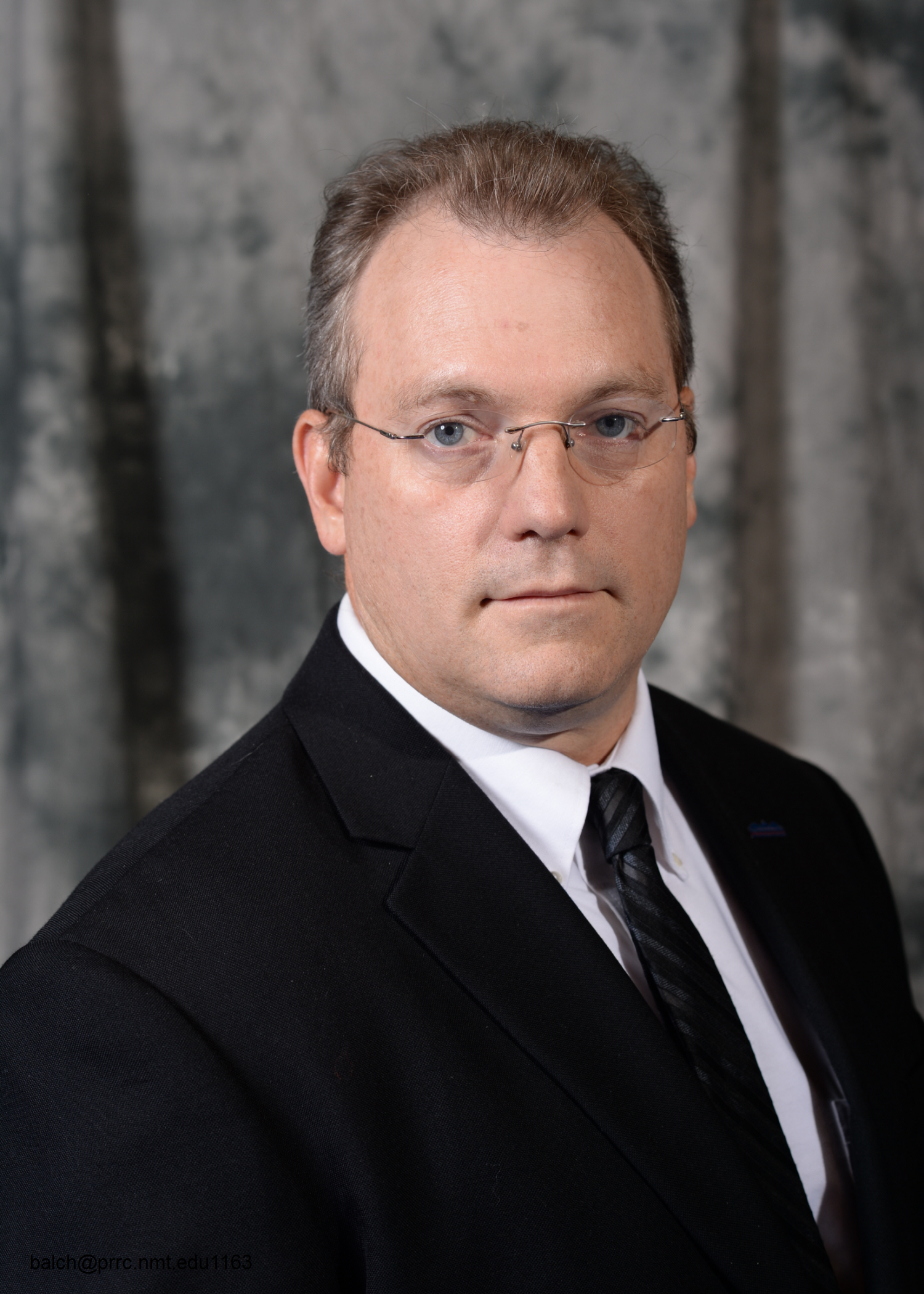 Dr. Bob Balch
P: (575)-835-5305
E: Email
O: Kelly 208
Dr. Robert Balch is the Director of the Petroleum Recovery Research Center located on the campus of New Mexico Tech. At the university he also holds Adjunct Professor positions in Petroleum Engineering and Geophysics and has been research advisor to more than 40 graduate students. During his 20 years at the PRRC he has been principal Investigator on a range of enhanced oil recovery projects focused on developing and applying solutions to problems at many scales using geological, geophysical, and engineering data. Dr. Balch is the Principal Investigator of the Southwest Partnerships Phase III demonstration project where 1,000,000 metric tonnes of anthropogenic CO2 is being injected for combined storage and EOR into a mature waterflood in North Texas. During the course of his work he has published more than 45 papers, is a frequent invited speaker, and has presented his research at more than 100 meetings or events. Dr. Balch has held an appointment as an Oil Conservation Commissioner for the State of New Mexico since June of 2011.
---
Dr. Randall S. Seright Associate Director
P: (575) 835-5571
E: Email
O: Kelly 257
Senior Engineer Randy Seright is Associate Director at the PRRC, Adjunct Professor in the Department of Petroleum and Chemical Engineering, and Section head of the PRRC's Reservoir Sweep Improvement group. His research focuses on developing methods to prevent fluid channeling through reservoirs and to reduce excess water and gas production during oil recovery, especially using polymers and gels. He has extensive interests and experience in improving sweep efficiency during water flooding and chemical flooding. He holds a B.S. degree in Chemical Engineering from Montana State University (Bozeman) and a Ph.D. degree in Chemical Engineering from the University of Wisconsin (Madison). He worked for Exxon Production Research Company for eight years before joining the PRRC. He is a longtime member of the Society of Petroleum Engineers and has been a registered professional engineer in Texas since 1983. He has provided a short course on Water Shutoff in 17 countries. He received the SPE/DOE IOR Pioneer award in 2008 for his work on using polymer and gels to improve oil recovery.
---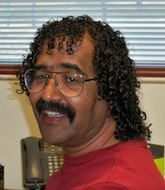 Nouraddine Benalil PRRC Systems-Network Manager/Industrial Liaison
P: (575) 835-5812
E: Email
O: Kelly 157
Nouraddine Benalil is the PRRC's computer support manager and technical leader for internet, software, and hardware connectivity. In addition, he serves as PRRC's industrial liaison with our New Mexico hydrocarbon producers. He holds a B.S. in Physics with electronics option from New Mexico Tech.
---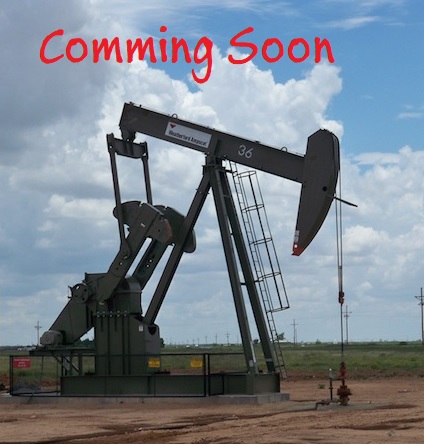 Chyanne Carrillo Administrative Coordinator
P: (575) 835-5142
E: Email
O: Kelly 206
Chyanne Carrillo coordinates the Administrative Office at the PRRC, supporting the other Admin staff as well as the Research Groups and graduate students.
---
Maggie Liu Cost Analyst
P: (575) 835-5948
E: Email
O: Kelly 205
Maggie Liu supports the research effort of the PRRC in working with the Project Manager, Principal Investigators, and subcontractors to maintain accounting and reporting requirements for our DOE project, the Southwest Partnership, Phase III, of which New Mexico Tech, represented by the PRRC, is the lead organization. She has a B.S. in Business Administration from Ohio State University.
---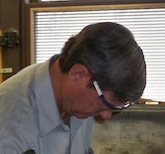 James McLemore Instrument Technician Coordinator
P: (575) 835-5409
E: Email
O: Kelly 242
Jim McLemore provides technical laboratory support to all PRRC research groups, including design and fabrication of laboratory test devices and experimental equipment, lab safety review and policy development, and employee and student training in machine shop fabrication of tools and equipment. Jim has over 30 years experience working in PRRC laboratories. He holds a B.S. in Geology from New Mexico Tech.
---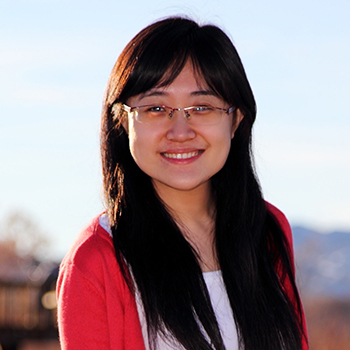 Rouke Wei Cost Analyst
P: (575) 835-5398
E: Email
O: Kelly 202
Rouke Wei provides pre-award and post-award fiscal administrative support to PRRC researchers and their sponsoring agencies. She monitors financial activity for compliance with the award's terms and conditions. She holds an M.S. degree in Petroleum Engineering from New Mexico Tech.